Intensive Training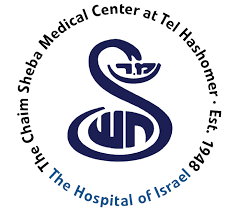 Intensive Emergency and Disaster Management Training with Israeli Experts
The Intensive Emergency and Disaster Management Training Certificate Program is designed to meet the expanding, sophisticated training and leadership development needs of South Florida's public safety, public health, first responder, emergency, and crisis and disaster management professionals. The curriculum is unique in the nation, developed and taught by global experts from Israel. The United Nation's World Health Organization recognized the Israeli field hospital and IDF Medic Corps as number one in the world, leading international missions to help anyone in times of crisis. FAU is bringing this expertise and practical application to our campus in October.
This intensive training combines the most important issues we face in today's world of natural and man-made disasters, including drills for MCIs and CBRN attacks. Individuals who work in the areas of law enforcement, fire/rescue, corrections, emergency management, medical, support and public health are highly encouraged to attend this premier event.
Program Objectives
The Intensive Emergency and Disaster Management Training Certificate Program is designed for professionals in the field of Emergency Management with several years of experience. Participants will develop critical skills and broaden their leadership expertise to enhance our regional preparedness and quality of response to crises, natural and man-made, from hurricanes to MCIs and more.
Led by Israeli experts, this course will employ active learning techniques, including case studies, table-top exercises, collaborative tasks, lectures, readings, and field work.
Topics covered:
Emergencies and Disasters, including
MCIs
CBRN
Coordinated Attacks/Terrorism
Earthquakes, Hurricanes, Tornados, Floods, Tsunamis
· Response, including
Search and rescue
Surge Capacity
Command & Control
Psychological & Community Resiliency
Logistics
Technology
UNDAC Systems
Delegation Principles
Ethical Dilemmas
Business continuity and communications
· Field Hospital, including
Drills and simulations
Study PB EOC
Case Studies
Registration is currently full. Please check back for future ICEM training offerings.
Program Summary
DATES: OCT 14 – 20, 2018
LOCATION: FAU Boca Raton Campus, College of Business Executive Education
DETAILS: 36 hours of instruction, 3.6 CEUs, includes all academic materials, continental breakfast, lunch, some dinners and graduation ceremony. Cost: Enroll three for $5000 or enroll five for $8000. Scholarships available, registration ends soon.
CONTENT: Emergencies and Disasters (MCIs, CBRN, Coordinated Attacks, Surge Capacity, Command & Control, Psychological & Community Resiliency, Logistics, Technology, UNDAC Systems, Delegation Principles, Case Studies, Leadership in Times of Crisis); Drills, Simulations and Field Work.
Click here for comprehensive Intensive Training curriculum
Faculty include Israeli Experts in Trauma & Emergency, CBRN and Psychological/Social Impact, plus more.
We have special rates at the Wyndham hotel in Boca Raton.
Hotel includes breakfast and transportation to and from campus.
CONTACT: Rebekah Dickinson at rdickinson@fau.edu for more information.