Intensive EM Training with Israelis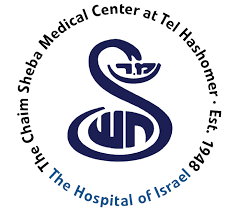 Intensive Emergency and Disaster Management Training with Israeli Experts
The Intensive Emergency and Disaster Management Training Certificate Program is designed to meet the expanding, sophisticated training and leadership development needs of South Florida's public safety, public health, first responder, emergency, medical, nursing, EMT/paramedics, and disaster management professionals.
The curriculum is unique in the nation, developed and taught by global experts from Israel. The United Nation's World Health Organization recognized the Israeli field hospital and IDF Medic Corps as number one in the world, leading international missions to help anyone in times of crisis. FAU is bringing this expertise and practical application to our campus in November.
This intensive training combines the most important issues we face in today's world of natural and man-made disasters. Individuals who work in the areas of law enforcement, fire/rescue, corrections, emergency management, medicine/nursing, support and public health are highly encouraged to attend this training.
Program Objectives
The Intensive Emergency and Disaster Management Training Certificate Program is designed for professionals with several years of experience. Participants will develop critical skills and broaden their leadership expertise to enhance our regional preparedness and quality of response to crises, natural and man-made, from hurricanes to MCIs and more.
NEW! We are including a full afternoon of training at FAU's Simulation Center, repliacting a health crisis and injuries associated with flooding, like what the US faced with the disastrous flooding in Oklahoma ealier this year.
The drill will begin with a scenario, first taught in theory with videos, AARs and lessons learned by an expert who was part of the Incident Command Team from Florida. Followed by a briefing, a round-robin training will then take place, in the order in which victims are rescued - first from law enforcement and fire/rescue, then paramedics/EMTs, followed by doctors and nurses.The staging will be state-of-the-art and real-time, so quick decision-making is as realistic as possible.
Co-led by Israeli experts, this course will employ active learning techniques, case studies, table-top exercises, collaborative tasks, lectures, readings, and simulated care.
Program Summary - REGISTRATION COMING SOON

DATES: NOV 19, 20, 2019
LOCATION: FAU Boca Raton Campus, College of Business Executive Education
DETAILS: 16 hours of instruction, 1.6 CEUs, includes all academic materials, continental breakfast, lunch, graduation ceremony.
Cost: $1800 per person ($1500 if registered by SEPTEMBER 30, 2019)
We are planning two cohorts to train concurrently, one for public safety/first responders/law enforcement, and the other for medical/nursing personnel and medical support staff. When you register, we will contact you to ensure you are placed appropriately. Some learning is separated based on profession, other learning is together as a universal training experience.
CONTENT: Emergencies and Disasters (MCIs, CBRN, Coordinated Attacks, Surge Capacity, Command & Control, Psychological & Community Resiliency, Logistics, Technology, UNDAC Systems, Delegation Principles, Case Studies, Leadership in Times of Crisis); Drills, Simulations, Table tops
Faculty include Israeli Experts in Trauma & Emergency, CBRN and Psychological/Social Impact, fire/rescue and American experts in DHS and ICS.
CONTACT: Rebekah Dickinson at rdickinson@fau.edu for more information.