Intensive EM Training with Israelis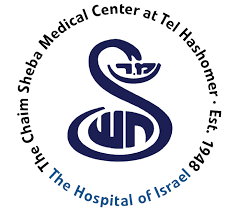 Intensive Emergency and Disaster Management Training with Israeli Experts
The Intensive Emergency and Disaster Management Training Certificate Program is designed to meet the expanding, sophisticated training and leadership development needs of South Florida's public safety, public health, first responder, emergency, medical, nursing, EMT/paramedics, and disaster management professionals.
The curriculum is unique in the nation, developed and taught by global experts from Israel. The United Nation's World Health Organization recognized the Israeli field hospital and IDF Medic Corps as number one in the world, leading international missions to help anyone in times of crisis. FAU is bringing this expertise and practical application to our campus in November.
This intensive training combines the most important issues we face in today's world of natural and man-made disasters. Individuals who work in the areas of law enforcement, fire/rescue, corrections, emergency management, emergency medicine/nursing, support services and public health are highly encouraged to attend this training.
Program Objectives
The Intensive Emergency and Disaster Management Training Certificate Program is designed for professionals with several years of experience. Participants will develop critical skills and broaden their leadership expertise to enhance our regional preparedness and quality of response to crises, natural and man-made, from hurricanes to MCIs and more.
NEW!
We are including a full morning of training at FAU's Simulation Center, replicating a health crisis and injuries associated with an explosion and HazMat exposure.
BLS and CPR refresher courses included.
Followed by a briefing, a round-robin training will take place, in the order in which victims are rescued - first from law enforcement and fire/rescue, then paramedics/EMTs, followed by doctors and nurses.The staging will be state-of-the-art and real-time, so quick decision-making is as realistic as possible.
The drill will be professionally facilitated.
Program Summary
DATES: TBD IN FEBRUARY, 2020
LOCATION: FAU Boca Raton Campus, College of Business Executive Education, 8 - 5 PM
DETAILS: 21 hours of instruction, 2.1 CEUs: includes academic materials, simulation drill, BLS/CPR, continental breakfast, lunch, parking, graduation.
Cost: $2500 for teams of 4
Faculty include Israeli Experts in Trauma & Emergency, CBRN and Psychological/Social Impact, fire/rescue and American experts in DHS and ICS.
Please email Rebekah Dickinson at rdickinson@fau.edu and include your team member's names and titles. We will invoice for the training. There is no other registration needed.
DAY ONE
Effective Leadership in Times of Crisis
Learn from the Director General, Prof. Yitshak Kreiss, Sheba Medical Center, ranked 10th Best Hospital in the World
DAY TWO

Introduction and Review of Threats | Triage | MCI Prehospital & Hospital | Damage Control | CBRN | Presentation: Bahamas after Dorian, Cherokee Nation Deployment, HazMat Preparedness | Overseas Field Hospital Deployment | Hospital Operation in Disasters | Decision-Making | Ethical Dilemmas in Disasters
Learn from the Director of Israel's Center for Humanitarian, Emergency and Disaster Medicine, Prof. Elhanan Bar-On | Dr. Klein, Director, Division of Trauma Surgery, Sheba Medical Center | DHS Specialist and EM Director, Steve Hynes, CEM
DAY THREE
BLS AND CPR Refresher Courses | Drill with explosion & exposure to hazardous materials
Using manequins, real-time external and internal injury, sights, sounds, smells | protocol, response and recovery. Debrief with full, professional facilitation in state-of-the-art Sim Center.
Instructors:
Brig. General (Ret) Professor Yitshak Kreiss MD, MHA, MPA
Professor Yitshak Kreiss has been Director General of the Sheba Medical Center at Tel Hashomer since 2016. For the last three decades, Professor Kreiss served in the Israel Defense Forces (IDF) where he ascended from serving as a front line combat surgeon, through all levels of command, until assuming overall leadership of the Medical Corps as the IDF Surgeon General.
Professor Kreiss earned a Doctorate of Medicine from the Hebrew University and his Internal Medicine residency at the Sheba Medical Center. He earned an MHA from Tel Aviv University and an MPA from Harvard University. Professor Kreiss is an Associate Professor of Medicine at Tel Aviv University and Adjunct Associate Professor at the Hebrew University School of Medicine.
Professor Kreiss has treated victims in conflicts and wars and in numerous emergency and disasters all over the world. He led and was the executive authority in many emergency scenarios and humanitarian missions including: set-up of a field hospital for the Kosovo refugees in Macedonia; rescue mission for victims of the terror attack in Egypt; The head of the Israeli field hospital for the victims of the earthquake in Haiti; humanitarian medical operation for the victims of the civil war in Syria; and the humanitarian medical mission for the victims of the typhoon in the Philippines.
His research in leadership and health management, based on the humanitarian operations he has led, include: health management of field hospitals; leadership and ethics; and medical care for disaster challenges. His research has contributed significantly to the development of current concepts and approaches and is widely acknowledged worldwide as one of the most insightful publications on the subject of medical relief in natural disasters.
Elhanan Bar-On MD,MPH
Prof. Elhanan Bar-On is Director of The Israel Center for Disaster Medicine and Humanitarian Response at Sheba Medical Center - Israel. He graduated from Sackler Medical School, Tel Aviv University, and did his residency in orthopedic surgery in Kaplan Medical Center, followed by training in pediatric orthopedics in Denver Children's Hospital in Colorado and Newington Children's Hospital in Connecticut. Between 1996 and 2017, he served as head of pediatric orthopedics in Schneider Children's Medical Center of Israel. Throughout his career, Prof. Bar-On has been active in disaster areas and in humanitarian aid in underserved regions. As a Lt. Colonel in the Israel Defense Forces Medical Corps Reserves, he participated in numerous IDF humanitarian aid missions. He served as senior orthopedic surgeon and head of department in the IDF field hospitals, following the earthquakes in India in 2001, in Haiti in 2010, in Nepal in 2015, and following Typhoon Yolanda in the Philippines in 2013. He has participated in missions in Turkey following the 1999 earthquake, in India following the 2004 Tsunami and in Haiti as part of a team from Sheba and Magen David Adom, which established a rehabilitation center in Port au Prince.
Prof. Bar-On continues to work and teach extensively in underserved regions. He actively participates in various WHO initiatives including the EMT – Emergency Medical Teams initiative, the Limb Injury Workgroup, and the Minimal Dataset Workgroup. Prof. Bar-On holds an MD degree and an MPH degree in disaster management from Tel Aviv University and is an Associate Professor in Orthopedic Surgery at Sackler Medical School. He has lectured and published extensively both on pediatric orthopedics and trauma, as well as treatment and organization in field hospitals following disasters and mass casualty situations. He has served as chairman of the national committee appointed by The Israeli Ministry of Health to set the directives for medical treatment following earthquakes.
In 2017, Prof. Bar-On embarked on the establishment of The Israel Center for Disaster Medicine and Humanitarian Response at Sheba Medical Center. In this role, he has led teams from Sheba, which deployed in Zambia following a Cholera outbreak, and in Guatemala in response to a volcanic eruption. In addition, the center dispatches teams performing humanitarian health related missions worldwide –in Nigeria, Papua New Guinea, Mongolia, Ukraine and many other locations around the globe.
Yoram Klein, MD
Dr. Yoram Klein graduated in 1992 from the Hebrew University School of Medicine in Jerusalem.
Dr. Klein did his general surgery residency at Rambam Medical Center in Haifa (Israel) and an additional Trauma / Critical Care Fellowship at the Ryder Trauma Center in Miami, Florida.
Dr. Klein is the Director, Critical Care Surgery and Trauma Unit at the Sheba Medical Center in Israel. He is Chairman of the Israeli Trauma Society, Director of the Department of Acute Care Surgery and Trauma at Kaplan Medical Center, serves as a member of the Israeli National Committee on Mass Casualty of the Ministry of Health, and is a lecturer of general surgery at the Hebrew University School of Medicine in Jerusalem. Additionally, Dr. Klein serves as the Commander of the Israeli Air Force Trauma Unit for Special Operations since 2002. Dr. Klein has published more than 40 peer-reviewed articles and six chapters in various textbooks. Dr. Klein is also a guest lecturer and keynote speaker at numerous scientific and medical conferences in Israel and abroad.
Steven Hynes, CEM
Since January, 2000, Steven Hynes has been a police officer and supervisor for the city of Delray Beach in Palm Beach County, South Florida, with a population of ~ 65,000 residents and an additional 60,000 daily surge with a police force of 162 sworn officers. Hynes has served the agency and city as Director of Emergency Management, Type III AHIMT Qualified Incident Commander (SE Florida / Region 7), Patrol Sergeant, Training Sergeant, Detective and Police Diver. He has served on various committees and work groups for the South East Regional Domestic Security Task Force including; Incident Management Team Coordinator, Multi-agency coordination (MAC) group, Law Enforcement, Training and Emergency Management working groups. Hynes has represented the region and state on the State Catastrophic Planning Committee, Domestic Security Coordination Group, Incident Management Steering Committee. Hynes has been deploying on Florida DEM missions since 2009.
Prior to 2000, Mr. Hynes was a Police Officer with the Gulf Stream Police Department in Gulf Stream, FL, Sheriff's Deputy in Saguache County, Colorado. Hynes has served as Adjunct Instructor for Broward Community College Institute of Public Safety since 2005 teaching all levels of the Incident Command System, National Incident Management System, Report Writing, Firearms, Defensive Tactics, Officer Safety tactics, room clearing procedures and WMD/CBRNE Awareness and response. He continues to be a Florida Dept. of Emergency Management (DEM) instructor, teaching all levels of ICS/IMT and other EM related courses. Since 2002, Hynes has been an Instructor for the Delray Beach Police Department, teaching Human Diversity, Workplace Violence Prevention, Community Policing, Report writing, Firearms (Pistol, Rifle, Shotgun), Defensive Tactics, Taser, Chemical Agents, Impact Weapons, Personal Protective Equipment, Water Safety Survival Instructor, Terrorism indicators, WMD Awareness, Incident Response to Terrorist Bombings, Prevention and Response to Suicide Bombers, Chemical & Biological Integrated Response, Radiological/Nuclear Awareness, Level C PPE, respirator (APR) fit testing, First Aid/CPR, Active Shooter Response, Community Emergency Response Team, Emergency and Special Event Planning, Physical Conflict Resolution, command and control of civil unrest and field force deployment.
Hynes holds multiple Certificates from DHS/FEMA Emergency Management Institute (EMI) to include; National Emergency Management Advanced and Basic Academies. Hynes completed the University of Louisville, Southern Police Institute's Command Officer Development Course (CODC) and has a Bachelors from American Military University, Charles Town, West Virginia in Emergency & Disaster Management. Hynes has attended over 1000 hours in EM/DHS/CBRNE training courses. Hynes has served the US Military for four years active duty as a USN / USMC FMF Hospital Corpsman as well as US Army Reserve Combat Medic and Colorado Army National Guard as a Combat Medic Instructor. He has numerous publications, dozens of honors, and has held over a dozen professional leadership positions.
Mark Goldstein - Senior Director, Simulation and Technology
Mr. Goldstein was the architect behind the development and implementation of the FAU Simulation Center at the College of Medicine. Under his direction, the Simulation Center acquired a State of Florida Grant to build the initial Center. Working with Palm Healthcare Foundation, he secured another grant to develop the northern Center at the Palm Healthcare Pavilion. Since 2005, Mr. Goldstein has been responsible for the implementation of the medical scenarios utilized in the cases. He has successfully negotiated with local area hospitals, residency programs and first responders to enlarge the stakeholders utilizing the facilities at the FAU Clinical Skills Simulation Centers.