Training in 2017
The ICEM offers Public Safety Leadership Training, which made its debut in the fall, 2017.
This training was a series of 8 Fridays, culminating in group and individual projects, followed by graduation, a certificate and earned CEUs. Both the Fall, 2017 and Spring, 2018 cohorts were sold out. We intend to offer this leadership training once again, in the fall, 2019 or Spring, 2020. Stay tuned for dates and rates.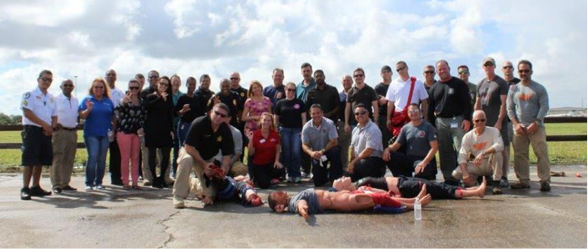 Graduates, Fall, 2017

Graduates, Spring, 2018
We welcome the IDF Nurse Corp, part of the IDF Medic Corp, ranked #1 in the world by the World Health Organization for emergency and humanitarian medicine, to train our region's nurses in Emergency Medicine and Mass Casualty Incidents. More than 70 nurses attended this important training program.

This course was taught at the Christine E Lynn College of Nursing at FAU, exemplifying our interdisciplinary approach to the ICEM's academic programs, services and events.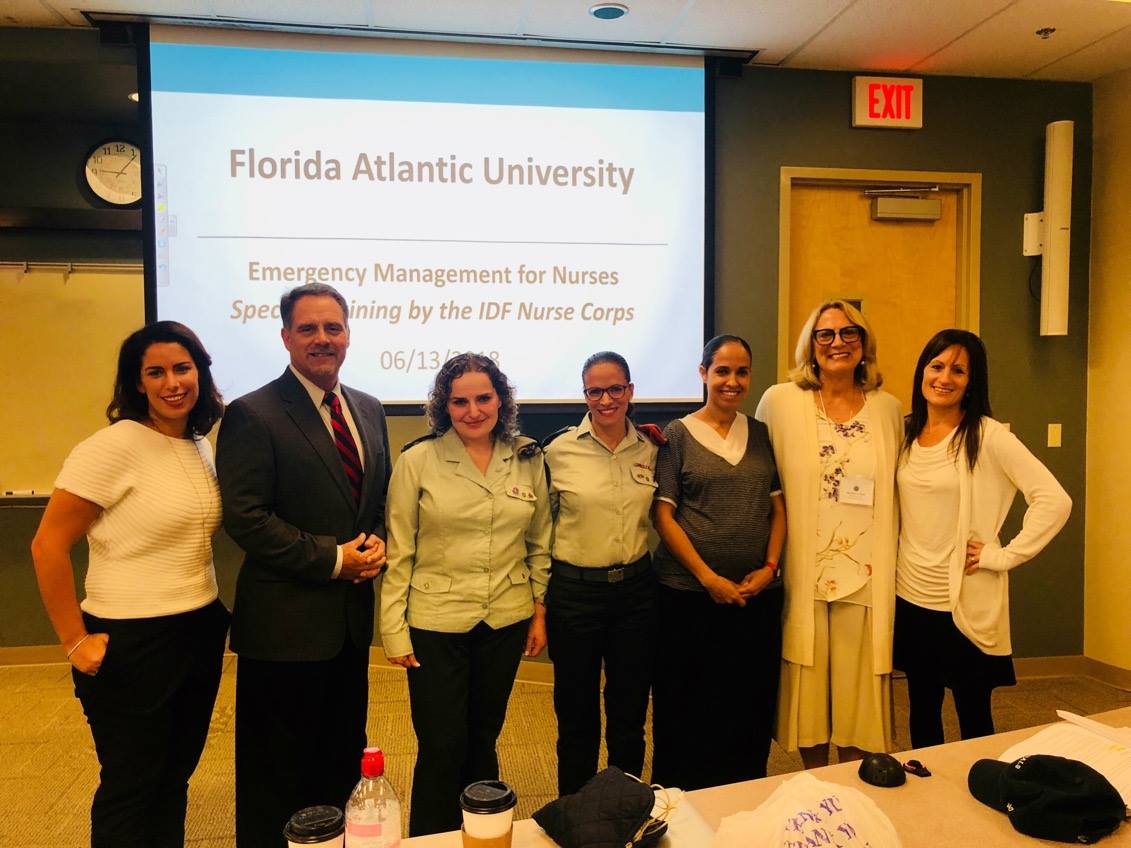 Seen here is Dean Gropper from the College of Business with the IDF Nurse Corp, along with Dean Smith from the Christine E Lynn College of Nursing.
In the fall of 2018, we welcomed a delegation of international experts in emergency management, medicine, logistics and humanitarian response from Israel, to the Boca campus to deliver and Intensive Training in Emergency Mangement. Led by Prof. Yishak Kreiss, Director General of Sheba Medical Center, our full cohort of leaders from law enforcement, fire/rescue, Level 1 Trauma Centers, nurses, doctors, fire chiefs, and public safety experts learned from the best in the world. Sheba, ranked 10th best hospital in the world by Newsweek in 2019, is our partner in delivering global expertise to our disaster, emergency and crisis leadership training initiatives.

We welcomed the Student Volunteer Army's leadership from New Zealand's University of Canterbury to share leadership and the value and healing power of community service and resilience with our own FAU students and leadership. Together, they also learned from PB Health to "Stop the Bleed".