Dean's Statement on the COVID-19 Tracker Data and Website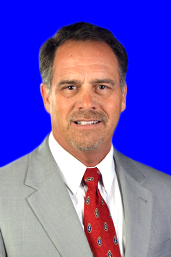 Daniel M. Gropper, Ph.D.
FAU Business Dean
For the last several months, faculty in the College of Business and elsewhere have been looking at data on various aspects of the COVID-19 pandemic. These faculty are pursuing their academic freedom to investigate current issues and problems facing society. In my view, it is very reasonable for our faculty to examine the data that is reported to and disseminated by the State of Florida, particularly as some of it is used to make critical decisions affecting the economy of this state.
Multiple faculty have examined this data from the Florida Department of Health, and this COVID Tracker pulls data from that source. This is an active, ongoing research effort, and Dr. Rebel Cole has been leading that effort. Dr. Cole is a distinguished scholar with an exceptional record and very strong data analysis skills; he has been studying and analyzing the data from the state of Florida and other sources. His doctoral student has been doing incredible work to pull down this data every day and put it into readable charts and graphs.
Thus far, Dr. Cole and his Ph.D. student have discovered and publicized their findings on several problems and limitations in that data and the reporting thereof, including the "100% positive reporting labs" which distorted the overall COVID positivity rates in testing; that deaths reported on a given day typically represent deaths over a longer period of time due to various lags; and issues on certain days where large "data dumps" distorted patterns, such as with the Niznik labs in Miami on August 12, 2020.
These scholars' efforts have led to an improved knowledge of what this data and the patterns therein can tell all of us. I believe this work is important, as this data continues to be used to make critical policy decisions concerning the economic and business environment in the State of Florida.
As Dean of the College of Business, I have had a couple of people ask variations of the question of "why is a Business / Finance faculty member saying anything about any of this", as well as questioning Dr. Cole's qualifications vis-à-vis other faculty, perhaps in public health or medicine. My answer is this: financial analysts regularly investigate real-world events that shape our economic environment, including, in this case, health care data and hospital utilization data. Business faculty, as well as faculty elsewhere in the University, have every right to look at this data and interpret it as their own disciplines and individual views lead them – this is what a University is about.
Even within the College of Business, I expect that our faculty will have differing views about the same issues; they may do so even when considering exactly the same data, as views about the acceptability of certain risks, and the relative values of certain outcomes, or the desirability of alternate policies will likely vary across individuals. Faculty members are smart, highly educated, and sometimes will hold strong, opposing views on certain issues. Anyone who has been to a faculty meeting knows this.
When our faculty do work on current economic policy issues, their findings may be controversial. Some may agree with conventional wisdom (if there is such a thing); others may not. The essence of a research university is solid analysis using the best available data, in many cases from differing viewpoints. Faculty may disagree with each other, particularly on matters of government policy, and that is to be expected. In my ideal world, such disagreement would best be expressed in civil debate, with some rational point and counterpoint, but in the real world, that does not always happen. Ad hominem attacks often occur, and they are often responded to in-kind. Attempts to insult, intimidate or silence those with whom one disagrees represent the antithesis of academic freedom. I stand in support of academic freedom here, and now.
I have received a handful of complaints about Dr. Cole and his work, and Dr. Cole has suffered personal attacks in local media. These attacks have weighed on him and his family. I have also received many more emails supportive of Dr. Cole and his work, including from faculty members at other Universities, medical doctors at exceptional organizations outside of FAU, and numerous individuals both within Florida and outside the state.
As his Dean, I have encouraged Dr. Cole to continue to follow his research interests, to announce his latest findings, and to try to "stay above the fray" if and when he is attacked.
It is my view that the answer to disagreements over data, interpretations of data, and opinions on policy measures is to have more debate and more discussion, not less.
Please enjoy the COVID-19 Tracker at the FAU College of Business. I hope you will find it helpful as we all try to work through the challenges of the COVID-19 pandemic here in the state of Florida.