COVID-19 Turning Vacant Homes Into Real Estate Darlings
Occupied Properties Struggling to Attract Attention as Buyers Fear Exposure to Disease
MEDIA CONTACT: Paul Owers
561-379-8597, powers@fau.edu
Ken H. Johnson, Ph.D.
Florida Atlantic University
Twitter: @FAUHousingEcon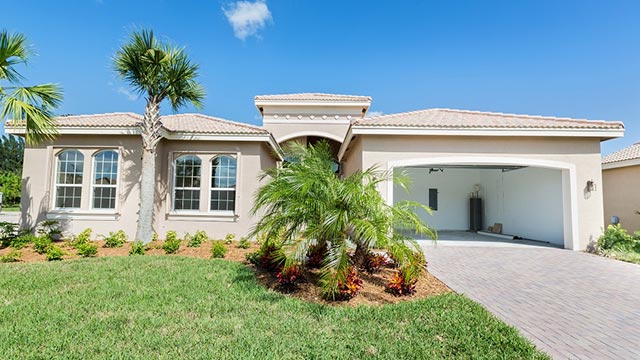 BOCA RATON, Fla. (May 11, 2020) – Vacant homes, long considered a drag on the U.S. real estate market, are getting an image makeover courtesy of the coronavirus crisis, said Ken H. Johnson, Ph.D., an economist in Florida Atlantic University's College of Business.
Historically, vacant properties have sold at a discount due to poor condition and/or the financial distress of the owners, who want to sell quickly and minimize financial losses. But concerns about the spread of COVID-19 make this one of the best times ever to sell unoccupied homes, according to Johnson. With nobody living there, these properties offer reduced risk of exposure to the virus, so serious buyers are more willing to tour the homes and make offers close to market value.
"Vacant properties for sale are forming their own submarket," he said. "We should not be surprised to see these homes shown more often than occupied properties, go under contract faster and sell at prices close to market value. Other occupied properties are simply in a separate, nearly non-functioning market at this point."
Housing trends remain fluid due to the coronavirus, but Johnson, a former real estate broker who has researched the market for 25 years, said agents across the country are reporting increased demand for showing vacant properties, even while occupied homes are struggling to draw interest.
Sellers with the financial means may even want to consider temporarily moving out of their homes to stay with friends or in a hotel, a strategy that would open their properties to a larger pool of prospective buyers, Johnson said.
"These arrangements, while costly or inconvenient, could be the difference between selling your property and letting it sit for a very long period of time," Johnson said. "Temporarily moving into alternative housing could produce higher selling prices as well, all else equal."
-FAU-
About Florida Atlantic University:
Florida Atlantic University, established in 1961, officially opened its doors in 1964 as the fifth public university in Florida. Today, the University, with an annual economic impact of $6.3 billion, serves more than 30,000 undergraduate and graduate students at sites throughout its six-county service region in southeast Florida. FAU's world-class teaching and research faculty serves students through 10 colleges: the Dorothy F. Schmidt College of Arts and Letters, the College of Business, the College for Design and Social Inquiry, the College of Education, the College of Engineering and Computer Science, the Graduate College, the Harriet L. Wilkes Honors College, the Charles E. Schmidt College of Medicine, the Christine E. Lynn College of Nursing and the Charles E. Schmidt College of Science. FAU is ranked as a High Research Activity institution by the Carnegie Foundation for the Advancement of Teaching. The University is placing special focus on the rapid development of critical areas that form the basis of its strategic plan: Healthy aging, biotech, coastal and marine issues, neuroscience, regenerative medicine, informatics, lifespan and the environment. These areas provide opportunities for faculty and students to build upon FAU's existing strengths in research and scholarship. For more information, visit fau.edu.