South Florida's Housing Market is Overvalued by Nearly 20 Percent
MEDIA CONTACT: Paul Owers 561-221-4090, powers@fau.edu
Consumers Should Be Careful to Avoid Cycle's Peak, Economist Warns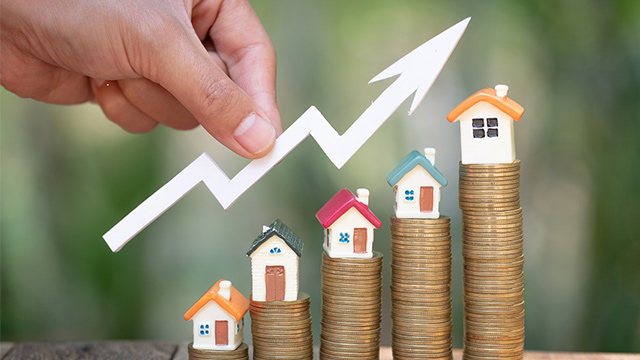 BOCA RATON, Fla. (July 13, 2020) – South Florida homes are overvalued by close to 20 percent, the highest level in eight years, although record-low interest rates still drive demand despite a once-in-a-century pandemic that eventually could pummel the market.
Miami-Dade County home values are 19.2 percent above their long-term pricing trends, while Palm Beach County is 18.7 percent above its fundamental value and Broward County is overvalued by 17.4 percent, according to an analysis of decades of Federal Housing Finance Agency data by economist Ken H. Johnson, Ph.D., in Florida Atlantic University's College of Business.
"This is the strangest housing market in 40-plus years," Johnson said. "Normally, a health crisis of this magnitude would introduce all kinds of uncertainty, which is bad for prices. So far, the market is holding up, but consumers should be careful. Strange things happen at the extremes of a market cycle."
Despite the large uptick in home prices, the rate of increase is relatively small when compared to the housing crash of 2006-2011, when local housing markets were more than 60 percent above their long-term pricing trends, Johnson said.
The latest Beracha, Hardin & Johnson Buy vs. Rent Index shows that renting is more favorable than buying in South Florida because the costs of homeownership are accelerating faster than renting. Even with homes moderately overvalued and the pandemic pushing unemployment levels above 10 percent, prospective homebuyers remain in the market because of mortgage rates near 3 percent or lower. Meanwhile, the strong demand continues to support prices.
Additionally, COVID-19 does not appear to be slowing the population growth as households relocate from states that have higher taxes and are less-friendly to businesses.
"If herd immunity or an effective vaccine is quickly developed for COVID-19, the housing outlook is good for southeast Florida as long as lower mortgage rates prevail," Johnson said. "However, without an effective way of dealing with COVID-19 in the near term or if mortgage rates rise, the local housing market could be in for a difficult stretch. This is a time for professional, risk-taking investors. Most others would be best served to sit this one out on the sidelines."