16th Annual Family Enterprise Research Conference
FERC 2020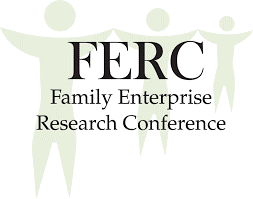 We cordially invite you to the 16th annual Family Enterprise Research Conference (FERC), hosted by Florida Atlantic University, to be held in Delray Beach, Florida. Established in 2005, FERC is dedicated to developing a community of global scholars interested in conducting research to further our understanding of family enterprises and creating usable knowledge in this field. FERC's goals include:
Building usable knowledge on family enterprises;
Challenging scholars to enhance the rigor, relevance, and reach of research;
Creating partnerships among and between scholars and practitioners focused on family business issues; and
Developing the field of family business scholars by providing professional development opportunities, especially for those early in their careers.
FOUR types of submissions are invited for FERC 2020:
Poster Session Papers – a highly popular FERC staple!
Professional Development Workshops
Doctoral Students & Junior Faculty Research Seminar - This exclusive seminar will include a paper development workshop and four, 90-minute research seminars lead by well-renowned scholars. A maximum of 12 individuals will be accepted.
Paper Development Workshop – full-length papers submitted to the conference will also be considered for inclusion in the Paper Development Workshop.