Caribbean Online MBA (OMBA)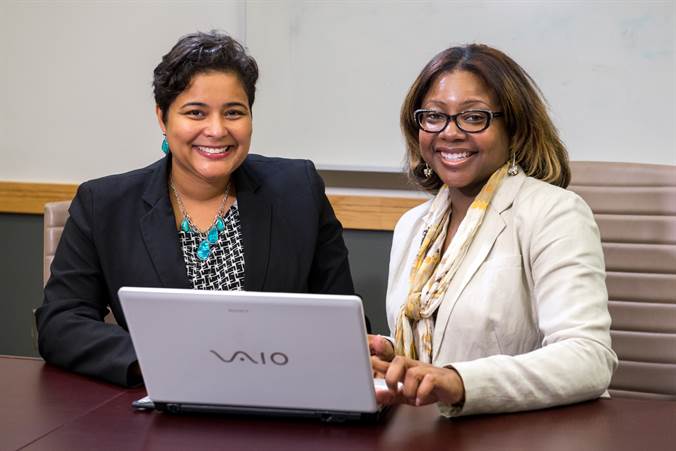 16 - 23 month Online MBA with International Business Specialization
The College of Business at Florida Atlantic University offers a 16 - 23 month Online MBA program tailored specifically to Caribbean students. Participants of the Caribbean Online MBA can continue their professional responsibilities while earning an AACSB-accredited master's degree in business administration as full-time graduate students — in a fully online environment.
The Caribbean Online MBA program allows students to enjoy the American business school experience while conveniently offering access to courses at any time and from any location via the Internet. In lieu of the classroom, students have access to online lectures, presentations, discussion, and chats.
Unique among online master's programs, the Caribbean Online MBA is specifically geared toward students from Bahamas, Puerto Rico, Dominican Republic, Haiti, Jamaica, Trinidad, Grenada, British Virgin Islands, US Virgin Islands, and others who are looking for convenient access to an American business school program. The program focuses on a seamless transition and offers students a full-service program without international fees. Additionally, unlike many online universities and programs, no GMAT is required to apply for this program.
FAU's Online MBA Program is ranked among the best programs in the nation by US News & World Report and ranked among the best in the world by Bloomberg BusinessWeek's last ranking. FAU's MBA programs were also recently ranked #1 in Florida and #5 in the United States in terms of a student's return on investment (ROI), with one of the nation's highest average salary-to-debt ratios after getting an MBA.
More than just another online school, FAU's Caribbean Online MBA provides an environment where a concentrated effort between professor and student results in the mastery of all of the components of a graduate-level, business administration curriculum. Upon completion of the Caribbean Online MBA program, students will have earned the Master of Business Administration degree together with and International Business specialization.
The Online MBA degree program begins every summer, fall and spring semester.
The Spring 2020 Online MBA degree program begins January 11, 2020.
The Summer 2020 Online MBA degree program begins May 23, 2020.
Online MBA Program Features
FAU College of Business AACSB

Accreditation

World Class Faculty
Complete the Online MBA in 16 - 23 months without Work Interruption
Fully online; 8 week terms
Program Start: January and August
Team-based Cohort Format
40-46 Credit Curriculum
VIP Concierge Service and Support
No International fees
Online Facts
The program allows participants to continue their

professional

responsibilities while earning an MBA degree as full-time graduate students. Each class begins and progress through the program as a group, sharing the same sequence of courses and educational

experiences

.
The goal of the Caribbean Online MBA is to prepare participating

professionals

to

assume

leadership roles so they and their organizations can

maximize

their

investments

.
Upon graduation, you will have achieved and conferred upon you the degree Master of Business Administration.