How to Ace an Interview
Great MBA programs provide students a number of opportunities to develop important skills — the right classes and top-notch faculty, networking opportunities and support, to name a few — but there's one skill less commonly cultivated: How to ace job interviews as a newly minted MBA.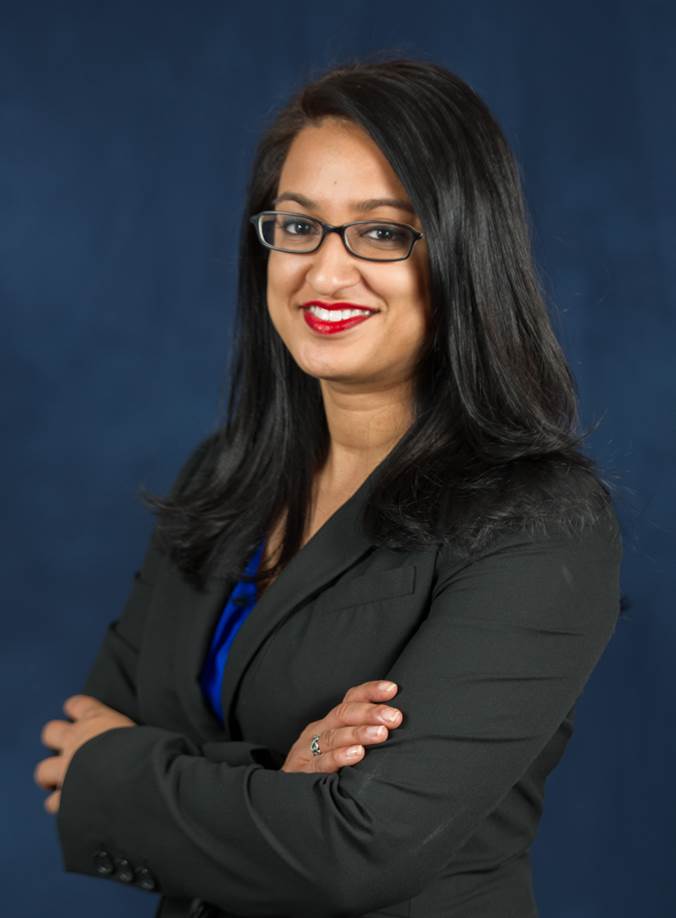 Florida Atlantic University, however, delivered for Savika Tilakhdin. While studying in FAU's Executive MBA program, she was promoted to be an Associate Credit Analyst at JM Family Enterprises. The automotive business is one of America's largest private companies and No. 34 on Fortune magazine's list of 100 best companies to work for.
"The program allowed me to become more confident in my communication and interviewing skills," Tilakhdin says. "Every class was structured around being able to effectively communicate your thoughts, ideas and understanding of the material."
This is one way FAU helps students blossom into expert interviewees and, ultimately, desirable candidates; the faculty and staff encourage steadily developing skills and preparation over time as opposed to a cram-for-the-exam approach. Such a tactic falls in line with the best advice vocational experts offer. Here are five more tips MBA candidates and recent graduates can employ when interviewing to help land an A-list position.
Think objectively
Well in advance of the interview, begin considering the messages you should convey. "What do you want the interviewer to think about you when you leave? What are the key things you must deliver during the interview? Pick three or four specific things about yourself that you want the interviewer to understand about your positive traits," says Megan Hall, assistant director of FAU's College of Business Executive Programs. Then consider different ways to communicate those.
Link in
Long before landing an interview, use LinkedIn for research about and to develop a meaningful network within your desired industry. For example, you can view contacts' and interviewers' current and prior jobs and use the tool to learn more about a company and its culture and employees. "Many employers and hiring managers utilize LinkedIn for recruiting purposes, and I'd strongly encourage individuals to become proficient with it and understand how to leverage LinkedIn for opportunities," Hall says.
Show you're a team player
There's a perception at many companies — skewed as it may be — that those under age 35 have an entitlement mentality. So whatever the job, you might have to go the extra mile to prove you're not afraid to get your hands dirty. "Yes, having a MBA is great, but displaying that you're looking to delegate before even starting a job is not a good sign; instead make sure to show a lead-by-example management style in the interview," says Dennis Theodorou, vice president of JMJ Phillip, an executive search firm with offices around the country. "During the interview, hiring managers and executives want to see a roll-up-your-sleeves-and-get-things-done type of attitude."
Remember the "can-will-fit" rule
MBAs need to give potential employers unmistakable assurance that they can do the job (via their qualifications), will do the job (via a strong work ethic) and fit into a corporate culture seamlessly, says Greg Burns, director at Choice Associates, a staffing firm in New York City. "A candidate can tailor his or her approach to the interview by understanding these concepts and responding to interview questions with them in mind."
Be prepared for a tough exam
You've passed countless tests on your way to earning your MBA, but an interview can be the most intense of all. "Recruiters and hiring managers hold candidates enrolled in or who have recently graduated from a quality MBA program to a higher standard," says Steven Rothberg, president and founder of College Recruiter. "So MBAs with little to no experience interviewing for professional roles may find themselves unprepared for the depth and breadth of questions they're asked." Simply knowing that an interview may feel very much like a difficult oral exam can help, but also be sure you're ready for extremely detailed questions about your skills, knowledge, the industry, organization and more. You may not always have the answers, but how you handle yourself and the pressure will tell the interviewer all they need to know.