Master's in Business Analytics
FAU's Business Analytics Graduate Programs prepare students to identify, interpret, and visualize structured and unstructured data for solving complex business challenges and making data-driven decisions. The Master of Science in Business Analytics (MSBA) graduates learn latest trends including Artificial Intelligence (AI), Big Data, and Blockchain.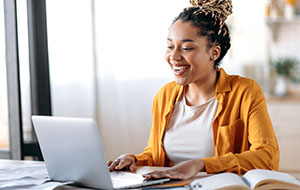 The Professional Master in Business Analytics is designed for working professionals with both on-campus and online class formats to allow for convenience and flexibility. Courses are taught by industry-leading faculty. Bachelor degrees from any discipline.
On-Campus Classes / Weekdays
12 months (full-time - fast-track) / 2.5 yrs. (part-time)
GMAT/ GRE Required, waiver may be granted based on GPA
Designed for recent graduates and early career starters