Phil Smith Hall and Center for Free Enterprise
The Phil Smith Hall and Center for Free Enterprise are named in recognition of Phil Smith, a leading Broward County businessman and philanthropist and a graduate of Florida Atlantic University's College of Business. The $5 million gift from Phil and Susan Smith demonstrates the Smiths' generosity, their support of business education, and their desire to inspire the next generation of business leaders.
OASIS OF EXCELLENCE
The center is designated as an Oasis of Excellence by the American Council of Trustees and Alumni (ACTA). The nonprofit, nonpartisan organization based in Washington, D.C., honors more than 70 college and university programs nationwide that introduce students to the foundational arts and sciences, American heritage and a diversity of viewpoints.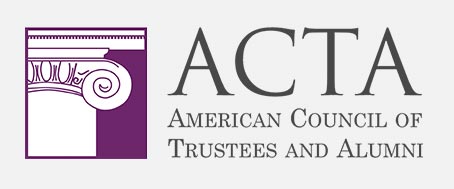 THE PHIL SMITH CENTER FOR FREE ENTERPRISE
The Phil Smith Center for Free Enterprise recognizes Smith's outstanding contributions to business and society through the following five principles that guided his career:
Aligning with the vision and strategic plan of the College of Business - to advance thought leadership in business - the Center supports chaired professorships along with research and educational programs for faculty members and students. The Center also provides for distinguished visiting faculty, a lecture series, and other educational activities that focus on the principles of free enterprise and how those principles affect growth and prosperity.
PHIL SMITH: A LEGACY OF ENTREPRENEURIAL SPIRIT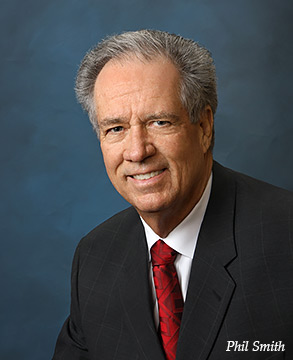 Phil Smith took risks in business and invested in people. He gave back to the South Florida community where he lived as well as to the communities where he conducted his business. Smith was a great believer in the American free enterprise system, and his story demonstrates the possibilities open to anyone in a free-enterprise system to be entrepreneurial, work hard and pursue their dreams.
Smith was president and CEO of Phil Smith Management, Inc. For more than 30 years, he managed auto dealerships and built his organization from the ground up, starting from his first equity venture in a Toyota dealership in Homestead in 1980.
Smith graduated with a Bachelor of Science degree in finance in 1969 from FAU's College of Business, served as a member of the FAU Foundation Board, and was named a distinguished alumnus of the College of Business in 2015.
THE PHIL SMITH HALL
The Phil Smith Hall, the main tower at the College of Business, is dedicated to Smith's legacy. Phil's family and friends along with FAU President John Kelly, FAU College of Business Dean Daniel Gropper and faculty, staff and students gathered together for a special unveiling ceremony to honor him. Smith passed away in December 2016 after suffering from ALS, also known as Lou Gehrig's Disease.