Key Factors That Make an MBA Program Special
It's typical for students at the graduate-school level to find that once they enroll in a program, they're more or less left to fend for themselves. Universities often take the approach that adult learners naturally possess the discipline and self-starter attitude to do what's needed without much, if any, help from the faculty and staff.
Yet for MBAs, even the most organized students face challenges in finding their footing, especially as they enter into an academically rigorous program such as the one at Florida Atlantic University.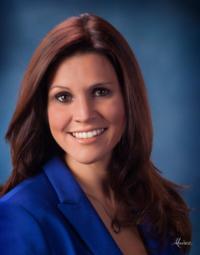 That's why students, including 2014 MBA graduate Kristin Gence, are pleasantly surprised when FAU professors and staff reach out to help them make the transition back to school with confidence and peace of mind.
"It's a very exhausting two years when you're balancing your family, work and school," says Gence, who's currently the AVP of operations for a healthcare company in South Florida. "But the FAU team was extremely supportive and understanding."
In fact, FAU's faculty, staff and administrators practice very specific ways of aiding students from the enrollment onward — not unlike their future MBAs might parse the numbers at a large corporation. Here are six ways they make the MBA experience easier for both those on campus and students studying online.
1. Excellent communication. It's one thing to regularly receive emails and have access to frequently updated web bulletins. But Gence says the people at FAU excelled at communication and anticipated her every need. "The weekend classes operated like clockwork, and I always knew what to expect when arriving on campus," she says. "There were always additional study sessions scheduled after hours, and if there were any cancelations and/or room changes, they fully communicated this prior to the weekend. It really felt like an executive-level program."
2. A service-oriented approach. From finding someone to loan you change for the vending machine to navigating the business side of school, you will always find someone at FAU ready to help. "We handle their registrations and have an open-door policy where you can come in to our offices and get help from Day One," says Vegar Wiik, executive director of FAU's College of Business Executive Programs. "Your focus (should be) on studying and getting an education; everything else is taken care of by the staff. It's a one-stop shop."
3. Flexible scheduling. Students who worry about academics and life balance receive personalized attention where other colleges might only offer general guidelines or tips. "(We help) students work coursework into their schedules so they will not have to sacrifice between income and education," says Ken Johnson, associate dean of FAU's graduate business programs. "We don't want them to sacrifice, and they don't want to sacrifice." But flexibility doesn't come at the cost of quality: "FAU has made a strong commitment to not reducing the rigor or the content (of our programs)," he says.
4. Advanced technology. Grad schools like to pay a lot of lip service to technological savviness, but few give students the leg up that FAU does, especially online students who might feel remote in more ways than one. "We're using the lever that technology provides to broadcast our classes live, and we're shooting to provide the recorded content with a turnaround time of 15 minutes," Johnson says. "If you can watch Netflix or Hulu on a computer, you have access to education like never before." Not near your computer? "We take great pride in pointing out that you can (also) watch an entire lecture on an iPhone," he says.
5. Easy access to resources. Need a classroom unlocked for group work? Can do. Need the library staff to look out for important books? No problem. "Even what to eat was taken care of for us by the FAU team," Gence says. "The majority of the students in my class all had very demanding full-time jobs. Knowing we always had access to FAU resources and tools was extremely helpful."
6. The human touch. At other schools, students often share stories about the impersonal treatment they've experienced at the hands of the administration, but at FAU you'd be hard pressed to find such experiences. "(The staff) was willing to work with students suffering from true emergencies," Gence recalls. "Even if you just needed a small laugh during the day, the team was there to provide that. They're all very compassionate people and truly go above and beyond to make the experience great for all students."