Finance Research Seminar Series
The Finance Research Seminar Series brings finance experts and scholars from within FAU and around the World to share their expertise with FAU students, faculty, alumni and Boca Raton community. The speakers provide valuable new perspectives on cutting-edge research in finance that enrich the learning experience of students and inform faculty of new development in their fields of expertise. The Finance Department Research Seminar Series is free and open to the public, but space is limited. If you would like to attend or have ideas about prospective speakers, please contact Dr. Rebel A. Cole at coler@fau.edu for more information.
---
November 1, 2019, 12:30 p.m.
Dr. Gennaro Bernile, University of Miami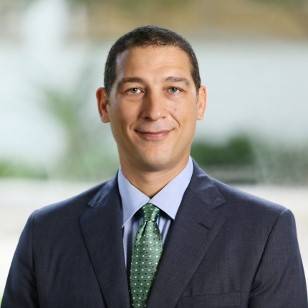 Prof. Bernile obtained a PhD in Finance from the University of Rochester in the Summer of 2006. Prior to re-joining University of Miami in January 2017, he worked at Lee Kong Chian School of Business at Singapore Management University since 2013. Prior to that, Professor Bernile served on the faculty of the University of Miami and worked at the U.S. Securities and Exchange Commission as a Visiting Scholar between 2008 and 2010, where he was engaged both in rule-making and enforcement activities. Aside for this period, he has worked on ad hoc consulting assignments for Forensic Economics Inc. since 2005.
Professor Bernile's teaching interests span all areas of Corporate Finance, Governance, and Control. His research interests include Corporate Valuation, Venture Capital, Mergers and Acquisitions, Securities Regulation and Corporate Fraud, Portfolio Choice and Institutional Investment, Capital Markets Segmentation, Behavioral Finance, and Network Economics. His research has been published in top tier Finance and Accounting journals, and received various awards.
Event Details:
Date: Friday, November 1, 2019
Time: 12:30 - 2:00 p.m.
Location: College of Business Room