How to set yourself up for MBA success
It takes passion, vision and courage to decide to head back to school and pursue a coveted MBA. But for adult students — particularly those who earned their undergrad degrees years ago — it also raises a host of concerns, such as "How difficult will the program be to finish?What exactly will the experience be like?" and "How can I prepare to take on an MBA curriculum?"
Those concerns are valid, especially at Florida Atlantic University, where the MBA courses are as rigorous as any you'd find at other top programs nationwide. Luckily, given the way students quickly form teams and help each other, plus all the assistance available from the faculty and staff, there's plenty of support from the moment you enroll. Here's a taste: FAU students, alums, faculty and administrators offer their top advice on things you can do now before you take the leap and enroll or before classes begin that can both ease your mind and pave a smooth path toward your MBA: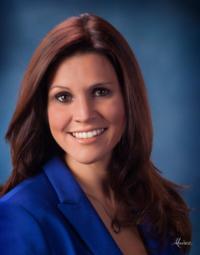 Find out who's who
"Anyone contemplating starting the program should go online and explore the faculty profiles," says Matt Pawlowski, who is currently enrolled in FAU's executive MBA program. "This will definitely help (you) understand the value of the program. While an MBA is definitely a lot of work, it helps having great instructors who encourage (you), provide incredible resources such as academic journals, and help out along the way to make sure the entire experience is worthwhile."
Take stock of yourself
Know going in that you'll do a healthy share of group work. The friendships formed during this part of the coursework are a highlight of the MBA program, according to FAU students, but it pays to be smart and intentional when choosing other students to work with on team projects. "Take a few minutes to really evaluate your own skill sets; think about your strengths and weaknesses," Hall says. "To be the most successful and learn the most during your time in the program, it's always best to have members with different skills."
Prepare to make some sacrifices
Even after reorganizing their lives, many MBA students quickly realize that more has got to give. "There may be some sacrifices you'll have to make, along with prioritizing and choosing certain events to attend and not to attend," Gence says. Students commonly find that evening study consumes several nights a week, and at times every weeknight.
Line up help
When it comes to preparing for the curriculum, FAU officials stress a crucial first step that no text will teach you. "Start planning how you will prioritize your current tasks and duties in life," says Megan Hall, assistant director of FAU College of Business Executive Programs. That means considering everything that takes up your time now: Your job, children, extended family and friends, pets, extracurricular activities, hobbies and more. "Start thinking how you'll need help," Hall says. "Speak to your family and friends to see how they can help you balance work, school and life until you have completed classes."
Begin planning your schedule now
"Start proactively budgeting time for studying, papers and group projects," says Kristin Gence, a 2014 graduate of FAU's EMBA program and an AVP of Operations at a South Florida health care company. "As an undergrad, I could get by with last-minute studying and staying up late. But as an adult with a job and family, it definitely did not work that way."
Embrace the possibilities
FAU's MBA program allows students to go anywhere their dreams will take them. You can travel overseas as part of your coursework or intern with a professional sports team, for example. So think about how you can get the most out of the experience — and apply what you'll be learning to your current job. For Pawlowski, getting to know and work with his professors "has a direct application to my working environment at Florida Power & Light." (He is a senior manager at the Boca Raton office.)
However you'll prepare before packing up the school supplies and buying textbooks, know that for all its academic demands, FAU's MBA program provides the flexibility and encouragement you need to find your vocational niche and answer your calling. "I have grown tremendously in just these past 11 months and I'm so grateful for the knowledge I have gained thus far," says Vivian Viteri, a current MBA student and director of human resources at The Total MD. "I'd advise new students to embrace every moment of it. Come in with an open mind and get excited!"