FAU Business Leader of the Year

honoring:
Our 2019 Receipient:
Rita & Rick Case
Rick Case Automotive Group

Started in 1991, the Florida Atlantic University (FAU) Business Leader of the Year award celebrates the extraordinary accomplishments of Florida leaders and their impact on the overall business environment. Honorees are selected for their excellence in leadership, vision, innovation, knowledge and experience, transparency and social responsibility.
---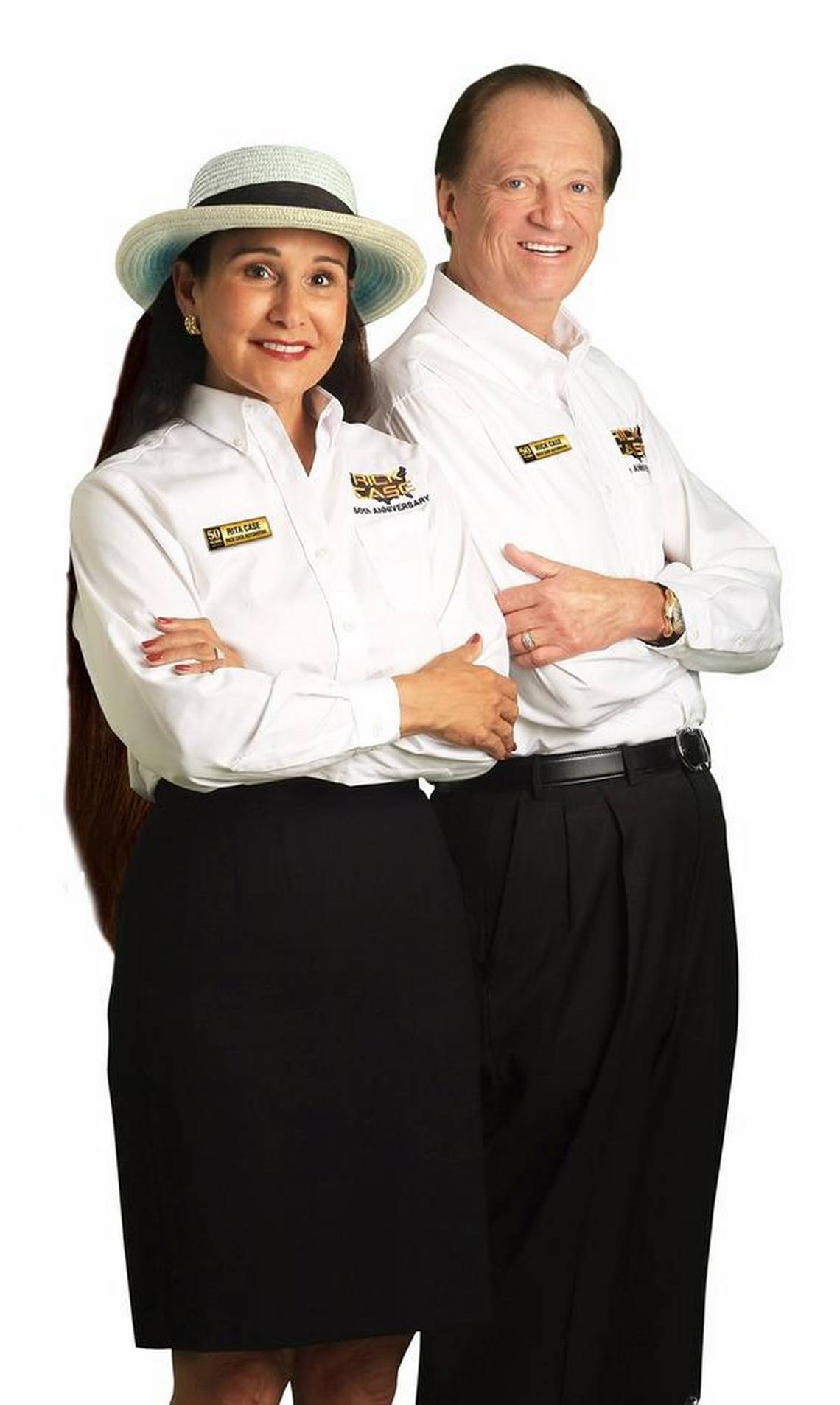 Rita & Rick Case
Rita and Rick Case have been partners in business, life and their humanitarian efforts since 1980. Rick started his automotive career selling cars from his parent's front yard in high school and he opened his first dealership in 1962. Rita was mentored in her parent's auto dealership and became general manager after college. Rick from Akron, Ohio and Rita from Northern California, they met at a Honda Automobile convention in 1977 and so their story begins.
Together they worked to build an automotive dealership group, that provides a customer and community friendly experience. All their 16 dealerships, located in Cleveland, Atlanta and South Florida, participate in the philosophy of giving back to the community and helping their customers do the same.
The Rick Case Automotive Group is celebrating its 58th year in business and produces over a billion dollars in annual sales, with over 1,200 associates. Recognized nationally, with numerous awards, as one of the top performing dealership groups. Rita and Rick are driven to be the best at everything they do. They hold national sales record for Honda and other brands, building the world's largest dealerships and challenging themselves to not only break sales records but charity fundraising records as well.
Their passion to support and improve their community since moving to South Florida in 1985 is recognized with their over $100 Million donated and raised by creating and leading fundraising events to benefit many organizations. Their own "Rick Case Bikes for Kids" program, started 38 years ago, has donated over 100,000 bicycles to children with a need during the holiday season. This is a community program where people bring bikes, they no longer want to Rick Case dealerships where they our donated to Boys & Girls Clubs, charities and churches who distribute them to children whose parents may not have been able to afford one.
Rita and Rick believe that education is the greatest gift you can give to someone of any age. They have been a leading supporter of the Broward County Boys & Girls Clubs since 1986, helping the clubs grow from 3 Boys Clubs to 12 Boys and Girls Clubs. They know this program will improve the education and future opportunities for these kids. Rita and Rick give 4-year scholarships to Nova Southeastern University to Broward County Boys and Girls Club alumni. They continue to support the development of more educational programs for adults as well.
Their two children, Ryan 38 and Raquel 35, are involved in the business and charitable efforts of their parents and it is their goal that the Rick Case Automotive Group continues for generations to be a leader in both automotive dealership success and outstanding community support.
---
We thank our sponsors for their continued support of the College of Business.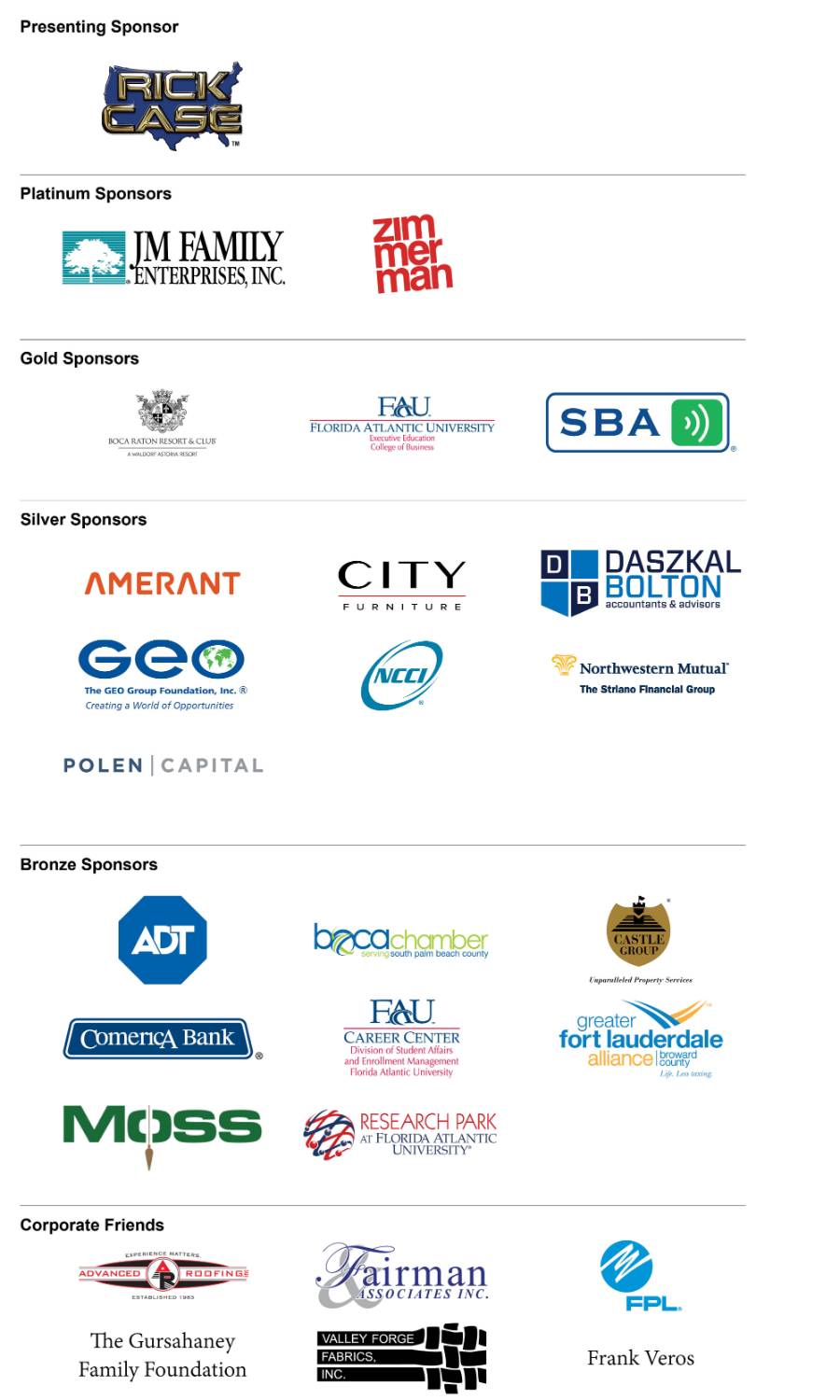 [Sponsorship list last updated on: January 16, 2020]