FAU Business Leader of the Year
This event will be held on Wednesday, January 30, 2019.
Boca Raton Resort & Club
501 East Camino Real, Boca Raton, Florida
Wednesday, January 30, 2019
7:00 a.m. networking following by breakfast and ceremony at 8:00 a.m.
announcing:
Fabiola Brumley, Palm Beach County, Market President
Bank of America

Started in 1991, the Florida Atlantic University (FAU) Business Leader of the Year award celebrates the extraordinary accomplishments of Florida leaders and their impact on the overall business environment. Honorees are selected for their excellence in leadership, vision, innovation, knowledge and experience, transparency and social responsibility.
---
Fabiola Brumley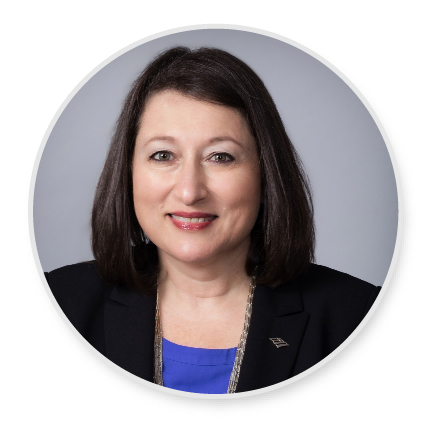 As Market President, Fabiola (Fab) Brumley serves as Bank of America's local enterprise leader in Palm Beach County. With a goal of delivering one company, she works across the region to connect Bank of America's business lines to deliver integrated financial services to individuals, families and businesses. She also leads Bank of America's corporate social responsibility work in the region, which leverages the unmatched capabilities of the company to help partners, people, communities and a broad client and customer base more effectively address a wide range of issues.
In addition to her Market President role, Fab is the Southeast Region Business Banking executive for Bank of America Merrill Lynch responsible for a seven-state region in the southeastern U.S. Business Banking serves small to mid-sized U.S. companies with $5 million to $50 million in annual revenues.
Since beginning her career in 1982, Fab has served in a variety of roles, including controller, chief financial officer, commercial lender, client manager, market manager and market executive. She has also held the position of Palm Beach County president since April of 2007.
Fab is a member of the executive committee and past chair of the Business Development Board of Palm Beach County, on the executive board of the Economic Council of Palm Beach County, on the Board of Directors of the United Way of Palm Beach County, on the Board and Executive Committee of the Florida Bankers Association, leads the BSA/AML committee for the FBA, has served as member and chair of the Governing Board of West Boca Raton Medical Center, served as a member and chair of the Board of the Palm Beach Black Business Investment Corporation and held board positions with the Executive Board of the Gulfstream Boy Scouts of America, the Chamber of Commerce of the Palm Beaches and the Greater Fort Lauderdale Chamber of Commerce. She is a member of Bank of America's Global Diversity & Inclusion Council, Women's Exchange, and is the co-executive sponsor of the Asian Leadership Network and former executive sponsor of the South Florida Chapter of LGBT. She has served as a Bank of America Global Ambassador for emerging women leaders in Brazil, a program in partnership with Vital Voices.
Fab has been heard on a variety of local and national radio stations discussing financial issues for entrepreneurs and women- owned businesses. Her prior awards include Palm Beach Atlantic University's companion medalist American Free Enterprise Award, Palm Beach County Business Development Board's Economic Development Leadership Award, South Florida Business Journal's Palm Beach County and South Florida's Ultimate CEO and Top 100 Power Leaders, Sun-Sentinel's Excalibur, and United Way Leadership Awards. She earned a bachelor's degree in accounting and an International MBA from Florida Atlantic University. She also holds a Six Sigma Green Belt certification.
---
We want to thank all our sponsors for their continued support of the FAU College of Business.