Phil Smith Fellows and Professors
The Phil Smith Center for Free Enterprise supports research that explores and highlights free market economic principles.
Phil Smith Fellows and Professors are FAU College of Business faculty members who conduct research, develop programs, and incorporate concepts in their classes based on the business philosophy and principles that guided Smith over his career:
Conduct yourself with integrity and honesty in your actions.
Treat your customers and employees with respect.
Engage in principled risk-taking.
Create value through mutually beneficial exchange with your customers and suppliers.
Be accountable as leaders in your business and in your community.


PHIL SMITH FELLOWS AND PROFESSORS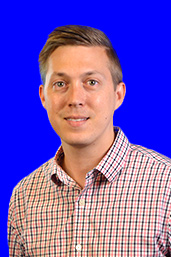 Christopher Boudreaux, Ph.D.
Associate Professor
Department of Economics
Dr. Christopher Boudreaux is an associate professor of economics. He received his Ph.D. and M.S. from Florida State University and his B.S. from Nicholls State University. His teaching and research interests include entrepreneurship, innovation, and the economic analysis of public policy issues.
Dr. Boudreaux has published his research in many of the leading economics and business journals including Entrepreneurship Theory and Practice, The Journal of Business Venturing, Research Policy, and Small Business Economics.
Sofia Johan, Ph.D.
Assistant Professor
Department of Finance
Dr. Sofia Johan, joins FAU as an experienced assistant professor. She earned her first degree in Law from the University of Liverpool and her LLM in International Economic Law from the University of Warwick, both in England. After working for several years in the financial markets, she returned to academia and earned her Ph.D. in Law and Economics from Tilburg University in The Netherlands.
Her areas of expertise and research interest include legal and ethical issues in financial markets, entrepreneurial finance, and regulation of financial markets around the world. Dr. Johan is the author of three books and more than 50 articles in refereed journals. Her research has appeared in such leading journals as Journal of Corporate Finance, Journal of Business Ethics, Journal of International Business Studies, Journal of Financial Economics, Journal of Banking and Finance and Oxford Review of Economics. She is an associate editor of the British Journal ofManagement and has been a visiting fellow at the University of New South Wales and the University of Cambridge. She is also a PADI licensed scuba diver.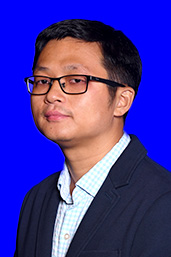 Mingxiang Li, Ph.D.
Associate Professor
Department of Management
Dr. Mingxiang Li is an associate professor of management. He received his Ph.D. from the University of Wisconsin-Madison. His research focuses primarily on exploring how diversity affects performance, innovation, and entrepreneurship. He also studies strategic leadership and research methods.
He has published on journals such as Academy of Management Journal, Human Resource Management, Organizational Research Methods, Organization Studies, Journal of Business Venturing, Journal of Management, Journal of Product Innovation Management, Journal of Retailing, Journal of Supply Chain Management, Journal of World Business, Review of Quantitative Finance and Accounting, The Leadership Quarterly. His research has won awards like 2020 International HRM Scholarly Research Award, Human Resource Division of the Academy of Management, 2018 Schulze Publication Award (Theory and Research), 2015 Emerald Citations of Excellence, 2011 and 2013 Sage Publications the Best Student Paper for the Research Methods Division off the Academy of Management. He is also a winner of 2018 Florida Atlantic University's Scholar of the Year (Assistant Professor level).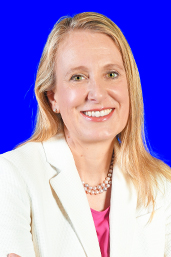 Siri Terjesen, Ph.D.
Professor and Associate Dean of Research and External Relations
Department of Management
Dr. Siri Terjesen is the Phil Smith Professor of Entrepreneurship. She joined FAU in 2019 from the Kogod School of Business at American University in Washington, D.C. Concurrently she is a Professor at the Norwegian School of Economics in Bergen, Norway.
She received her undergraduate education at the University of Richmond, her master's degree at the Norwegian School of Economics and Business Administration in Bergen, Norway as a Fulbright Scholar, and Ph.D. at Cranfield University in the UK. She was a post-doctoral fellow at the Queensland University of Technology in Brisbane, Australia.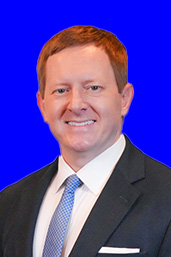 Will Luther, Ph.D.
Assistant Professor
Department of Economics
Dr. William J. Luther is an assistant professor of economics, director of the American Institute for Economic Research's Sound Money Project, and an adjunct scholar with the Cato Institute's Center for Monetary and Financial Alternatives. The Social Science Research Network currently ranks him in the top five percent of business authors.
He has published articles in leading scholarly journals, including Journal of Economic Behavior and Organization, Economic Inquiry, Public Choice, Journal of Institutional Economics, and Quarterly Review of Economics and Finance. His popular works have appeared in The Economist, Forbes, and U.S. News & World Report. He has been cited by major media outlets, including Fox Nation, NPR, TIME Magazine, VICE News, RT, and the Washington Examiner. Luther earned his master's and Ph.D. degrees in Economics at George Mason University and his BA in Economics at Capital University.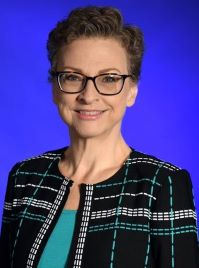 Cheryl Burke Jarvis, Ph.D.
Professor and Chair
Marketing Department
Dr. Cheryl Burke Jarvis is also a faculty member of the FAU Center for Services Marketing and Management, a Research Faculty Fellow, and member of the Executive Board of the Center for Services Leadership at Arizona State University. She earned bachelor's and master's degrees from Texas A&M University, and a master's degree and Ph.D. in marketing from Indiana University, in addition to having more than 10 years professional experience in advertising and marketing.
She previously served on the faculties at Indiana University, Arizona State University, and Southern Illinois University, where she also served as department chair and associate dean. Dr. Jarvis has chaired or served on 24 doctoral dissertation committees as well as mentoring numerous undergraduate and honors research theses. She was named an "Honors Disciplinary Faculty" at Arizona State University, earned the title of "Outstanding Graduate Instructor" in the SIU College of Business in 2017, and was recognized with a "Faculty Mentor Award of Excellence" from SIU in 2016 for her support of undergraduate research.