How to Know if an MBA Program will Give You The Best Experience
If it seems as if more of your peers are considering or pursuing an MBA, you're on to something. Nearly 192,000 people graduated with advanced business degrees during the 2011-12 academic year, according to U.S. Department of Education statistics. That accounts for 1 in 4 master's degrees — more than any other discipline — and also marks a 31 percent increase from 2005-06 stats.
But with the number of MBA students growing, is the personal experience that students once routinely enjoyed declining? Are lectures on crunching numbers becoming more paint-by-numbers affairs? Unfortunately, at many institutions, it's all too easy for candidates to feel like they are just another brick in a lecture hall wall.
But what exactly makes a degree program stand out as one tailored to help students and graduates not only look good on paper but also have a stellar and personalized education that translates well in the real world?
The leaders of Florida Atlantic University's College of Business ask that question often — and never stop pursuing relevant answers. For them, it always comes back to putting students and their needs first.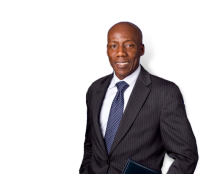 For example, the faculty at FAU clearly understands the main reason students enroll: to land a better, higher-paying job. "Whether we're teaching how to model companies, read balance sheets or look at how different areas of a company are connected, your education is very much geared toward employment," says Dr. Rainford Knight, who heads FAU's Financial Analyst Program. "That's my sole perspective."
That focus on jobs and building knowledge readily usable in the workplace has benefited Stephanie Grant, who will earn her Executive MBA in May 2016. Grant made the leap from public school teacher to the world of investment banking while still hitting the books.
"Dr. Knight brings in CEOs, CFOs and investment pros from so many firms, and they're looking for people," Grant says. "That's the most significant reason why I was able to make a career change."
Another part of FAU's strategy is creating experiences students can't get elsewhere, such as the MBA in Sport Management program, ranked No. 6 in the world by SportBusiness International. As part of their education, students must serve in an internship or full-time job in the field. In fact, on-campus students must stay employed or hold an internship throughout their studies.
Such a requirement is unique, and took a unique FAU leader to score that touchdown: Dr. Jim Riordan, a clinical assistant professor and director of the MBA in Sport Management program who has held positions with the Philadelphia Flyers and New York Mets.
Riordan's exactitude extends to his faculty. "The average level of experience is about 25 years, and they're all still in the industry," he says. "If they don't work what they teach during the day, they don't teach here at night."
Like FAU instructors, many MBA students also wear multiple hats. That's why paperwork is kept to a minimum and the staff handles many of the most time-consuming tasks.
"The FAU Executive MBA program is the only one in South Florida that understands that most MBA students have day jobs and families," says John Cowan, a graduate of the EMBA program who serves as director of operations at Aero Precision Repair & Overhaul in Deerfield Beach. "The Executive MBA Program office takes this into account and works every day to ensure that your time is spent on classwork and not dealing with university administration."
Whether obtaining key texts, assisting with registration or ensuring access to streamed class content, FAU is there for its students — and the rewards don't go unnoticed. "I believe I actually learned and retained more information in the FAU program because of the flexibility of the program schedule," Cowan says. "As a result, I'm receiving a higher return on my investment than I would have at a competing school."
Overall, three key characteristics highlight the FAU difference most: few or no barriers between the academic environment and the job marketplace, FAU's unique wealth of opportunities and the attitude of service that runs deep within FAU's administration. But that's only the tip of the iceberg.
"Seeing is believing," Cowan says. "Attend an MBA program open house on a class weekend. See the caliber of the facilities, look at the investment in technology in each classroom, listen to the professors and the program office staff, talk to the students, and feel the energy of everyone. If that doesn't convince you that FAU is the place to be, you're not ready for an MBA."