---
Global Trade in a Complex Geopolitical Landscape:
Navigating a Dynamic World
Thursday, May 11th, 2023

Supply chains are the engines of the global economy. Yet, daily, there are reports of political tensions escalating, balances of power shifting, and other difficulties that make the free flow of goods more and more challenging. Countries are engaging in trade wars whose continually escalating tactics cause price hikes and material shortages that force supply chains to operate under duress. These challenges threaten prosperity and freedom, often in the areas where it is least available. Furthermore, these issues are exacerbated given the stress that COVID-19 placed on the world's supply chains. So, how can firms remain competitive and navigate this dynamic and challenging environment?
Come to a special event sponsored by FAU Executive Education and the Masters of Science in Supply Chain Management program featuring a discussion between Peter Quinter, JD (Chair of the U.S. Customs and International Trade Law Group, Gunster), Alan Baer (President, OL-USA), Omaira Diaz (VP of Logistics, International Materials), moderated by Steven Carnovale, PhD (Professor of Supply Chain Management and Director of the Masters in Supply Chain Management program, FAU College of Business).
Key topics to include:
Geopolitical tensions, alliances, and shifting balances of power

Shifting sources of global supply

How to navigate the future of global trade
---
Meet the Industry Expert Panel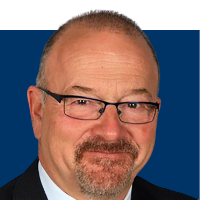 Alan Baer
President and CEO OL-USA
Alan is an accomplished business executive with over 40 years of experience in logistics. He leads one of the world's fastest growing NVOCCs, providing seamlessly integrated, door-to-door service for any type of cargo. OL clients benefit from the experience and network intelligence of a team of nearly 500 agents with local expertise in 140 countries.
---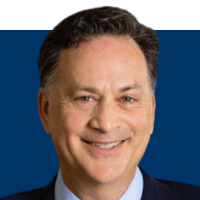 Peter Quinter, JD
Chair of the U.S. Customs and International Trade Law Group Gunster
Peter is a Shareholder and Chair of the U.S. Customs and International Trade Law Group at the law firm of Gunster, Yoakley & Stewart. Gunster is one of the largest law firms in Florida with 300 lawyers, and has an office here in Boca Raton. Peter represents importers, exporters, international freight forwarders, customs brokers, and air, land and ocean carriers for everything connected with U.S. Customs and Border Protection and other Federal law enforcement agencies.
He is originally from Wellesley, Massachusetts, graduated from Coral Springs High School, then Cornell University, and finally The American University's Washington College of Law. Upon graduation from law school, he was an attorney in the Office of Chief Counsel of U.S. Customs in Miami, Florida. In the 1990's, the focus of U.S. Customs concerned narco-trafficking and commercial fraud. His children would often ask him if he went to jail that day... to interview cooperating defendants.
Peter has appeared in the media numerous times, including live on CNBC regarding the legal delegation he lead to Havana, Cuba. He has traveled to 54 countries. Peter is Board Certified in International Law by the Florida Bar, ranked among the best international trade lawyers in the world according to the prestigious Global Chambers legal directory, and you can often find him preparing to run a marathon, competing in a triathlon, or biking on A1A. He is an avid backpacker, and spends a few weeks every year hiking the Appalachian Trail. His Trail name is 'Maverick'.
---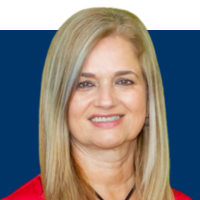 Omaira Diaz
VP of Operations International Materials LLC
Omaira is Vice President of Operations at International Materials, (IMI), where she provides strategic oversight for all aspects of trade management, trade analysis, and voyage optimization to ensure the smooth execution of the Company's trade deals. IMI, founded in 1987, is one of the world's leading independent bulk raw material trading companies with over $2 billion in revenue.
Omaira's functional logistics and supply chain experience spans over 20 years of strategic planning, contract negotiations, regulatory compliance, competitive intelligence, and process optimization assignments with companies in the mining sector.
Before joining IMI, Omaira held various positions of increasing responsibility with an Atlanta-based company engaged in marketing mineral resources. She served as their logistics director for 11 years, overseeing product deliveries in Asia and across the Americas and handling over 80 million dollars in sales. Earlier in her career, she was a Logistics Specialist and Contract Administrator for a large mining company in Colombia.
Omaira earned a Master in Management from Universidad de Cartagena, in Colombia (highest honors), and a Bachelor in Business Administration from Universidad del Norte in Barranquilla. She holds a Lean Six Sigma Certification in Logistics and Supply Chain Management from Saint Louis University, Atlanta, and completed Commercial Documentary Credit Operations coursework at The Business School of Ireland.
---
Meet the Moderator and Host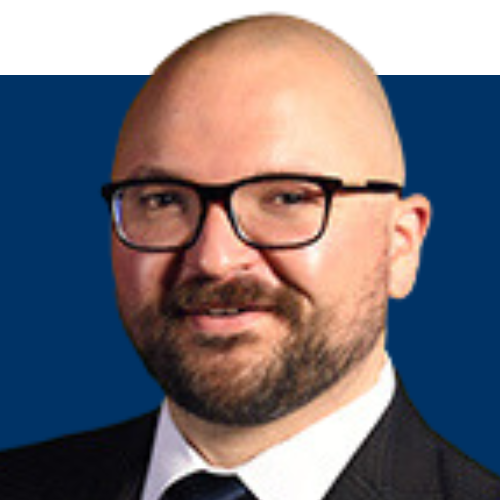 Steven Carnovale, PhD
Associate Professor of Supply Chain Management
Director of the Masters in Supply Chain Management program
College of Business, Florida Atlantic University
Dr. Carnovale is a supply chain strategist specializing in interfirm networks, risk management and global sourcing/production networks with a specific focus on equity-based partnerships. He is Co-Editor-in-Chief of the Journal of Purchasing and Supply Management, and an Associate Editor at the Journal of Supply Chain Management. His research has appeared in the Journal of Supply Chain Management, the Journal of Business Logistics, the Journal of Purchasing and Supply Management, the Journal of International Business Studies, the International Journal of Production Economics, the European Journal of Operational Research and Annals of Operations Research among others.
---
VIEW THE PANEL DISCUSSION
---
Featured Graduate Degree Program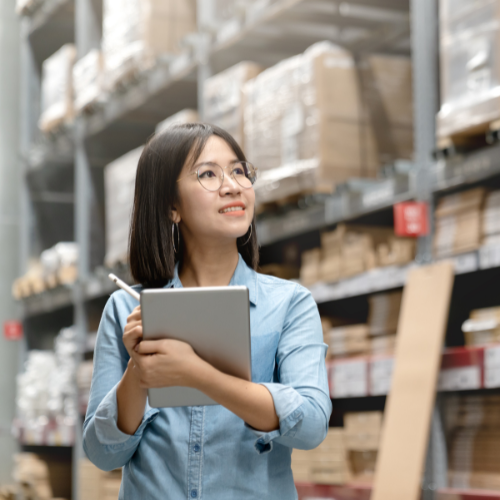 Professional Master's in Supply Chain Management
Available On Campus, Live Virtual, or Fully Online
The Professional Master of Science in Supply Chain Management (MSSCM) is a 30-credit program catered to working professional students. Supply Chains are essential for the trade, retail, manufacturing, and service industries and are expanding geographically and in scope. Continued globalization, advancements in digital technologies, and the more recent emphasis on Blockchain have resulted in an increased focus on supply chain and its risks.