FAU Ranks in Top 50 Programs for Entrepreneurs
MEDIA CONTACT: Jim Hellegaard
561-319-2233, jhellegaard@gmail.com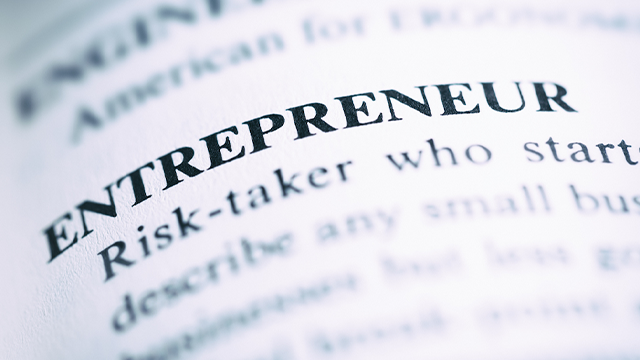 BOCA RATON, Fla. (November 18, 2019) – Florida Atlantic University has been recognized as one of the top programs for entrepreneurship studies, according to the latest rankings from The Princeton Review.
FAU ranked No. 39 among undergraduate programs in The Princeton Review's 14th annual survey. Based on data collected from more than 300 schools with offerings in entrepreneurship studies, The Princeton Review's ranking lists for 2020 name 50 undergraduate and 25 graduate schools as outstanding choices for students aspiring to become entrepreneurs.
"This is great recognition for our program, which features excellent instructors, many of whom are extensively published expert researchers in all aspects of entrepreneurship and many of whom have strong experience themselves as entrepreneurs," said Roland Kidwell, Ph.D., director of the Adams Center for Entrepreneurship and chair of the Department of Management Programs in FAU's College of Business. "Through our undergraduate program and the college's Adams Center for Entrepreneurship, we encourage and assist our students to refine their ideas for new ventures through the process of developing and testing a business model, writing a business plan, starting the business and seeking outside investment to grow the business."
In addition to entrepreneurship coursework, FAU offers boot camps to any FAU student, faculty or community entrepreneur, access to experienced mentors, business plan competitions, and engagements to assist local entrepreneurs and family firms with important projects. Integration with other university initiatives such as Tech Runway, the WAVE Competition, the Kenan Social Engagement Program and the Phil Smith Center for Free Enterprise combine to provide the necessary elements for a highly successful entrepreneurship program.
"A key platform of the university's strategic plan is entrepreneurship, so we strive to have every one of our students leave the university with a mindset for innovation, even if they don't plan to become entrepreneurs right away," said Daniel Gropper, Ph.D., dean of the College of Business. "We have more than a dozen research faculty who are thought leaders in this area, publishing books and papers in top academic journals to help us all better understand such issues as what economic policies best support small businesses and entrepreneurs, what financing options help make entrepreneurs most successful, what educational programs serve entrepreneurs best, and how can we help address the unique challenges family businesses and other entrepreneurs face."
The Princeton Review posted the full lists and methodology at www.princetonreview.com/entrepreneur, where they can be accessed for free with site registration. The Princeton Review tallied the 2020 lists based on its June–August 2019 survey of administrators at undergraduate and graduate schools offering entrepreneurship studies.
Entrepreneur, which announced the results of the annual survey in conjunction with The Princeton Review, has posted the full lists at www.entrepreneur.com/topcolleges. The magazine will also publish the lists and a feature on the rankings in its December issue available on newsstands Tuesday, Nov. 19.
"These schools have truly robust offerings in entrepreneurship studies," said Rob Franek, The Princeton Review's editor in chief. "Their faculties are outstanding. Their courses are rich with in-class and out-of-class experiential components, and the financial and networking support their students receive is extraordinary."
- FAU -
About Florida Atlantic University:
Florida Atlantic University, established in 1961, officially opened its doors in 1964 as the fifth public university in Florida. Today, the University, with an annual economic impact of $6.3 billion, serves more than 30,000 undergraduate and graduate students at sites throughout its six-county service region in southeast Florida. FAU's world-class teaching and research faculty serves students through 10 colleges: the Dorothy F. Schmidt College of Arts and Letters, the College of Business, the College for Design and Social Inquiry, the College of Education, the College of Engineering and Computer Science, the Graduate College, the Harriet L. Wilkes Honors College, the Charles E. Schmidt College of Medicine, the Christine E. Lynn College of Nursing and the Charles E. Schmidt College of Science. FAU is ranked as a High Research Activity institution by the Carnegie Foundation for the Advancement of Teaching. The University is placing special focus on the rapid development of critical areas that form the basis of its strategic plan: Healthy aging, biotech, coastal and marine issues, neuroscience, regenerative medicine, informatics, lifespan and the environment. These areas provide opportunities for faculty and students to build upon FAU's existing strengths in research and scholarship. For more information, visit www.fau.edu.