Meet The Judges
*BPC contestants should not contact judges, doing so may lead to disqualification from the BPC contest.
2018 JUDGES
Finalist Judges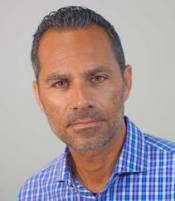 Chris Daniels
Chris is the Founder & CEO of Elevated (Candidate.Guru + Elevated Careers by
eHarmony), the first ever artificial intelligence-based all-in-one employee engagement, employment branding and job candidate matching platform. Prior to Candidate. Guru,Chris spent 4 years as a Partner with Acertitude (formerly Technology Executive Group), a New York-based leadership consulting and executive search firm. Chris brings more than 25 years' experience in human resources and customer experience technologies, enterprise software and big data & analytics. He applies in-depth knowledge of corporate strategy, emerging technologies and large-scale global business development to help clients understand the trends, competitive dynamics and market realities impacting their talent strategies.
Immediately prior to joining Acertitude, Chris was based in London as the VP, Financial Services Business Unit for NICE Systems (NASDAQ: NICE), a $1B enterprise software company headquartered in Tel Aviv, Israel. Chris had global P&L responsibility for the company's products and services sold into the financial services market.
Previously, Chris served as CEO at Nicom Technologies, Inc., a leading telephony VAR tha the exited to a $200M+ systems integrator. He also held several Vice President Positions with Avaya managing indirect channels and global accounts with revenue responsibility in excess of $250M. Chris serves on the Boards of several early-stage technology companies including Clarify (a Techstars company) based in Austin, TX as well as Candidate.Guru, a Florida-based talent acquisition technology start-up apart of Florida Atlantic University's (FAU) Tech Runway incubator program.
Soccer is Chris' life outside of work. It became a family passion when they lived in London. He and his wife Julia and their three kids like to watch it, play it and strategize about it. It's a minor obsession (5-6 days a week), not to speak of good exercise.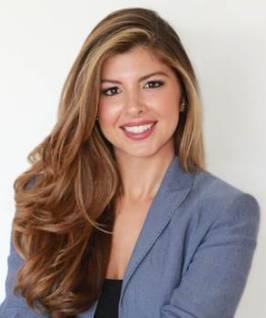 Chelsea Krost
Chelsea was the youngest radio producer and talk show host to create a program for Millennials by Millennials when she was just 16, back in 2008. Teen Talk Live was innovative, ahead of its time, and was the catalyst to her career.
In 2009, Chelsea adventured to Africa on a mission trip on behalf of feminine hygiene care, documented for a CBS docuseries; which lead to U by Kotex tapping her to be one of the first ever "Millennial Spokespeople." Chelsea helped develop the U by Kotex product, packaging, brand messaging and appeared in all the press and speaking events.
Today, Chelsea is one of America's leading Millennial influencers, Millennial marketing and brand strategists, a sought-after keynote speaker, media personality, #MillennialTalk chat host. Her passion for empowering the Millennial generation has shaped her brand and business. She has continued to evolve her business to provide unique services both in front and behind the scenes for Small Businesses, Start-ups, and Fortune 500 Companies like Intel, IBM, MasterCard, Kotex, vitaminwater, Cosmopolitan Magazine, and Capital One. At just 27 years old, Chelsea is an official LinkedIn Instructor, has been rated by LinkedIn as a top Millennial Marketer to follow, and was inducted into the Forbes Coaches Council.
For the past 10 years, Chelsea has been the go-to Millennial Expert for National TV shows like GMA, Today Show, CBS, FOX, CNN, MSNBC, Bloomberg, INC, and many others. Chelsea offers LIVE Coaching and DIY online Courses to Entrepreneurs and Businesses of all sizes. She specializes in those who are looking to gain a deeper understanding of the Millennial consumer mindset, personal branding, social media, influencer, and content marketing.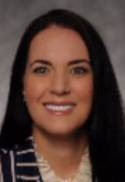 Karrie Prehm
Karrie C. Prehm is the founder and CEO of Global Regulation Advisers Corp (GRA), an asset management compliance consulting firm based in South Florida. Ms. Prehm has devoted two decades of her career to serving as a trusted adviser to senior executives in the Financial Services Industry worldwide. Ms. Prehm has partnered with over 150 buy-side asset management firms on strategic and tactical initiatives that include implementing Order Management and Compliance software systems, integrating third party market data, building startup Compliance Programs, leading cultural and operational transformations, and performing triage for banks and investment firms that struggle with regulatory fines and deteriorating investor trust. Since launching GRA in 2014, surveillance on more than $2 trillion of U.S. investor monies have been strengthened under the guidance and direction of Ms. Prehm.
Prior to establishing GRA in 2014, Ms. Prehm held senior positions at Charles River Development (CRD), a leading FinTech company, for 9 years where she designed the implementation strategy for the Charles River Data Service startup division, and successfully built the Compliance Consulting Service from inception. Before joining CRD, Ms. Prehm was a global manager at Franklin Templeton Investments where she gained in-depth expertise in Portfolio Accounting and Compliance Operations. She was selected to lead Franklin Templeton's key initiative to implement a 24/7 real-time automated trade surveillance process using Charles River's Portfolio and PreTrade Compliance System across 8 trade desks and 11 countries. Ms. Prehm began her career at Bank of America where she performed general ledger accounting, conducted research for subpoenas, and enforced Federal Reserve regulations on banking activity.
Ms. Prehm earned a B.S. in International Business and Trade, a minor in Economics, an Executive MBA from Florida Atlantic University, and a Women's Director Development Program Certificate from Northwestern University – Kellogg School of Management. Ms. Prehm is an ACAMS Certified Anti-Money Laundering Specialist (CAMS), an active member of the National Real Estate Association, and is involved with several charities through HandsOn Broward. She has been featured in U.S. News and World Report articles on consulting practices and business transformation. In 2017, Ms. Prehm was honored as FAU's Outstanding Young Alumni and was awarded the Stevie Silver Award for Female Executive of the Year.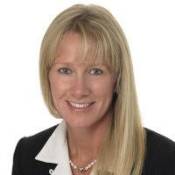 Jacqueline Reeves
Jacqueline Reeves is Managing Director of Bell Rock Capital, LLC. She heads the firm's research and portfolio strategy group. At Bell Rock, our 401(K) advisory services include the role of financial advisor on the company plan which provides proactive investment selection, monitoring and employee education. Ms. Reeves is a resource for national media, including CNBC, Bloomberg television and radio, The Wall Street Journal, Business Week and various other printed media. Our mission is to deliver returns consistent with client goals.
Prior to joining Bell Rock Capital, Ms. Reeves was Managing Director at Ryan Beck & Co., leading the financial institutions research effort. Prior to 2003, Ms. Reeves was Director of Research at Putnam Lovell NBF as well as a senior publishing analyst. Jackie reviewed all financial services sector research products, encouraged the development new ideas, and promoted interaction among the sectors covered. She managed planning, recruiting, budgeting and forecasting for the Research department and the Production area. She has also been an integral component of the highly regarded bank equity research team at Salomon Smith Barney (Citigroup), which received high rankings from Institutional Investor and Greenwich.
Jackie is a Board member of the Greater Boca Raton Chamber of Commerce, a 2013 DIAMOND Award recipient, a 2010 recipient of the Chairman's Award, and chaired the 2011 Leadership Boca class. Ms. Reeves received the Mirror Ball trophy in 2011, co-chaired the Boca Ballroom Battle in 2012 and received the Community Service Award in 2015 from the George Snow Scholarship Fund. Jackie was a Soroptimist Award recipient in 2013. Jackie remains very active in the community, volunteering with the Junior League, the Y, Florence Fuller Child Development Center and Leadership Palm Beach County. Jackie chaired the Woman Volunteer of the Year luncheon in 2010 for the Junior League of Boca Raton. She is a Past President of the Junior League of Boca Raton and the Endowment Fund.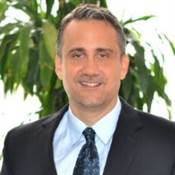 Jim Ryan
Jim Ryan is a 20+ year entrepreneur, investor and business leader developing world class marketing and channel strategies for many of the Global 500 with expertise in the fields of customer experience, research and technology solutions.
Founder and CEO of Talk2Rep. Talk2Rep is a 15+ year international business process outsourcer specializing in teleservices and live chat. With nearly 1000 employees servicing global brands, Talk2Rep is nationally recognized on the INC 5000 and was awarded the 8th fastest growth employer in the US in 2012. Today, Talk2Rep has several operations including a @Home work force with remote agents throughout the US and Nearshore Operations in the Dominican Republic.
Based upon the success of Talk2Rep, Jim started TechNearshore with the interest to disrupt the technology outsourcing model by simplifying tech outsourcing . Dealing with offshore software programmers is often a frustrating process interacting with India and foreign countries. TechNearshore acquired Enteractiva , forming a new paradigm in the market with highly educated, English speaking programmers less than 2 hours from Miami, Florida. TechNearshore is headquartered in the US with modern industrial facilities in Santo Domingo, D.R. giving US companies a reliable and transparent resource for software development.
Jim Ryan is a regular conference speaker and panelist having lectured at several universities including AIU, FAU and more on Entrepreneurship. Mr. Ryan is also a Co-founder of the Venture Mentoring Team, a not for profit 501(3)(c) Mentoring program fostering growth of early stage start-ups supported by a Multi-University and Accelerator eco-system..
Mr. Ryan advises several companies and has multiple investor positions from Start Ups to 25mm+ with active board member roles.
Jim also partners with Lighthouse agencies in a mission to greater employ those that are blind and sight challenged throughout the US.

Semi-Finalist Judges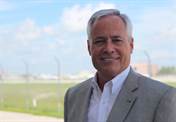 Terence Bentley
Throughout a twenty year career in acquisitions and divestitures, Terence Bentley has managed or closed over 40 transactions, ranging from VC investments to individual transactions up to $3 billion, for Automatic Data Processing, Lucent Technologies, Siemens USA and others. These transactions included applications services, network software, fiber optics, network equipment, LAN switching systems, semiconductors, aerospace components, and manufacturing technology. He has served as VP Marketing for a fiber optic LAN startup, and is currently involved in several emerging technology energy startups. Currently, he serves as a Mentor for StartupQuest, and has led teams to Business Plan wins in these events. He's considered hundreds of business plans during his career.
Bentley is active in the technology corporate development community, having co-founded the New Jersey chapter of the Association for Corporate Growth and served on the Boards of ACG's New York and New Jersey chapters. He has delivered seminars on Corporate Development to diverse audiences, including the MBA programs at NYU-Stern and Wharton. Terence has served on industry panels and participated in numerous speaking engagements. He has been published in Corporate Dealmaker and M&A magazine, and is a twenty-year member of the IEEE. In 1998, he became a co-founder, investor, and board member of Starlight Resources, a successful energy company sold in 2006 to a private equity investor.
Prior to entering corporate development, he developed a practical understanding of corporate operations as a product manager, delivering more than 30 products to market in local and wide area networks, and cable television network systems. Terence holds a MBA in strategy and finance from the Carroll School of Management at Boston College.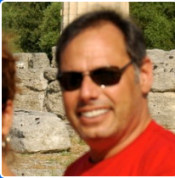 Devon Cohen
Mr. Cohen has extensive experience in leading accelerated organic growth, corporate acquisition and harvesting businesses for both VC and Fortune 50 companies, including Mercedes-Benz, Merrill Lynch, Ford, KPMG, and HSBC creating over $1 billion in shareholder value. Transitioning from Public Accounting Mr. Cohen's first company started with $500k of venture capital and sold to Mercedes-Benz for over $10 million four years later. Following successive growth within the Daimler organization Mr. Cohen grew to lead DaimlerChrysler's Western Finance operations, responsible for the profitability of a $15 billion commercial and consumer finance portfolio. After being recruited by the President of Ford as CEO of FordDirect he led the growth of Ford's Dealer Internet operation growing internet sales from 2% of Ford's sales to over 9%, beating plan 11 consecutive quarters. After moving to Florida Mr. Cohen created a company which raised $7 million of capital, acquired internet marketing companies until ultimately going public and selling to Yahoo for over $200 million. Since then Mr. Cohen has been working in industries as varied as Native American economic development to Commercial Aviation Repair for major Airlines. In addition, Mr. Cohen has been a Board member for Draper Fisher Jurvetson and August Capital Companies.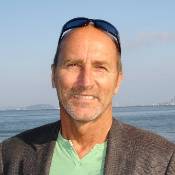 Barry Gottlieb
Coaching the Winner's Edge is a private consulting company offering counsel and guidance to both private individuals and corporations.
As a Partner and Vice President of Sales, Barry was responsible for training, hiring, program development, marketing, team building, budgeting and creating customer loyalty programs for Continental Farms. He led the sales team to meet or exceed targets through performance management, coaching, and ensuring the team had both the knowledge and capability to deliver exceptional performance. He ensured there was a comprehensive and effective succession management strategy in place for the sales team. He designed and executed an extensive sales training program. He consistently implemented new, innovative approaches to expand revenues. Result oriented - Solution oriented - Action oriented, Barry was responsible for twenty-two years of positive growth. He increased revenues to $75M annually.
Barry designed and executed an intensive training program that resulted in a dramatic turn around in a corporate culture for a 25+ year old, $50M company. They experienced their best year ever in business!
Barry implemented a complete training program for sales and sales management that was linked to corporate vision, values and strategic plan for a company that after fifteen years of positive growth, the company had leveled off at $29M in revenues for three consecutive years. Barry dramatically increased gross sales to $35.5M in fifteen months.
Barry forged a strategic relationship with the CEO of a $6M company that was experiencing a sharp decline in sales for the first time in their 8 year history.Barry designed and implemented training programs and business strategies that resulted in a 50% increase in revenues.
Specialties: Leadership, Building Winning Teams, Customer Satisfaction, Goal Setting, The Execution Gap, Sales and Sales Management, Keynote Speaker, Work/Life Balance, Culture Changer, Business Development, Mastermind Leader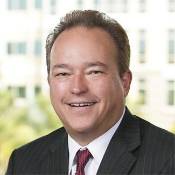 Tom Mersch
Tom Mersch is a Partner in the firm's Fort Lauderdale Office. Tom has extensive experience in providing advice and guidance on Business Transactions and Data Privacy and Security Matters. In addition, Tom plays a key role in the firm's marketing and business development efforts.
Tom has over 30 years of experience as an attorney, corporate counsel, entrepreneur and businessman in multiple sectors including information technology, e-Commerce, finance, travel and government.
Hired as the general counsel for a large internet retailer in need of restructure, Tom navigated their business both legally and operationally from near collapse to solid growth. In 2002 Tom founded and funded an online asset recovery services firm that he sold in 2008.
Tom has held influential legal leadership positions with a number of firms, formerly serving as attorney for the Delta Airlines Dream Vacations Program, General Counsel and Vice President of Business Development for UCS, Inc. (a software company that was eventually acquired by SunGard Data Systems) and as President and founder of an internet-based business services outsourcing company with over 300 employees worldwide. For the five years immediately prior to joining Kelley Kronenberg, Tom was General Counsel for Channel IQ a rapidly growing Chicago based "Big Data" software provider for over 300 of the Worlds' largest manufacturers. Tom was also the managing director of Channel IQ's Spanish subsidiary.
Tom is a licensed attorney in Florida and Mississippi, earning his JD from the University of Mississippi and his BA from Southern Methodist University.
Tom contributes his time and talents as a founding mentor to Florida Atlantic University's Tech Runway Accelerator and FAU's Adams Center for Entrepreneurship. He has advised start-ups and rapidly growing businesses including the past winner of both the FAU and Enterprise Florida Business Plan Competitions. Tom is also a judge for The Cade Innovation Prize competition.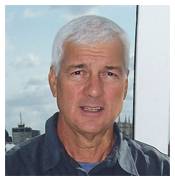 Bob Nelson
An investor, entrepreneur and executive with 40 years of business experience in the software development, financial and transportation industries;
Angel investments/advisory positions include OrthoCore, Talk2Rep, CallMiner, Shadows in Darkness, MCC, Inc. (Miles Consulting, HugeMagnet & PayPerCloud,) AutoFuse (acquired by ADP), Nexland (acquired by Symantec), Institutional Deposit Corp., EdVerify, Healthwise Travel, Fourbit and Depot86 (eBay's 10th largest seller);
Founding member of The New World Angels investment group and serves as a member of the Enterprise Florida SBIR/STTR Steering Committee and the Florida Atlantic University Technology Transfer Advisory Team and as one of the finalist judges for the 2011 Cade Prize.
Expert in business plan development and angel investing and its potential impact on your business.