Meet The Judges
*BPC contestants should not contact judges, doing so may lead to disqualification from the BPC contest.
2019 JUDGES
Finalist Judges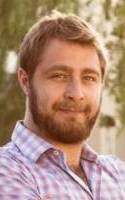 Jan Bednar
From humble beginnings growing up in the Czech Republic to inclusion in Forbes' vaunted 30 Under 30 list, Jan Bednar's entrepreneurial journey has been a dynamic one. By the age of seventeen, he moved to the United States to learn English and go to school in pursuit of the American dream. Jan became everybody's new best friend back home because he had access to American brands and products that didn't ship internationally. The demand for American brands was so high that Jan turned these favors into a profitable business, ultimately winning a pair of business plan awards while attending Florida Atlantic University. Following his graduation in 2014, Jan propelled his package forwarding business even further by going through Tech Runway's accelerator program. While attending Tech Runway and learning more about the antiquated shipping industry, Jan identified an opportunity to work directly with eCommerce companies and launched ShipMonk to focus on revolutionizing the order fulfillment industry. ShipMonk operates with one clear principle: leveraging technology to provide a one-stop-shop service for eCommerce companies. From inventory management to supply chain optimization, the end result of this tech revolution in order fulfillment is a cloud-controlled global supply chain for eCommerce businesses of all sizes. ShipMonk is projected to do $30 mil in sales in 2018. ShipMonk currently employs over 200 people between its Prague development office, Florida and California warehouses. Jan continues to work relentlessly on further enhancing its technology platform, integrating automation, and releasing ShipMonk's first SaaS product for eCommerce businesses who want to handle their fulfillment in-house.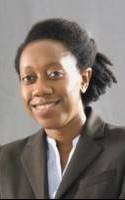 Terri Brown
Terri-Ann Brown currently serves as a mentor for the Venture Mentoring Team, a nonprofit educational 501(c)(3) dedicated to fostering the startup community by training and credentialing Mentors and then connecting them with the best and brightest entrepreneurs to help startups reach their full potential. In 2015 she helped to launch the South Florida chapter of the Founder Institute, a global accelerator program that prepares entrepreneurs from idea stage to launch. Terri previously co-founded a startup in the dental technology field and mentors in the Broward College Startup Now program.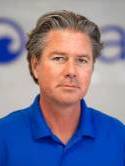 Tony Chvala
Growing up around the fresh waters of Lake Michigan, Tony has always had a passion for the environment. After 15 years of executive leadership in ecommerce, marketing, merchandising, private label, 3rd party marketplaces, and international expansion, he seized the opportunity get back to his roots and use his talents to support the ocean cleanup company 4ocean as its Chief Operating Officer. With Tony's guidance, the company is changing society's perception about single-use plastics, raising awareness about the impact of plastic in ocean, and shifting traditional manufacturing methods to more sustainable alternatives.
Tony's career as a global executive is peppered with some of the biggest names in ecommerce. He was instrumental in building Amazon's private label program, AmazonBasics, and Groupon's third pillar of business, Goods. He's driven revenue growth in multi-billion dollar P&L's for other Fortune 500 companies like GE and Sears. He's also led ecommerce transformations for private equity and venture capital exits with companies valued between $50MM and $100MM. Under his direction, the 4ocean team and business have grown over 5x in the last year.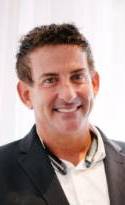 Tim S. Marshall
Author, entrepreneur, and speaker Tim S. Marshall (https://timsmarshall.com/) built a Florida-based tech start-up featured as one of Inc. Magazine's "Fastest Growing Companies in America" for 4 years in a row, experiencing record-breaking growth and "thriving through three of the toughest years, seen in the living memory of Corporate America." - Inc. magazine. Tim has consulted with Fortune 500 companies, CEOs, and professional athletes (he was the keynote speaker at the 2016 and 2017 NFL Jacksonville Jaguars Draft Days) and has appeared as a keynote speaker at universities and corporate seminars throughout Florida.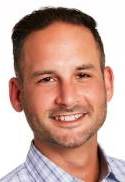 Tony Ramudo
As a founding partner of Urban Solar, Tony delivers a high level of business & construction expertise through his financial services and construction background. Growing up surrounded by architects, developers, and engineers, along with a Degree in Finance from FAU, shaped his ability to help build the solid foundation on which Urban Solar was born. His project management expertise, dedication to the customer experience and attention to detail challenge all departments of Urban Solar.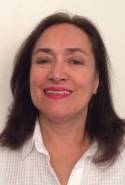 Amalia Santiago
Amalia Santiago comes from the U.S. Patent and Trademark Office where she has worked for the last 31 years in various technical and managerial roles, beginning as a patent examiner in the chemical engineering and sterilization arts. She subsequently served as Chief Administrator of the Board of Patent Appeals and Interferences, where she directed all administrative matters of the tribunal. As the Board became the Patent Trial and Appeal Board under the America Invents Act, she served as Chief of the newly created Data Analysis and Process Improvement Branch. She currently serves in a mentor and advisory role to the Branch as a patent administrator where she's engaged in quality, data, and process improvement projects. She also provided patent lectures at the agency's Patent Academy and to visiting foreign delegations. Amalia received a Bachelor of Chemical Engineering from the University of Puerto Rico at Mayaguez, she is an FAU MBA alum (1987), and received a Masters Certificate in Project Management from the George Washington University.

Semi-Finalist Judges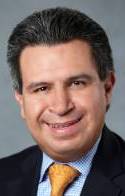 Cristian Nieto
Based in Cherry Bekaert's South Florida practice, Cris is a Partner in the Firm's Audit and Assurance practice. Experienced in working with domestic and international investment funds, Cris provides guidance to partnerships, privately held and publicly traded companies in the U.S. and abroad in the areas of auditing and assurance, and merger and acquisitions. His expertise includes preparation of financial statements in accordance with standards prescribed under U.S. GAAP, IFRS and the PCAOB. With over 20 years of public accounting and private business experience, Cris has supported companies in the real estate, construction (residential and commercial), franchise, hospitality, retail, investment funds, healthcare, manufacturing, distribution, professional services, insurance and technology industries. In addition to providing accounting, business, and tax consulting services, he has assisted companies in the development of strategic plans, corporate reorganizations, debt and equity financing, mergers and acquisitions, due diligence and litigation matters. Cris is a member of the Firm's South Florida THInc® practice—a specialized practice of dedicated experts serving innovative clients in the technology, health and industrial sectors. Prior to joining the Firm, Cris was a director at a South Florida-based professional services firm. He also held positions with regard to managing audits and consulting engagements at an international firm and various-sized regional firms.



2018 JUDGES
Finalist Judges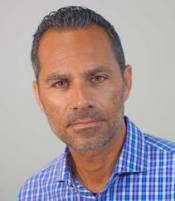 Chris Daniels
Chris is the Founder & CEO of Elevated (Candidate.Guru + Elevated Careers by eHarmony), the first ever artificial intelligence-based all-in-one employee engagement, employment branding and job candidate matching platform. Prior to Candidate. Guru,Chris spent 4 years as a Partner with Acertitude (formerly Technology Executive Group), a New York-based leadership consulting and executive search firm. Chris brings more than 25 years' experience in human resources and customer experience technologies, enterprise software and big data & analytics. He applies in-depth knowledge of corporate strategy, emerging technologies and large-scale global business development to help clients understand the trends, competitive dynamics and market realities impacting their talent strategies.
Immediately prior to joining Acertitude, Chris was based in London as the VP, Financial Services Business Unit for NICE Systems (NASDAQ: NICE), a $1B enterprise software company headquartered in Tel Aviv, Israel. Chris had global P&L responsibility for the company's products and services sold into the financial services market.
Previously, Chris served as CEO at Nicom Technologies, Inc., a leading telephony VAR tha the exited to a $200M+ systems integrator. He also held several Vice President Positions with Avaya managing indirect channels and global accounts withrevenue responsibility in excess of $250M. Chris serves on the Boards of several early-stage technology companies including Clarify (a Techstars company) based in Austin, TX as well as Candidate.Guru, a Florida-based talent acquisition technology start-up apart of Florida Atlantic University's (FAU) Tech Runway incubator program.
Soccer is Chris' life outside of work. It became a family passion when they lived in London. He and his wife Julia and their three kids like to watch it, play it and strategize about it. It's a minor obsession (5-6 days a week), not to speak of good exercise.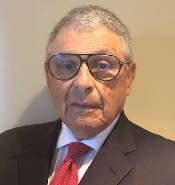 Martin Greenberg
Martin Greenberg, 2018 Platinum Sponsor of the FAU Business Plan Competition, is a native of Brooklyn and a graduate of Hofstra University where he majored in accounting. He has had a long and varied career. For 10 years, he worked with a family firm that imported rubber raincoats and sporting goods and then spent six years as a solo entrepreneur in which he underwrote deals on Wall Street and worked on corporate liquidations of overstocked merchandise.
Starting in the 1970s, he began trading silver and built a trading business called Sterling Commodities Corporation. The company buys and sells commodity contracts on a spot or future basis for its own account or for the accounts of others. Marty was elected chairman of the Commodity Exchange, Inc., in 1990. He also served as a governor on the New York Board of Trade from 2004-2007. Among his many affiliations and directorships, he has served for several years as a trustee at Hofstra University, Long Island's largest private college. He has served Hofstra as chair of the audit and athletics committees and vice chair of the endowment committee.
Marty lives in Boca Raton. He is married and has two children, four grandchildren and two great grandchildren. He describes his affinity for the student Business Plan Competition this way: "Anytime when college students are doing stuff outside the box and using their own devices to create rather than just ingest and regurgitate it's terrific."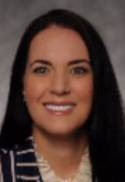 Karrie Prehm
Karrie C. Prehm is the founder and CEO of Global Regulation Advisers Corp (GRA), an asset management compliance consulting firm based in South Florida. Ms. Prehm has devoted two decades of her career to serving as a trusted adviser to senior executives in the Financial Services Industry worldwide. Ms. Prehm has partnered with over 150 buy-side asset management firms on strategic and tactical initiatives that include implementing Order Management and Compliance software systems, integrating third party market data, building startup Compliance Programs, leading cultural and operational transformations, and performing triage for banks and investment firms that struggle with regulatory fines and deteriorating investor trust. Since launching GRA in 2014, surveillance on more than $2 trillion of U.S. investor monies have been strengthened under the guidance and direction of Ms. Prehm.
Prior to establishing GRA in 2014, Ms. Prehm held senior positions at Charles River Development (CRD), a leading FinTech company, for 9 years where she designed the implementation strategy for the Charles River Data Service startup division, and successfully built the Compliance Consulting Service from inception. Before joining CRD, Ms. Prehm was a global manager at Franklin Templeton Investments where she gained in-depth expertise in Portfolio Accounting and Compliance Operations. She was selected to lead Franklin Templeton's key initiative to implement a 24/7 real-time automated trade surveillance process using Charles River's Portfolio and PreTrade Compliance System across 8 trade desks and 11 countries. Ms. Prehm began her career at Bank of America where she performed general ledger accounting, conducted research for subpoenas, and enforced Federal Reserve regulations on banking activity.
Ms. Prehm earned a B.S. in International Business and Trade, a minor in Economics, an Executive MBA from Florida Atlantic University, and a Women's Director Development Program Certificate from Northwestern University – Kellogg School of Management. Ms. Prehm is an ACAMS Certified Anti-Money Laundering Specialist (CAMS), an active member of the National Real Estate Association, and is involved with several charities through HandsOn Broward. She has been featured in U.S. News and World Report articles on consulting practices and business transformation. In 2017, Ms. Prehm was honored as FAU's Outstanding Young Alumni and was awarded the Stevie Silver Award for Female Executive of the Year.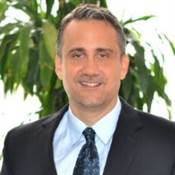 Jim Ryan
Jim Ryan is a 20+ year entrepreneur, investor and business leader developing world class marketing and channel strategies for many of the Global 500 with expertise in the fields of customer experience, research and technology solutions.
Founder and CEO of Talk2Rep. Talk2Rep is a 15+ year international business process outsourcer specializing in teleservices and live chat. With nearly 1000 employees servicing global brands, Talk2Rep is nationally recognized on the INC 5000 and was awarded the 8th fastest growth employer in the US in 2012. Today, Talk2Rep has several operations including a @Home work force with remote agents throughout the US and Nearshore Operations in the Dominican Republic.
Based upon the success of Talk2Rep, Jim started TechNearshore with the interest to disrupt the technology outsourcing model by simplifying tech outsourcing . Dealing with offshore software programmers is often a frustrating process interacting with India and foreign countries. TechNearshore acquired Enteractiva , forming a new paradigm in the market with highly educated, English speaking programmers less than 2 hours from Miami, Florida. TechNearshore is headquartered in the US with modern industrial facilities in Santo Domingo, D.R. giving US companies a reliable and transparent resource for software development.
Jim Ryan is a regular conference speaker and panelist having lectured at several universities including AIU, FAU and more on Entrepreneurship. Mr. Ryan is also a Co-founder of the Venture Mentoring Team, a not for profit 501(3)(c) Mentoring program fostering growth of early stage start-ups supported by a Multi-University and Accelerator eco-system..
Mr. Ryan advises several companies and has multiple investor positions from Start Ups to 25mm+ with active board member roles.
Jim also partners with Lighthouse agencies in a mission to greater employ those that are blind and sight challenged throughout the US.

Claudio Sorrentino
Entrepreneur, Investor, Mentor, and Executive with over 20 years of business experience in the retail, medical, hospitality, and marketing industries. Guest Speaker on entrepreneurship.

Claudio Sorrentino left the nation's largest MedSpa to found Body Details and become its Chairman and CEO. Claudio is a born entrepreneur and innovative thinker with broad-based expertise in operations, finance, marketing, leadership, and business development. He has a proven ability to quickly analyze key business drivers and develop strategies to grow the bottom-line. He has more than 21 years of leadership, marketing, sales and hospitality experience and 12 years of medical industry experience. Mr. Sorrentino graduated from Florida Atlantic University with a dual major Bachelor's degree. Body Details is currently the largest provider of cosmetic laser services in Southeast Florida.
Semi-Finalist Judges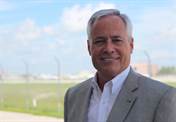 Terence Bentley
Throughout a twenty year career in acquisitions and divestitures, Terence Bentley has managed or closed over 40 transactions, ranging from VC investments to individual transactions up to $3 billion, for Automatic Data Processing, Lucent Technologies, Siemens USA and others. These transactions included applications services, network software, fiber optics, network equipment, LAN switching systems, semiconductors, aerospace components, and manufacturing technology. He has served as VP Marketing for a fiber optic LAN startup, and is currently involved in several emerging technology energy startups. Currently, he serves as a Mentor for StartupQuest, and has led teams to Business Plan wins in these events. He's considered hundreds of business plans during his career.
Bentley is active in the technology corporate development community, having co-founded the New Jersey chapter of the Association for Corporate Growth and served on the Boards of ACG's New York and New Jersey chapters. He has delivered seminars on Corporate Development to diverse audiences, including the MBA programs at NYU-Stern and Wharton. Terence has served on industry panels and participated in numerous speaking engagements. He has been published in Corporate Dealmaker and M&A magazine, and is a twenty-year member of the IEEE. In 1998, he became a co-founder, investor, and board member of Starlight Resources, a successful energy company sold in 2006 to a private equity investor.
Prior to entering corporate development, he developed a practical understanding of corporate operations as a product manager, delivering more than 30 products to market in local and wide area networks, and cable television network systems. Terence holds a MBA in strategy and finance from the Carroll School of Management at Boston College.

Ron Cocquyt
I am a Business Coach who offers programs and strategies to under-performing businesses, entrepreneurs, and inventors. As a former inventor/entrepreneur myself, I understand the difficulties and hurdles encountered as a small business developer. I assist my clients in preparing an Exit Strategy and the plans necessary to achieve their objectives.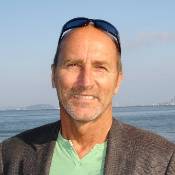 Barry Gottlieb
Coaching the Winner's Edge is a private consulting company offering counsel and guidance to both private individuals and corporations.
As a Partner and Vice President of Sales, Barry was responsible for training, hiring, program development, marketing, team building, budgeting and creating customer loyalty programs for Continental Farms. He led the sales team to meet or exceed targets through performance management, coaching, and ensuring the team had both the knowledge and capability to deliver exceptional performance. He ensured there was a comprehensive and effective succession management strategy in place for the sales team. He designed and executed an extensive sales training program. He consistently implemented new, innovative approaches to expand revenues. Result oriented - Solution oriented - Action oriented, Barry was responsible for twenty-two years of positive growth. He increased revenues to $75M annually.
Barry designed and executed an intensive training program that resulted in a dramatic turn around in a corporate culture for a 25+ year old, $50M company. They experienced their best year ever in business!
Barry implemented a complete training program for sales and sales management that was linked to corporate vision, values and strategic plan for a company that after fifteen years of positive growth, the company had leveled off at $29M in revenues for three consecutive years. Barry dramatically increased gross sales to $35.5M in fifteen months.
Barry forged a strategic relationship with the CEO of a $6M company that was experiencing a sharp decline in sales for the first time in their 8 year history.Barry designed and implemented training programs and business strategies that resulted in a 50% increase in revenues.
Specialties: Leadership, Building Winning Teams, Customer Satisfaction, Goal Setting, The Execution Gap, Sales and Sales Management, Keynote Speaker, Work/Life Balance, Culture Changer, Business Development, Mastermind Leader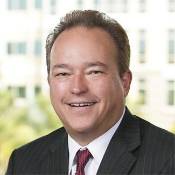 Tom Mersch
Tom Mersch is a Partner in the firm's Fort Lauderdale Office. Tom has extensive experience in providing advice and guidance on Business Transactions and Data Privacy and Security Matters. In addition, Tom plays a key role in the firm's marketing and business development efforts.
Tom has over 30 years of experience as an attorney, corporate counsel, entrepreneur and businessman in multiple sectors including information technology, e-Commerce, finance, travel and government.
Hired as the general counsel for a large internet retailer in need of restructure, Tom navigated their business both legally and operationally from near collapse to solid growth. In 2002 Tom founded and funded an online asset recovery services firm that he sold in 2008.
Tom has held influential legal leadership positions with a number of firms, formerly serving as attorney for the Delta Airlines Dream Vacations Program, General Counsel and Vice President of Business Development for UCS, Inc. (a software company that was eventually acquired by SunGard Data Systems) and as President and founder of an internet-based business services outsourcing company with over 300 employees worldwide. For the five years immediately prior to joining Kelley Kronenberg, Tom was General Counsel for Channel IQ a rapidly growing Chicago based "Big Data" software provider for over 300 of the Worlds' largest manufacturers. Tom was also the managing director of Channel IQ's Spanish subsidiary.
Tom is a licensed attorney in Florida and Mississippi, earning his JD from the University of Mississippi and his BA from Southern Methodist University.
Tom contributes his time and talents as a founding mentor to Florida Atlantic University's Tech Runway Accelerator and FAU's Adams Center for Entrepreneurship. He has advised start-ups and rapidly growing businesses including the past winner of both the FAU and Enterprise Florida Business Plan Competitions. Tom is also a judge for The Cade Innovation Prize competition.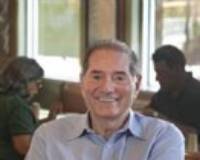 Alan Vituli
My business background, education and professional licenses includes the following: BBA, MBA from City University of New York, CPA, New York State
Partner Coopers & Lybrand (National Director of Mergers and Acquisitions, Regional Director of Real Estate, Advisor to Corporate Finance Departments of a Number of Prominent Investment Banking Firms.
Senior Managing Director Smith Barney Corporate Finance Department
Chief Executive Officer, Chairmen of Board Of; Carrols Restaurant Group*, Pollo Tropical*, Taco Cabana Restaurant Group*, Morgan Realty, Lionetti Fuel Oil, The Fitness Network. (* denotes publicly owned entities)
Director on Board Of A Number Of Public and Private Entities
I am a businessman with a strong affinity to help aspiring students develop the confidence and knowledge necessary to be more successful in either an entrepreneurial or professionally managed business environment.