FAU Business Plan Competition
The annual FAU Business Plan Competition is hosted by the College of Business, Adams Center for Entrepreneurship with support from local partners and sponsors. The competition encourages FAU students, faculty, staff and recent graduates to pitch their game-changing idea for a chance to fund their new ventures! Along with prize money, teams compete for legal and business services, space at FAU's Tech Runway and the opportunity to present their business plan to local angel, venture capital groups and more. Competitors have the opportunity to meet and network with successful entrepreneurs. Resources are provided to aid students in the creation and implementation of their businesses. Students will gain valuable skills and experiences to be successful.
The competition will be held on Friday, April 20, 2018 (9 am - 2 pm).
Free and open to the public! Watch the 5 final teams compete to win prizes! Lunch will be served.
Keynote speaker: Kunal Mehta
Kunal is a New York City based venture capitalist, author and former entrepreneur who documents the stories of the bold risk-takers that change the world through technology and social impact. Learn more at: http://www.disruptorsbook.com/
Florida Atlantic University will be raffling 50 signed copies of Kunal's book at the compeition .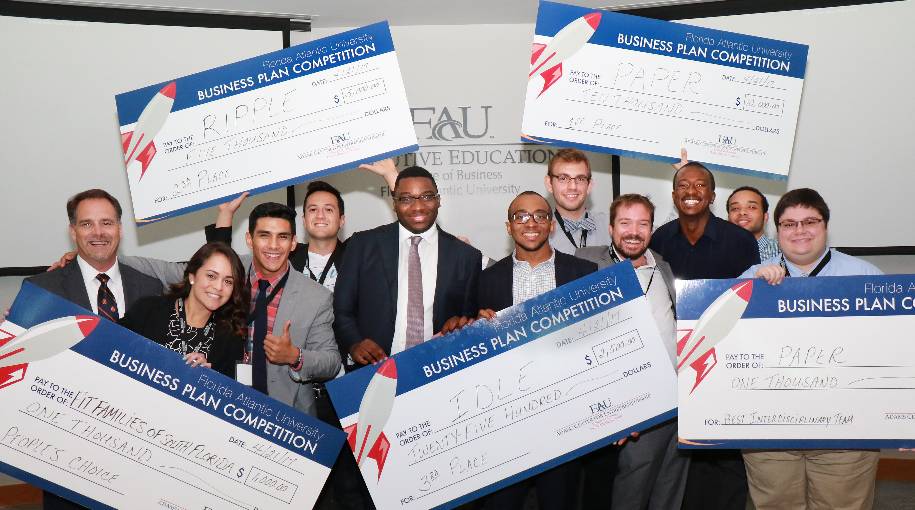 Prizes*: 1st $10,000 / 2nd $5,000 / 3rd $2,500
Best interdisciplinary team $1,000
People's Choice $1,000
*seed capital to fund your startup
Contact Us
Adams Center for Entrepreneurship
561-297-3654