FAU Again Rates Among Nation's Best Programs for Entrepreneur Studies
MEDIA CONTACT: Paul Owers, 561-221-4090, powers@fau.edu
---
BOCA RATON, Fla. (Nov. 17, 2020) – Florida Atlantic University's College of Business improved its standing among top programs for entrepreneurship studies, according to the latest rankings from The Princeton Review.
FAU jumped two spots to No. 37 among undergraduate programs and came in at No. 41 among the first-ever rankings of the top 50 graduate programs. FAU is the only member of Florida's State University System to make both lists.
The Princeton Review's rankings for 2021, based on data collected from more than 300 schools, identify the top programs for students seeking to become entrepreneurs.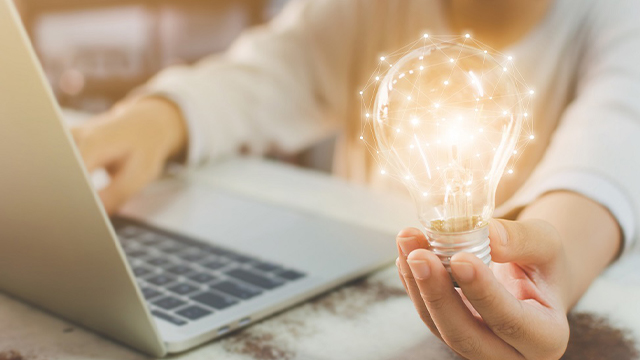 FAU's academic programs in entrepreneurship and the staff at the Adams Center for Entrepreneurship teach students how to acquire an entrepreneurial mindset and turn their dreams for new business ventures into reality. Students learn to develop and test business models, write business plans, start businesses and seek outside investment to grow them.
"It's a great honor to be recognized again for excellence in entrepreneurship," said Roland Kidwell, Ph.D., director of the Adams Center and chair of the Department of Management Programs in FAU's College of Business. "We are pleased that both our undergraduate and graduate programs were ranked this year. FAU has committed to building a strong entrepreneurship program, and we are happy that our achievements continue to build."
In addition to its entrepreneurship coursework, FAU offers boot camps to any FAU student, faculty or community entrepreneur, access to experienced mentors, business plan competitions and engagements to assist local entrepreneurs and family firms with projects. Integration with other university initiatives such as Tech Runway, the WAVE Competition, the Kenan Social Engagement Program and the Phil Smith Center for Free Enterprise combine to provide the necessary elements for a highly successful entrepreneurship program.
"Entrepreneurship is the driving force in the great American free enterprise system," said Daniel Gropper, Ph.D., dean of the FAU College of Business. "We are proud to be helping create opportunities in this area for our students and bringing FAU into the national rankings. Our faculty include a mix of outstanding experienced entrepreneurs as well as research scholars who study everything from finance to operations to strategy and to optimal government policy. South Florida is an increasingly prominent area for entrepreneurial activity, and we are glad to work with Tech Runway and FAU Wave to support our small businesses and entrepreneurs."
The Princeton Review posted the full lists and methodology at www.princetonreview.com/entrepreneur, where they can be accessed for free with site registration. The Princeton Review compiled the 2021 lists based on a summer 2020 survey.
Entrepreneur magazine, which announced the results of the annual survey in conjunction with The Princeton Review, will publish the rankings in its December issue, which is available Dec. 1.
"The schools that made our ranking lists for 2021 all offer exceptional entrepreneurship programs," said Rob Franek, The Princeton Review's editor in chief. "Their faculties are outstanding. Their courses have robust experiential components, and their students receive outstanding mentoring and networking support. We strongly recommend these fine schools to anyone considering a college major or graduate degree in this burgeoning field."
-FAU-