Junior Advisory
Junior Advisory Board - College of Business
Chairman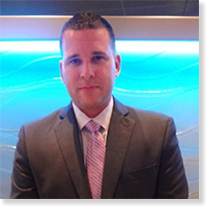 Richard Hess '07
Boca Raton Resort & Club
Director of Rooms
Richard graduated from Florida Atlantic University's College of Business in 2007. He was one of the first graduates from the Hospitality Program at FAU. Upon graduation Richard attained a position within Avis-Budget Group and had a great foundation of knowledge which would prepare him for future opportunities. In 2009, Richard joined Hilton Worldwide with the Hilton Fort Lauderdale Beach Resort, as an Assistant Director of Housekeeping. He subsequently attained a promotion to Assistant Director of Front Office and then moved on to a position as Food & Beverage Manager. In 2013, Richard briefly joined the Marriott brand to open a new hotel project for them and after five months was recruited to the stunning Boca Raton Resort & Club to lead their Front Office & Operations team. Richard has worked at the Boca Resort since 2013 and has found it to be an exceptionally rewarding experience. He has the recurring opportunity to recruit and mentor future talent and directly impact guest experiences to create memorable lifetime encounters. Richard is excited about the opportunity to join the FAU Junior Advisory Board and have the chance to provide a positive impact on the university that has helped him attain such great career opportunities.
Favorite memory from FAU: "Attending the Meetings & Events class where I met my wife and having the opportunity to plan and attend some awesome events such as Gilda Radner Casino Night to benefit Gilda's Club in South Florida"

---
Advisory Board Members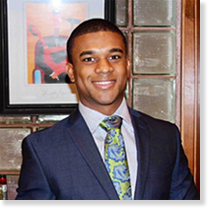 Alan Forbes '13
MSi Consulting
Corporate Recruiter
Alan grew up in Orlando as a very talented swimmer and swam competitively at the high school, college, and club/ national level. He made the move to South Florida to attend FAU, where he made his athletic mark becoming one of the Men's Swimming/Dive team captains in his junior and senior year. He studied business at FAU where he received his degree in marketing and graduated as a Student Athlete.

Alan is a Full Desk Corporate Recruiter for MSi Consulting, an Executive Search firm based in South Florida. The company has strong roots in South Florida and has been in business for 19 years. MSi recruits/staffs for all corporate back office level positions (anything from a Receptionist up to the C-Level Executives and all that falls in between) at a permanent as well as temporary capacity. They service all types of industries in South Florida. Due to their long-standing tenure their approach is relationship based.
Alan's area of expertise is in all facets of Recruiting and the hiring process. He knows the current hiring trends as well as what the South Florida job market looks like. He can also advise in areas such as Resume Writing, Interviewing, Sourcing Job Opportunities, Sourcing quality candidates, etc.
Favorite memory from FAU: "I remember always forgetting my iClicker in my car the days we actually used them"
Student Clubs/Organizations: FAU Student Athlete
---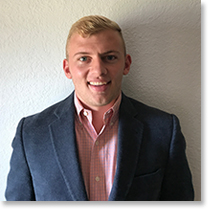 Chad Capraro '17
Rubin Wealth Advisors
Client Relationship Manager
Chad grew up in New Jersey and is a 2017 graduate of Florida Atlantic University. He graduated with Bachelor of Science degrees in Finance and Management Information Systems along with a minor in Economics.
During his time at FAU, Chad was very involved in Student Government (COSO) where he held the position of Assistant Director of Finance. This position allowed him to hone his finance, budgeting, interpersonal and team-working skills while interacting with fellow students and helping them create new clubs.
Chad was actively involved in Greek Life as a member of Delta Tau Delta Fraternity. While in Greek Life he held many positions including that of Executive Board Member and Secretary for Delta Tau Delta. He was the Vice President of Recruitment for the Interfraternity Council and the Director for Greek Week in 2017. As a result of his contributions, Chad was inducted into the Greek Life Hall of Fame. Chad also was instrumental in reestablishing The American Marketing Association Club at FAU. Chad was also a member of Sigma Alpha Pi Society of Leadership and Success.
Currently, Chad works as the Client Relationship Manager at Rubin Wealth Advisors and is an active member of the Boca Chamber of Commerce. His position at Rubin Wealth Advisors involves working closely with clients and the RWA team. Chad is currently fulfilling the licensing requirements to become a Certified Financial Advisor and is specializing in financial planning for millennials.
Favorite memory from FAU: "Getting involved in extracurricular activities the first semester I transferred to FAU. By getting involved early and staying involved, I had the opportunity to run for and hold leadership positions in the Greek Life community and in Student Government"
---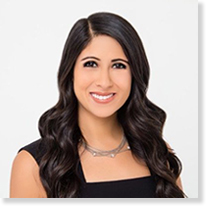 Jena LaMendola '14
ESPN
Events Coordinator
Jena graduated from Florida Atlantic University's College of Business in 2014 with an MBA in Sport Management. She attended Florida State University for her undergraduate degree. While at FSU, Jena started her career in the sports industry as a corporate sales intern for IMG College. Following graduation, she was accepted into FAU's nationally ranked MBA-Sport Management program. In her first semester, she held positions as a game day staff assistant for the Miami Dolphins and marketing and event operations intern for the Palm Beach County Sports Commission. By the end of the semester, Jena was offered a position as a sports information assistant at FAU's athletics department. She served as the primary media contact for men's soccer, men's and women's swimming and diving, men's and women's golf and men's and women's cross country and track for nearly two years. While working at FAU, Jena made sure to gain experience from large scale sporting events. She worked with the media relations department at the 2014 Beef 'O' Brady's St. Petersburg bowl and the 2014 BCS National Championship. Jena wrapped up her position with athletics in June 2014 and was hired by ESPN that same month as the events coordinator for the Boca Raton Bowl, which ESPN owns and operates. Jena manages the bowl game's events, ticket sales, and budget, while also working closely with the game's sales staff on corporate sponsor activation. In 2017, Jena was added to the staff for ESPN's AdvoCare Invitational, one of the company's many collegiate basketball tournaments, while still fulfilling her responsibilities for the Boca Raton Bowl.
In her free time, Jena is highly involved in the local community. In addition to FAU's College of Business Junior Advisory Board, she is the 2017-18 public relations chair for the Junior League of Boca Raton, serves on the Junior League of Boca's Woman Volunteer of the Year Committee and holds positions on the Florence Fuller Child Development Center's Advisory Board and Young Professionals Group and the Palm Beach County Sports Commission's Hall of Fame Committee.
Favorite memory from FAU: "I loved the Executive Forum Class. The MBA-Sport Management program director arranged for the President and CEO of the Florida Panthers to speak. We all left the class feeling like we needed to really step-up our game to reach his level of success."
---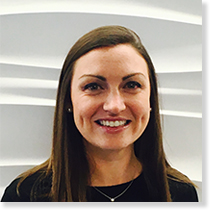 Rachael Ponzan '09
Cendyn
Director of Key Accounts
Originally from Louisville, Kentucky, Rachael moved to South Florida to study Hospitality & Tourism Management at FAU in 2006. During her last year at FAU she began working at the Boca Raton Resort & Club where she stayed for almost four years working in Activities & Events and transitioning to Food & Beverage. From there, Rachael decided to follow her passion for marketing. She began working at Cendyn, on the digital advertising team, working directly with Resorts, Hotels & Casinos. Starting in an entry level position, she has now grown into the Director of Key Accounts, overseeing the Accounts Team on all Digital Marketing clients supporting in building out, executing, and growing their online marketing strategies. When not playing with her rescue pup, Wrigley, Rachael enjoys volunteering with the Junior League of Boca Raton, running, and going to the beach with her husband, Eric.
---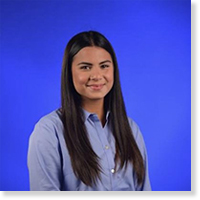 Sharene Abouhana '16
Slavic 401K
New Plans Specialist
Sharene grew up in South Florida with her family. Coming from a multi-heritage background, her father being Palestinian and her mom American with European descent she has appreciated South Florida's diversity. Sharene knew she wanted to go to college in Florida and as a straight A student she had her choice of colleges. After deciding on Florida Atlantic University, she showed great interest in her management and finance classes and without hesitation declared her Finance major, picking up a management minor as well. Sharene proved to excel at FAU's College of Business and was awarded the Business Leader of the Year scholarship in recognition of her academic excellence and community service. She graduated in the top 10% of her graduating class in 2016 with a B.B.A. in Finance & Management and most recently graduated with her M.B.A.
While she was going to school she worked as a Financial Representative Intern at Northwestern Mutual - The Striano Financial Group where she consulted with clients on their financial futures including annuities and variable contracts. At the start of her M.B.A. program she took on a Graduate Assistant position as FAU in the College of Business as the Internship Consultant. Sharene met with students to discuss their internship needs, reviewed resumes and cover letters, and prepared students for their interviews in the business community.
Most recently, Sharene has joined the team at Slavic 401K where she works as a New Plans Specialist. Sharene assists in setting up retirement plans and packages for small businesses in the area and abroad. She has quickly proven herself to be a valuable member of their team and was recently promoted.
In her spare time, Sharene is an active member of Inspire 2 Lead, an organization that empowers young people intellectually, physically, spiritually and socially for success by developing leadership, entrepreneurial and community service skills. She is also a member of Toastmasters where she is improving her public speaking and communication skills. Sharene enjoys travelling to new places and hopes to one day own her own business. Philanthropy is important to her and she hopes to focus on empowering young women and supporting their dreams. She is delighted to be a new member of the College of Business Junior Executive Board.
Favorite memory from FAU: "As a Supplemental Instructor for the CLASS office, I truly enjoyed helping students at FAU tackle difficult classes. In particular I liked the Up Owl Night finals session where final reviews were offered for students with a late night breakfast. I'm a huge advocate for taking advantage of FAU's resources and love to share with anyone I meet all the great things FAU has to offer to make sure students are happy and successful"
---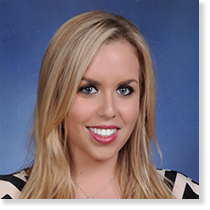 Samantha Rosen '16
Wellington Regional Medical Center
Physician Relations Manager
Samantha Rosen is a Physician Relations Manager at Wellington Regional Medical who is responsible for strategically planning and implementing outreach efforts focusing on physicians, community groups and EMS personnel. Samantha fosters professional relationships with healthcare providers to facilitate patient access to hospital services. In her previous role, she served as a Physician Relations Manager at West Boca Medical Center.
Prior to joining West Boca Medical Center, Samantha was the Marketing Specialist at sister hospital, Delray Medical Center, where she led several initiatives to support the internal and external marketing communications for the hospital. While working at Delray Medical Center, she was honored with the Most Valuable Player (MVP) award for her tremendous efforts to grow hospital service lines.
Samantha earned her Master of Health Administration from Florida Atlantic University and a Bachelor of Science in Health Administration from the University of Central Florida.