Program Information
Minor and Certificate Programs in Information Security
Information security is an essential element in social, political and economic arenas. Our Information Security programs and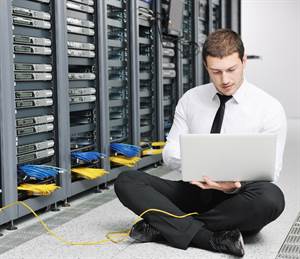 course work train students on cutting edge technology used in this growing field. We have a fully equipped Information Security and Computer Forensics Lab where we offer students hands-on training in key software tools and strategies.
The Information Security Minor is offered to degree-seeking students in the College of Business and FAU. For the minor, 9 of the 12 credits must be earned from FAU.
The Information Security Certificate is available to business professionals and to students who have already completed their undergraduate degrees in business or other areas.
Students cannot obtain both a certificate and a minor. To complete the minor/certificate requirement, four courses are required. Both programs require 12 credits each, with minimum grades of "C" required in all courses for the minor and certificate. For nonbusiness majors, waiver of related prerequisites will be made on a case-by-case basis. Business Data Communications ISM 4220 can be waived if similar course has been taken in the student's coursework. For more information about the four required courses, pleas refer to the brief course descriptions here.