The Real Story of the Bull and Bear Markets: What does it mean for 2022?
Macro Class:
A special event sponsored by the Madden Center for Value Creation at FAU with Professor Joel Litman.
FAU welcomes Professor Joel Litman, CEO of Valens Research and Chief Investment Strategist of Altimetry Financial, as he will be live-streamed in Professor Sofia Johan's Advanced Corporate Finance class.
April 26, 2022, at 7 pm ET
Class Description:
As one of the great investors of the 20th Century, Sir John Templeton said:
"The four most expensive words in the English language are, 'This time it's different.'"
What are the origins, patterns, and indicators of major bull and bear markets, since the earliest recorded history?
After nearly three decades of research, Prof. Litman summarizes these in the Market Phase Cycle. Over many years, and at incredibly important junctions of time, this powerful framework has provided market insights that investors have called invaluable and with a predictiveness described as "uncanny."
These have included a "canary in the coal mine" bear market call in early 2008 based on highly sophisticated credit analytics - long before the stock market bottom in 2009.
Meanwhile, the framework's well-publicized bull thesis from 2013 through 2019 kept investors fully loaded in equities during one of the great bull markets of history.
And at the height of the pandemic-related market collapse in March, April, May, and June of 2020, Prof Litman's clients repeatedly heard pound-the-table evidence for buying into the market bottom and staying long throughout the rest of 2020 and all of 2021.
What do the formidable signals of the Market Phase Cycle say right now, with the major geopolitical conflicts, massive government debt, inflation, and rising interest rates? Attendees will find a perspective that the mainstream financial media have completely missed.
Professor Litman's research is utilized by all of the Top 10 largest investment managers in the world, 230+ of the largest 300 global managers, and more than 40,000 individual and firm subscribers.
In this special event for Florida Atlantic University students, alumni, and the greater FAU community, Professor Litman will present extremely practical economic analysis and how it helps some of the greatest investors and leadership teams to recognize, analyze, and take advantage of bull and bear markets.
Click here to register for this exciting program brought to FAU through the Madden Center for Value Creation.
Professor Litman's Bio: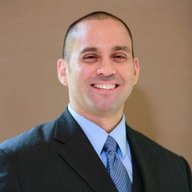 Professor Joel Litman is Chairman and CEO of Valens Research and the Founder and Chief Investment Strategist of Altimetry Financial.
Prof. Litman has lectured and advised at top programs like Harvard Business School and London Business School, for the US government, including the Pentagon and US Marine Corps War College, for CFA Societies and investment teams from New York to Istanbul to Tokyo, and for leadership of the world's largest firms such as PwC and Credit Suisse.
Professor Litman has been interviewed on CNBC, quoted in the Wall Street Journal's Barron's Magazine and Institutional Investor, and is a regular author in Forbes. He published "Give My Regrets to Wall Street" in Harvard Business Review. Litman co-authored the highly-acclaimed book, "DRIVEN: Business Strategy, Human Actions, and the Creation of Wealth."
As Chairman of the UAFRS Council, Litman has spearheaded the global use of Uniform Accounting for investment decisions and strategic business analysis.
Professor Joel Litman is a member of the CFA Institute, the global association for investment professionals, and the Association of Certified Fraud Examiners. He is a CPA (Certified Public Accountant), received a B.S. in Accounting from DePaul University, and an MBA/MM from the Kellogg Graduate School of Management at Northwestern University.