2013 FAP Class
The members of the 2013 Financial Analyst Program were selected from hundreds of applicants - to now learn the finer details of being a Financial Analyst.
Roxana Alexandru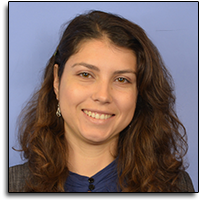 Born in Romania, and raised in Canada, Roxana came to Florida at a young age to pursue a career in tennis. After playing professional tennis for three years, she received a tennis scholarship at Lynn University, where she graduated Summa Cum Laude in 2012 – with a Bachelor in Business Administration.
During her time at Lynn, Roxana held several internship positions, two of them being at Office Depot within the finance department.
Having moved around the organization to see the various financial functions available, she started working full time as a financial analyst within the FP&A department at Office Depot upon graduation. She is currently enrolled in the Financial Analyst Program at FAU which will allow her to gain the necessary knowledge to better understand the details and technicalities of the finance industry, which is something that will help her succeed in her future roles in finance as she aims to become a Senior Financial Analyst.
Randy Bowness
Randy Bowness graduated Magna Cum Laude receiving his Bachelors of Business Administration in Accounting, and has an Associate's degree in Finance. He is a proud member of the National Honor Society Psi Kappa Psi and the Finance and Accounting organization Beta Alpha Psi. Randy was a recipient of the Welcom H. Watson Ethics Scholarship and the Elan Barenboim Memorial Accounting Scholarship while attending Florida Atlantic University. Randy is currently pursuing his Masters in Accounting with a concentration in Business Valuation, and is a member of the CFA Research Challenge Team.
Randy is currently working as a staff accountant at BIG LLC. He performs his accounting duties with four different types of companies; publication, e-commerce, manufacturing/wholesale, and real estate. Previously, he was the Vice President of Operations at American Biweekly Corporation for 11 years, where he was one of the founding employees, and managed both the mortgage servicing and mortgage retail divisions. He also was the Director of Operations at AAA Financial Corp, which was recognized as one of INC 500's fastest growing companies in America.
In his free time, Randy is a little league baseball and soccer coach for his two children and the Vice President of his son's PTA.
William Cagney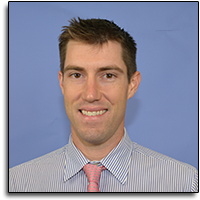 William Cagney received his undergraduate degree from Southern Methodist University in 2011. As an undergraduate, William studied abroad at Oxford University in England and spent seven months in Australia where he tutored teenage Somali refugees. After graduating from SMU, William enlisted in the United States Army. In 2012, William was awarded an Army ROTC scholarship as well as being accepted into the MBA program at Florida Atlantic University. William is currently pursuing his MBA with a specialization in Finance and serves as the Battalion Commander for the FAU Corps of Cadets.
Upon graduating in May, William will be recognized as a Distinguished Military Graduate for finishing in the top 10% of his class, consisting of more than 6,000 cadets. After completion of his MBA and the Financial Analyst Program in 2014, William will be commissioned as a 2nd Lieutenant and serve the United States Army as a Military Intelligence Officer.
Emmanuel Charlemagne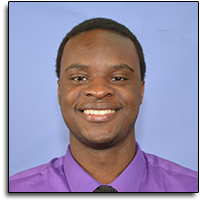 Emmanuel Charlemagne received an Actuarial degree from Florida State University in 2011 where he studied upper level mathematics such as calculus, differential equations, and their connection to concepts such as insurance, risk, equity, debt, and the derivative markets.
It is through the Financial Analyst Program that he fell in love with the capital markets and decided that he would relentlessly pursue a career in finance.
Equipped with his analytical skills Emmanuel searched for a way to gain as much knowledge and exposure as he could, by reading a variety of books, teaching himself financial modeling, and attending finance related conferences.
Currently he works overnight at a hotel, interns during the day time at a local Boutique Investment bank in the Equity Research department, and still manages to keep up with the heavy course load from the Financial Analyst Program. Emmanuel looks to use the Fundamental Investment knowledge gained from the program with his mathematical background to gain a full time position at an Investment Bank, where he can hopefully work his way up to the ranks of Managing Director. He is the recent recipient of a Scholarship from The CFA Institute and will sit for the December 2014 Level 1 CFA Exam.
Jose Christiansen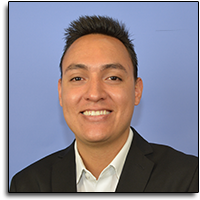 Mr. Christiansen is a Florida Atlantic University graduate student in the Master of Economics program. Currently, Chartered Financial Analyst "CFA" level 2 candidate, and Certified Investment Performance Measurement "CIPM" expert candidate. He received a Bachelor in Economics from Florida Atlantic University in May 2012.
Mr. Christiansen is highly analytical with passion about capital markets, businesses, technology, and entrepreneurship.
He was the winner of the 2012 FAU Business Plan Competition in the entrepreneurial track with his start-up company Switchmybooks.com, a sophisticated and automated website that allows students to exchange their college books. He participated in the Research Park Technology Incubator in 2012. He is an active squash player in South Florida.
Pedro De La Flor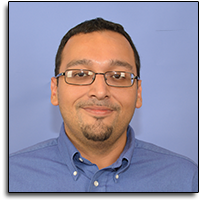 Pedro De La Flor is a well-rounded professional with an inter-disciplinary business background. Pedro received an A.S. in Accounting Technology and an A.A.S. in Business Administration from Palm Beach State College in 2010. He also received a BBA in Finance with minors in Real Estate and Business Law, alongside a B.S. in Business Economics from Florida Atlantic University in 2012. He is currently completing a M.Sc. in Economics with an International Track and is also part of the 2013-2014 Financial Analyst Program, both at Florida Atlantic University.
Mr. De La Flor is an independently contracted Accountant in the medical industry, and has been for a combined length of 6 years, servicing medical offices and medical supply companies. He also has two years of experience in the Market Research industry, working under firms like Heakin Research and Focusworld International, as well as 5 years of experience in the hospitality industry. He is also specialized in the time-series econometrics, financial analysis, trading & investing in equity markets and the international aspects of all three.
Mr. De La Flor is currently an economic researcher specializing in Bitcoins and other Crypto-Currencies, and completing a working paper on forecasting models and macroeconomic relationships through advanced statistical analysis within this field. He is an avid member of the crypto-currency community, attending the First National Bitcoin Conference in Miami Beach, FL in Jan. of 2014. Mr. De La Flor is currently working on several independent projects both locally and internationally related to crypto-currency consulting, implementation, merchant solutions, journalism and research.
Timothy Dillon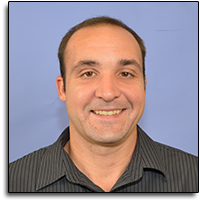 Timothy Dillon is currently a student at FAU pursuing a Bachelors degree with a double major in Finance and Marketing, and is expected to graduate with honors in December, 2014. He joined the Financial Analyst Program to increase his education in Finance and to build skills necessary to be successful in a business career. After graduation his goals are to begin a career as a Financial Analyst, achieve a CFA designation, and begin his MBA education.
Philippe Dubois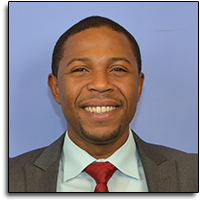 Mr. Dubois is originally from Haïti. He first moved to Philadelphia to pursue a degree in Architecture. During the financial crisis of 2007-2008, Mr. Dubois quickly understood the importance of the financial markets not only in the US but also around the world. In 2009, he decided to change his major from Architecture to Finance.
"Hard work, Dedication and Motivation are the key to success"
Mr. Dubois applies the same principle everyday in life. He lost 115 pounds over the past 3 years applying the aforementioned statement. Mr. Dubois completed his undergrad degree from Florida Atlantic University in Finance. He is currently enrolled in the Financial Analyst Program with Dr. Knight. Prior to getting his bachelor in Finance, Mr. Dubois worked for multiple companies in the Hospitality Industry, Marketing, Purchasing and Finance.
Currently, Mr. Dubois is a Technical Buyer for the university where he is utilizing his skills to manage the purchases of commodities and services for multiple departments within the university. He is also responsible for maintaining an outstanding relationship between FAU and its vendors. Mr. Dubois is also a candidate for the Chartered Financial Analyst level I exam to take place on June 7, 2014.
Outside of school, Philippe enjoys reading the Wall Street Journal, playing soccer, tennis, traveling around the world and learning about different cultures.
Kyle Ellis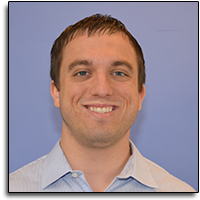 Kyle is a Florida Atlantic University graduate student in the MBA program and a participant in the Financial Analyst Program. He holds a series 2-15 Life, Health and Annuities license. In the past, Kyle was an intern at 1650 Wealth Management, a registered investment advisor firm. He currently works at AXA Advisors, a global financial company, under the firm's investment and insurance teams. He obtained a bachelor's degree in finance with a minor in accounting from Florida Atlantic University. After the analyst program, Kyle plans on working in the financial industry and completing his MBA.
Derek Fitzer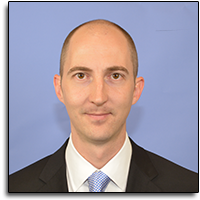 Derek currently works as an analyst at Beach Capital Management, a family owned investment management firm that provides investment advice, fixed income portfolio management, and estate planning coordination to an ultra-high net worth individual.
Among the various job responsibilities, Derek preforms detailed investment research and analysis, develops and maintains management reports, and assists with tax documentation and reconciliation.
Prior to joining Beach Capital in 2010, Derek worked for Melco Electric as a financial analyst preparing financial statements, detailed budget reports, and job profitability analysis. He also worked as an Associate for the FSI Group in Cincinnati on the fixed income and CDO team. Derek received his BA in Finance and Management from the Gatton College of Business at the University of Kentucky in 2006. He is currently pursuing his MBA with a specialization in Finance from Florida Atlantic University and is a participating member in the Financial Analyst Program.
Danilo Freitas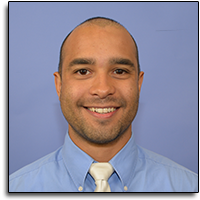 Danilo Freitas is originally from Brazil therefore he is fluent in Portuguese, English and Spanish. He is the first in his family to attend post-secondary school, and is currently in the Accounting Scholars Program working towards his Master's Degree in Accounting, with a minor in Finance (Graduation in May 2014).
Mr. Freitas has recently passed all four sections of the CPA, and plans on eventually taking the CFA. Mr. Freitas is also part of the Financial Analyst Program and will sit for the first portion of the CFA designation upon completion of the program.
Also, Mr. Freitas has been awarded both the Phi Kappa Phi Honors and Golden Key Honors.
Upon completion of the Financial Analyst Program and his Master's in Accounting, Mr. Freitas plans to obtain a Master's in Economics with a focus in Finance and will also complete parts II and III of the CFA designation. Once Mr. Freitas becomes more established in his career, he plans on opening a 503(c) company to develop programs for at risk high-school students to get involved in and obtain tutoring, mentoring, and scholarships.
Gary Garramone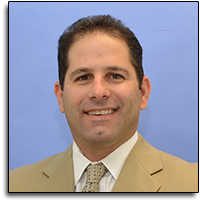 Gary Garramone received a B.S. in Political Science and a B.S. in Economics from Florida State University.
Gary also received his MBA from Florida Atlantic University and is a participant in the Financial Analyst Program at Florida Atlantic University.
Currently Gary is the Acquisitions Director of Sunshine Capital Assets Inc., a private real estate investment group located in South Florida.
He is the primary buyer responsible for all financial analysis, due diligence, macro and micro market research and acquisitions of value added and distressed real estate investments. He is also experienced in tax lien, tax deed, note purchases and auctions within the real estate space.
Trevor Headley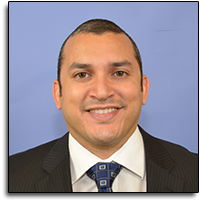 Trevor began his career in Tampa, Florida working with Price Waterhouse Coopers as Data Compliance Analyst.
He graduated from University of South Florida in 2005 with a B.S. Economics and moved to West Palm Beach in 2007.
In 2008 he took a position as a Data Reporting Administrator with U.S. Foodservice from 2008 to 2010 – the same year Trevor completed his B.B.A in Accounting at FAU.
In 2011, he was promoted to the role of Financial Analyst at U.S. Foodservice. He was hired away to work for Tyco in 2011 as Senior Accountant. In 2012, he transitioned to his current role as a Senior Financial Systems Analyst with ADT. In 2013 Trevor completed his MBA in Finance from FAU while also refining his skills in the Financial Analyst Program.
Sean Kane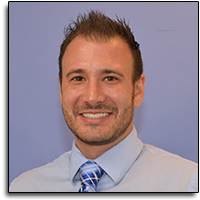 In addition to participating in the FAP program at FAU, Sean is currently enrolled in the MS in Economics program with a concentration in Finance. As a top applicant to the Master's in Economics program, Sean was offered a position as a Graduate Assistant and a Provost Fellowship for the 2012-2013 academic year.
Sean graduated summa cum laude from FAU in May 2012 with a BS with majors in Finance and Real Estate and a BBA with a major in Economics.
During his time at FAU, Sean has been the Chapter Founder and President of the Omicron Delta Epsilon International Honor Society and a member of the Omicron Delta Kappa National Leadership Honor Society. From 2008 through 2012, Sean was employed as the Business Systems Administrator at Alpert Jewish Family and Children's Service in West Palm Beach. Since starting his graduate coursework, Sean has continued to consult for AJFCS as they transition to being paperless to comply with the HITECH Act. Sean will be graduating from FAU in May of 2014 and plans on sitting for the CFA exam thereafter.
Matthew Messer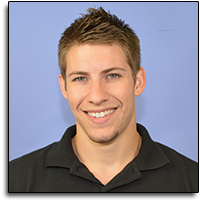 Matthew is currently pursuing his Bachelor of Science (B.S.) with special interest in finance at Florida Atlantic University. While completing his undergraduate studies he is participating in the Financial Analyst Program hoping to sharpen his financial/analytical skill sets. Matthew plans to begin testing for the Chartered Financial Analyst designation in 2014. With this designation, Bloomberg certification, and his experience in the hospitality industry Matthew plans to become a Financial Analyst upon graduation.
Patrick Mitchell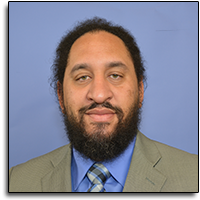 Patrick received his Bachelors of Science degree from La Sierra University with a specialty in Bio-Health Sciences. He worked for the next 8 years as a manager at Vista Community Clinic, one of the largest 501c3 medical clinics in San Diego, California.
In 2005, Patrick branched out full time on his own to satisfy his entrepreneurial nature and started two businesses: Quashi International; a surfboard, clothing and accessory brand, as well as an architectural real estate photography/video company.
Patrick has since been involved in many real estate deals as a realtor, trained appraiser and investor. Patrick was introduced to futures trading and investing from a friend and over time realized that the finance industry and the capital markets was what he truly loved. He now enjoys trading and in 2013 completed a summer internship at a hedge fund where he focused on due diligence research, and assisted with risk management. Patrick is currently interning as an analyst at a CTA Managed Futures Fund, providing research, assisting the head trader and providing excel data management. After completing his MBA with a specialty in Finance from Florida Atlantic University and the Financial Analyst Program in 2014, Patrick plans to sit for the Market Technicians Association's, CMT Technical Analysis Charter program. Patrick has aspirations of being a portfolio manager; trading and investing in the equity and futures markets, while building his real estate and business portfolio.
S. Nicky Mitchell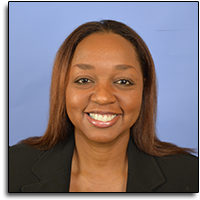 A Miami native, Ms. Mitchell attended Florida State University earning Bachelors and Masters Degrees. In 1998, she graduated from the University of Florida, Levin College of Law with Honors and was duly admitted to the Florida Bar. Ms. Mitchell commenced her litigation career by serving her community at the Miami-Dade County State Attorney's Office. As an Assistant State Attorney, she executed over voluminous jury trials and bench trials in the misdemeanour, juvenile, and felony court divisions.
She then transitioned into civil litigation practice. Prior to establishing her law practice in 1996, she practiced with two Miami law firms in the areas of Complex Commercial, Corporate, Insurance Defense, and Real Estate law. Ms. Mitchell currently provides legal services in the areas of Corporate, Contracts, Family, Personal Injury, and Probate law.
During her career, Ms. Mitchell has served with various bar and professional organizations: President (2005-06) and Mock Trial Chair (2006-07) of the Gwen S. Cherry Black Women Lawyers Association; Vice President (2003-04) and Board Member (2002-2003) of the Wilkie D. Ferguson, Jr. Bar Association; and on various committees with the Dade County Bar Association/Young Lawyer's Division and The National Black MBA Association. Ms. Mitchell has been admitted to practice before the Southern District of Florida and the U.S. Court of Appeals for the 11th Circuit. She has also served as a University Adjunct Professor teaching in the areas of criminal justice and legal studies.
Morgan O'Donovan
Mr. O'Donovan is currently enrolled in the Financial Analyst Program at FAU while pursuing his Master of Accounting degree. He obtained a B.S. in Finance from the University of Central Florida.
Mr. O'Donovan began his work experience as a trading assistant at Deutsche Bank Asset Management in New York. More recently, he worked as a Research Analyst for a small event-driven hedge fund in Miami. He has buy-side experience ranging from back-office operations to trading and research.
Mr. O'Donovan has also completed all three levels of the CFA exam, and is eligible for charter upon completion of work experience requirements.
In his free time, Mr. O'Donovan enjoys fishing and spending time raising his one-year old daughter.
Elvis Pusey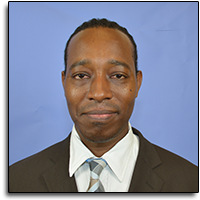 Currently, Elvis is completing his MBA along with the Financial Analyst Program (FAP) at Florida Atlantic University (FAU).
Before beginning his studies at FAU, Elvis received his Bachelors of Applied Science (BAS) in Management and Supervision with Magma Cum Laude Honors distinction and his Associate in Business Administration with high honors. Elvis aims to become a Financial Analyst; afterward, testing for the Chartered Financial Analyst (CFA) designation.
Elvis owned and operated Ariel for 4 years then merged the company with Boston based F. J. O'Hara & Sons. Elvis traveled extensively throughout the Caribbean and South and Central America forming partnerships and alliances while purchasing perishable products for resale globally. Under Elvis's leadership O'Hara increase revenue to $14 million in Miami. Elvis enjoys playing soccer and his a sponsor and supporter of "Relay for Life" a cancer awareness program from the American Cancer Society.
Brom Rector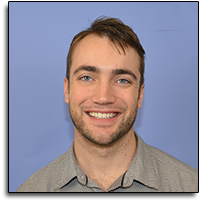 Brom Rector graduated from FAU in 2012 with a BS in Economics. He was a finalist in the Thiel Fellowship, worked at an internet startup funded by Jeff Bezos, and is now working as a bond trader.
Jordan Schneider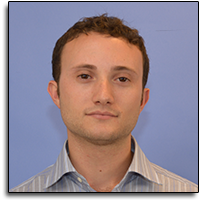 Jordan Schneider graduated in 2011 from the honors program at the University of Florida with a Bachelor's degree in Accounting.
Upon graduation, Jordan joined Schneider Hammer & Associates, a CPA firm in Plantation, Florida where he was exposed to all areas of accounting including compilation and review of monthly and year-end financial statements for various businesses and preparing individual, corporate, trust and partnership tax returns.
Jordan then joined Tyco International in their accounting department to expose himself to the corporate world, and, at the same time, he was accepted into the MBA program at FAU where he attends evening classes.
Jordan has a passion for financial analysis and plans to obtain his CPA as well as his investment licenses.
Alexander Schraff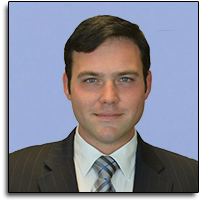 Born and raised in Great State of New Jersey, Alexander Schraff received his Bachelor of Science in Economics from Florida Atlantic University a few years ago. He has since returned to his alma mater to begin work on his MBA, with a specialization in Finance. In July of 2013, he was invited to participate in the Financial Analyst Program at FAU. Alex has obtained Bloomberg Essentials certifications in the following areas: Equities, Fixed Income, Commodities and FX.
Mr. Schraff is currently a management consultant working within the aerospace and manufacturing sectors to implement quality management systems such as ISO 9001:2008, AS9100 Aviation, Space and Defense, and the ISO 14001 Environmental Management System. His extensive work experience in operations management, along with his advanced studies in finance, has given Alex a well-rounded, comprehensive education in business administration.
Marcus Smith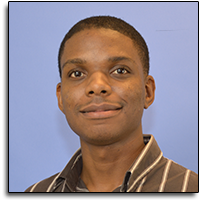 Marcus Smith received his Bachelors of Science in Finance from the University of Florida in 2011 and is currently enrolled in the Masters of Business Administration program with a concentration in Finance from Florida Atlantic University. He is also dual enrolled in the Financial Analyst Program at FAU and will be completing both programs in May 2014.
Currently, Marcus works as a customer service representative at HSBC Bank in Ft. Lauderdale.
As an undergrad, Marcus was a Finance intern at the Harn Museum of Art at the University of Florida and also interned as an accountant in the Office of the University Registrar. He mentored undergraduate business students with on-campus life, student organizations and career guidance. He was also an Administrative Secretary in NABA, the National Association of Black Accountants.
After completing the Financial Analyst Program, Marcus plans to work as a Financial Analyst for a firm in South Florida. He will also be looking to achieve the CFA designation in the near future. After several years as a Senior Financial Analyst, Marcus plans to open up his own business in addition to mentoring business students in South Florida. Outside of school, Marcus enjoys trading equities, travelling and music.
Adler Volmar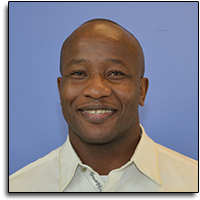 Adler Volmar is a native of Miami, FL with Caribbean descents. He is an US Navy veteran who served during the period of 1999 and 2004 on active duty and up 2006 on reserve duty. Adler speaks read and writes French, Spanish and Creole.
Adler holds both a bachelor of Science in Sport Management from California University of Pennsylvania and a Master of Business Administration with concentration in Management from Nova Southeastern University (May 2013).
He is also a Green Belt in Lean Six Sigma and currently pursuing two Graduate Certificates simultaneously in Leadership and Entrepreneurship with an expected graduation date of May 2014. Additionally, Adler is enrolled in the Financial Analyst Program Certificate with CFA Bloomberg curriculum at Florida Atlantic University with anticipated graduation date of May 2014. He is also a participant of Workforce One's Startup Quest Program of South Florida for emerging technologies and entrepreneurship.
Adler moderately practices his profession of life coach and personal trainer at AV Fitness for the purpose of his academic studies as he is the owner a fitness studio.
Dr. Rainford Knight
Dr. Knight's experience spans both academia and industry. His academic career started as an Assistant Professor of Finance at Fairleigh Dickinson University (FDU) in Madison, New Jersey and then as a mergers and acquisitions senior manager in the financial services industry.
Dr. Knight has over 15 years of practical experience in financial/investment analysis in the areas of mortgage pool analytics, traditional and alternative portfolio construction and management, Investment management education and mergers and acquisitions.
Dr. Knight has been an advisor to CEOs of small to midsize companies on a variety of corporate finance related issues. He has been a valuation consultant to the venture capital industry working with individual start-ups, as well as an incubator/accelerator. As an entrepreneur, Dr. Knight has been a co-founder or partner in several companies in industries as diverse as software development, real estate distressed debt, hospitality, investment management and educational training.
Academically, Dr. Knight is a member of the finance faculty at Florida Atlantic University. He has also been an instructor for the chartered Financial Analyst (CFA) designation and has been a speaker or moderator at a number of hedge fund industry conferences covering a wide range of topics from institutional due diligence to counterparty risk. He has been quoted in finance publications such as Institutional Investor. He holds a PhD in Finance from FAU.
Morgan Mayfield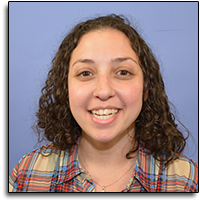 Morgan Mayfield received a Bachelor of Science in Civil Engineering from Arizona State University and a Master of Science in Geotechnical Engineering from University of Washington. She has worked as a Geotechnical Engineer at consulting firms in Phoenix and Seattle and at research institutes in Germany and Italy. Morgan is currently pursuing a Master of Business Administration in Finance at Florida Atlantic University. She is also the graduate teaching assistant for Dr. Knight and the Financial Analyst Program.
Program Participants
Click to view information about the program participant.