Project Management Exam Prep 21 Hour
Have confidence and be prepared for PMI's CAPM® or PMP® Exams with Florida Atlantic University's instructor led, in-class and online PMP® Preparation course where you will be prepared to pass the exam! Using comprehensive study guides, practice exams, access to a database of hundreds of sample questions and practical exercises, participants will focus on key concepts, formulas, and principles for passing the CAPM® and PMP® exams. FAU Executive Education is currently 1 of only 800 ATPs (Authorized Training Providers) in the world certified by PMI® to provide the PMP® Exam Prep Course, and only Authorized Training Providers have access to PMI®'s resources and test preparation materials.
Program Details
Format: Fri./Sat./Sun. | Live Virtual or In-Class Boca Raton Campus
Dates: December 15-17, 2023
Time: 9:00am – 5:00pm
Hours: 21 Hours-PDUs/ 2.1 CEUs
Sessions: 3
Location: Live Virtual or In-Class Boca Raton Campus
Fee: $1,395.00
Project Management Professional (PMP)® Exam Prep - 21 Hour
Florida Atlantic University's PMP® Exam Preparation Course is most useful for those individuals requiring a comprehensive in-depth review prior to taking the Project Management Professional (PMP)® certification exam, and who need to meet the project management educational requirements as set forth by the Project Management Institute (PMI)®. This course may also prepare those looking to take the (CAPM)® exam.
The PMP® Exam Preparation (21 hour) course satisfies the full 21 contact hours of education needed to be eligible for the PMP® exam.
If you are taking this course, you probably have some professional exposure to the duties of a project manager, or you may be considering embarking on a career in professional project management. Your ability as a project manager to demonstrate best practices in project management—both on the job and through professional certification—is becoming the standard to compete in today's fast-paced and highly technical workplace. In this course, you will apply the generally recognized practices of project management acknowledged by the Project Management Institute (PMI)® to successfully manage projects.

Project managers who have proven skills and experience can find exciting, high-visibility opportunities in a wide range of fields. This course is specifically designed to provide you with the proven, practical body of project management knowledge and skills that you need to demonstrate project management mastery on the job. Additionally, this course can be a significant part of your preparation for the Project Management Professional (PMP)® Certification Exam. The skills and knowledge you gain in this course will help you avoid making costly mistakes and increase your competitive edge in the project management profession.
Course Content
Lesson 1: Business Environment
1A Foundation
1B Strategic Alignment
1C Project Benefits and Value
1D Organizational Culture and Change Management
1E Project Governance
1F Project Compliance
Lesson 2: Start the Project
2A Identify and Engage Stakeholders
2B Team Formation
2C Build Shared Understanding
2D Decide Project Approach/Methodology
Lesson 3: Plan the Project
3A Planning Projects
3B Scope
3C Schedule
3D Resources
3E Budget
3F Risks
3G Quality
3H Integrate Plans
Lesson 4: Lead the Project Team
4A Craft Your Leadership Style
4B Create a Collaborative Project Team Environment
4C Empower the Team
4D Support Team Member Performance
4E Communicate and Collaborate with Stakeholders
4F Train Team Members and Stakeholders
4G Manage Conflict
Lesson 5: Support Project Team Performance
5A Implement Ongoing Improvements
5B Support Performance
5C Evaluate Project Progress
5D Manage Issues and Impediments
5E Manage Changes
Lesson 6: Close the Project/Phase
6A Project/Phase Closure
6B Benefits Realization
6C Knowledge Transfer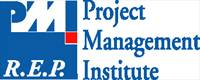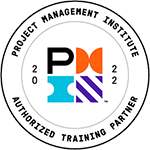 Florida Atlantic University is an Authorized Training Provider (ATP®) approved by the Project Management Institute (PMI)® in addition to being one of PMI®'s Registered Educational Providers (R.E.P.)®.
PMP®, CAPM®, PMI-SP®, PMI-RMP®, PMI-PBA®, and PMI-ACP® are registered marks of the Project Management Institute, Inc.
Contact Us
professionaldevelopment@fau.edu