FAU's Sport Management MBA Ranked No. 17 in Global Rankings of Postgraduate Sports Business Programs
MEDIA CONTACT: Jim Hellegaard
561-319-2233, jhellegaard@fau.edu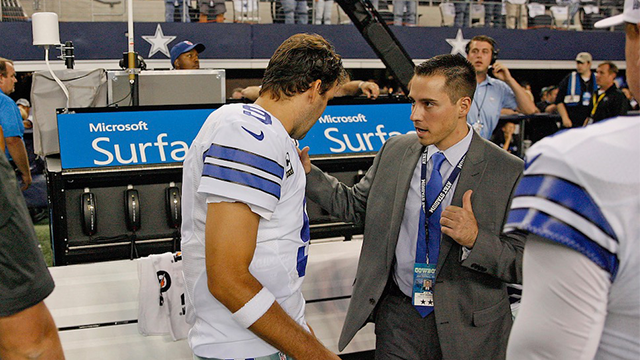 BOCA RATON, Fla. (June 6, 2019) – Florida Atlantic University's College of Business MBA in Sport Management program is among the top 20 postgraduate sports business programs in the world, according to the latest rankings from SportBusiness.
The program was ranked No. 17 out of 40 graduate-level programs listed in the worldwide rankings (chosen from 80 programs that submitted applications). FAU's program ranked third among Florida universities and No. 14 in the U.S. FAU also finished seventh in the "Graduate's Choice" category, with a student satisfaction score of 93.64.
Launched in 2000, FAU's program is recognized for its intensive industry-based curriculum, which requires industry-related employment of all students from day one to graduation. In addition, all faculty members have significant experience in the field of sport management.
"The MBA in Sport Management program at FAU is honored to be included among the world's top graduate sports business programs," said James Riordan, Ph.D., director of FAU's MBA in Sport Management. "Our Top 20 ranking is a result of the hard work put in by our students and our hard-working and loyal faculty. The continued assistance and dedication of our practitioner-based educational partners in providing us with internship and full-time job opportunities contributed to our success as well."
SportBusiness' Postgraduate Course Rankings is the only internationally recognized annual review of the world's top university-level sports management courses. The leading magazine covering the global industry of sport, London-based SportBusiness launched its postgraduate sports course rankings of the world's top sports management courses in 2012. Only postgraduate-level courses that are 100 percent related to the business and administration of sport, and have been running for at least three consecutive years, are considered.
Since its inception, most of the graduates of FAU's MBA in Sport Management hold permanent, full-time positions in the sport and entertainment industries. FAU sport management alumni have gone on to have careers with the Miami Dolphins, ESPN, Florida Panthers, the Toronto Maple Leafs, Dallas Cowboys, Miami Heat, New York Yankees, Juventus FC, the Miami Marlins and numerous university athletic departments.
FAU's sport management program is the first Florida-based program, and second in the nation, to be in an AACSB-accredited business school. FAU's MBA in Sport Management is part of the College of Business' Executive Programs that offer executive education degrees and open-enrollment courses for professionals who want to master their management skills and advance their careers in today's competitive marketplace. The program is offered both through classes on FAU's Boca Raton campus and online classes that can be taken from anywhere in the world.
- FAU –
About Florida Atlantic University
Florida Atlantic University, established in 1961, officially opened its doors in 1964 as the fifth public university in Florida. Today, the University, with an annual economic impact of $6.3 billion, serves more than 30,000 undergraduate and graduate students at sites throughout its six-county service region in southeast Florida. FAU's world-class teaching and research faculty serves students through 10 colleges: the Dorothy F. Schmidt College of Arts and Letters, the College of Business, the College for Design and Social Inquiry, the College of Education, the College of Engineering and Computer Science, the Graduate College, the Harriet L. Wilkes Honors College, the Charles E. Schmidt College of Medicine, the Christine E. Lynn College of Nursing and the Charles E. Schmidt College of Science. FAU is ranked as a High Research Activity institution by the Carnegie Foundation for the Advancement of Teaching. The University is placing special focus on the rapid development of critical areas that form the basis of its strategic plan: Healthy aging, biotech, coastal and marine issues, neuroscience, regenerative medicine, informatics, lifespan and the environment. These areas provide opportunities for faculty and students to build upon FAU's existing strengths in research and scholarship. For more information, visit www.fau.edu.