FAU's Adams Center for Entrepreneurship Named Oasis of Excellence
MEDIA CONTACT: Jim Hellegaard
561-319-2233, jhellegaard@gmail.com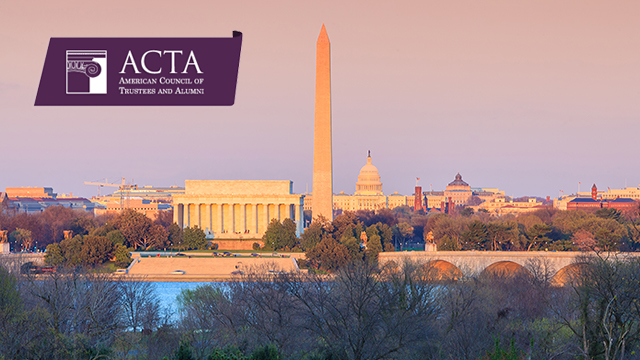 BOCA RATON, Fla. (November 4, 2019) – Florida Atlantic University's Adams Center for Entrepreneurship has been honored by the American Council of Trustees and Alumni (ACTA) as an Oasis of Excellence.
Named in recognition of FAU graduate and serial entrepreneur Scott H. Adams, the Adams Center for Entrepreneurship brings students, faculty and the community together to fuel the innovation needed to create new venture opportunities in the ever-changing global marketplace. The center is located in the Carl DeSantis Pavilion, which was established in 2001 as part of FAU's College of Business, with the mission of serving as an incubator for ideas and a center of discussion and scholarly activity.
"We are delighted to have this ACTA recognition for the key role that the Adams Center plays in educating students across all disciplines who are interested in pursuing entrepreneurship through our academic programs, mentoring, business plan competitions and community outreach," said Roland Kidwell, Ph.D., director of the Adams Center and chair of the Department of Management Programs in FAU's College of Business. "Our center helps budding entrepreneurs take a kernel of an idea for a new venture, develop, polish, and grow it, launch and house a start-up, and find venture funding — all on campus."
The Adams Center counters traditional business programs, providing students with a unique academic experience by fostering revolutionary intellectual growth beyond conventional wisdom in the pursuit and creation of sustainable solutions to business and social problems. The center seeks to educate students for productive careers and citizenship by focusing on three program areas: cross-disciplinary academics, community outreach and venture creation from emerging technologies.
ACTA is a nonprofit, nonpartisan organization dedicated to academic freedom, academic excellence and accountability in higher education. Begun in 2014 to honor outstanding programs at colleges and universities across the country that prepare students for citizenship and an ever-evolving workforce, the Oasis of Excellence project includes more than 60 programs at a wide range of institutions and serves as a valuable resource for alumni and donors committed to supporting a well-rounded, traditional liberal arts education.
"We have tremendous respect and admiration for ACTA's efforts to connect students with leading centers across college campuses," said Daniel Gropper, Ph.D., dean of FAU's College of Business. "We are particularly pleased with this recognition of our efforts to create opportunities for our students and faculty, and enhance students' upward mobility and realization of the American Dream through entrepreneurial activity."
- FAU -
About Florida Atlantic University:
Florida Atlantic University, established in 1961, officially opened its doors in 1964 as the fifth public university in Florida. Today, the University, with an annual economic impact of $6.3 billion, serves more than 30,000 undergraduate and graduate students at sites throughout its six-county service region in southeast Florida. FAU's world-class teaching and research faculty serves students through 10 colleges: the Dorothy F. Schmidt College of Arts and Letters, the College of Business, the College for Design and Social Inquiry, the College of Education, the College of Engineering and Computer Science, the Graduate College, the Harriet L. Wilkes Honors College, the Charles E. Schmidt College of Medicine, the Christine E. Lynn College of Nursing and the Charles E. Schmidt College of Science. FAU is ranked as a High Research Activity institution by the Carnegie Foundation for the Advancement of Teaching. The University is placing special focus on the rapid development of critical areas that form the basis of its strategic plan: Healthy aging, biotech, coastal and marine issues, neuroscience, regenerative medicine, informatics, lifespan and the environment. These areas provide opportunities for faculty and students to build upon FAU's existing strengths in research and scholarship. For more information, visit www.fau.edu.