FAU Course Helps Professionals Understand the Influence of Geopolitics
By Paul Owers | 03/30/2021
Tags:
Executive-Education
Categories:
Announcements | Academics
---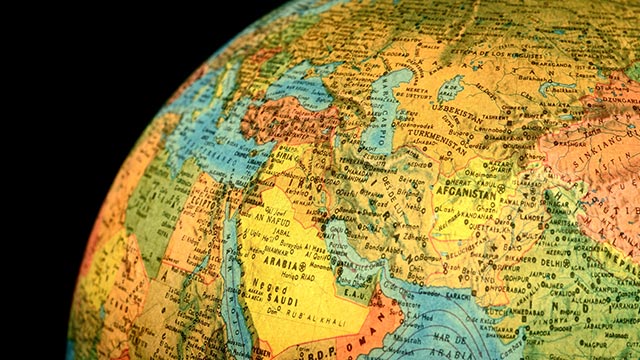 Decision-makers and analysts responsible for understanding how global events affect an organization's operations recently completed the requirements for a geopolitical analysis certificate offered by Florida Atlantic University's College of Business.
Twenty-eight professionals from 15 states and eight countries signed up for the three-day virtual course Feb. 24-26. FAU has another course planned for Aug. 4-6.
"We launched the first program in the fall, and are excited to have the demand to offer it again," said Sarah Wilson, FAU's program manager. "It's an excellent course that provides working professionals with insight and analysis to understand how geopolitics affects the international business environment."
Geopolitics covers such subjects as power, political and security issues, the economy, supply chains, globalization and the relationship between society and politics.
"This class was awesome and right on target for my professional needs and personal interests," Alison Brown, a theater campaign planner for the Department of Defense, wrote in a review following the course. "I highly recommend this program for individuals seeking a better understanding of geopolitics and how to evaluate and view the diverse world stage through (a) different lens."
Added David Garcia, a security analyst for the Federal Communications Commission: "It is the perfect course to open your mind and overcome your analytical limitations, prejudices and biases."
FAU cohosts the program with Stratfor, an Austin, Texas-based leader in geopolitical risk intelligence. FAU instructor Steven Smith, Ph.D., and Stratfor Senior Vice President of Strategic Analysis Rodger Baker teach the course.
In addition to tracking qualitative information and engaging in strategic planning, participants build geopolitical assessments and forecasts and learn how to assess flows of information from inside and outside an organization.
"It really helps you assess and push past information volatility," Baker said. "It allows you to discern the significant from the merely important."
Smith, an expert in strategic management and international business, incorporates the role of geopolitics into his regular coursework and believes the subject deserves more intensive study. He suggested the College of Business offer the certificate.
"Geopolitics plays a big part in everything organizations do," Smith said. "I just felt, in talking with business leaders, that there was strong interest in this but not a lot of experts out there."
Smith previously has worked nationally and internationally for Procter & Gamble and PepsiCo. Inc. and has served as a management consultant with PA Consulting Group of London and the BTS Group of New York.
For more information on the course and to register for the August program, click here.
-FAU-