Sellers Call the Shots in Florida's Overvalued Housing Market
By Paul Owers | 06/10/2021
Tags:
Finance | Press-Releases | Real-Estate
Categories:
Research
FAU Economist: Beware of Bidding Wars as Home Price Correction Looms
---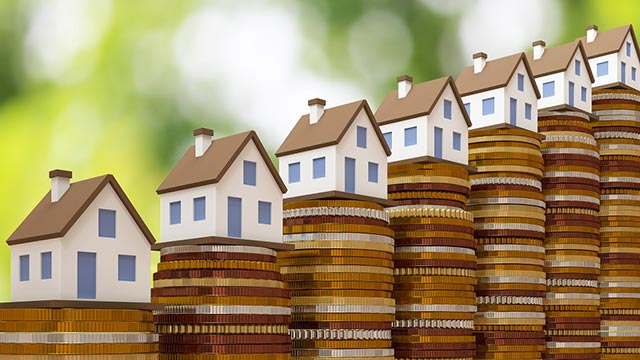 Homes across Florida are selling for more than 17 percent above their long-term pricing trend, with the degree of overpricing a particular concern in the Tampa Bay metropolitan area, according to professors at Florida Atlantic University and Florida International University.
Single-family homes, townhomes, condominiums and co-ops in the Sunshine State are overvalued by 17.17 percent, while Tampa Bay properties are fetching a 26.14 percent premium. The analysis is based on more than 25 years of housing data from Zillow, the online real estate portal.
The results indicate that most Florida sellers will have no trouble finding favorable deals, while buyers will be at a distinct disadvantage in negotiations, said Ken. H. Johnson, Ph.D., a real estate economist in FAU's College of Business.
"Buyers in Tampa Bay and elsewhere need to be careful about getting into bidding wars," he said. "If the price is difficult to justify and the terms don't feel right, walk away. There will always be another property."
Johnson and Eli Beracha, real estate professor with FIU's Hollo School of Real Estate, said Florida consumers should expect a near-term housing correction, but it almost certainly won't be anywhere near the magnitude of the last housing crash, in which many homes lost half or more of their values.
"Simply put, we are just not that overheated as compared to the last cycle, when some parts of the state were overvalued by more than 60 percent," Beracha said.
The analysis also revealed the current degree of overpricing in other metropolitan markets throughout Florida:
Orlando, 18.45 percent
Jacksonville, 18.22 percent
Miami, 13.18 percent
Tallahassee, 10.48 percent
Current long-term mortgage rates are directly tied to activity by the Federal Reserve. Indication of a tapering of the latest round of quantitative easing by the Fed almost certainly will lead to an increase in mortgage rates, Johnson said.
"Eventually, higher mortgage rates will prompt more people to hold off buying, and that reduced demand will trigger the next housing event in Florida and the U.S. as a whole," he said.
But rates still have a long way to climb before would-be buyers get skittish, he added. What's more, the extreme shortage of homes for sale will help keep prices from falling too far, according to the professors, who said first-time buyers will continue to struggle with housing affordability even if home prices level off.
The data spans January 1996 through April 2021. Johnson and Beracha used a previously developed methodology that creates a home price estimate based on past pricing and compares it to existing levels to approximate the current premium.
-FAU-