Study: Florida Homebuyers Paying Steep Premiums
By Lisa Metcalf | 05/02/2023
Tags:
Executive-Education | Finance | Press-Releases | Real-Estate
Categories:
Faculty/Staff | Initiatives | Research
---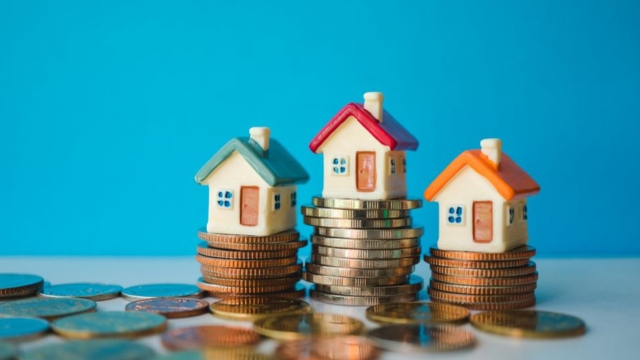 A leveling off of U.S. home prices means markets aren't as overvalued as they used to be, but Florida buyers are still paying well more than they should, based on long-term pricing trends, new research shows.
At the end of March, all nine measured metro areas in the Sunshine State ranked among the top 14 of the 100 most overvalued markets in the country, according to the Real Estate Initiative at Florida Atlantic University.
Buyers in No. 3 Cape Coral-Fort Myers are paying the largest premium in Florida at 45.34 percent, followed by No. 4 Tampa at 45.18 percent and No. 5 North Port-Bradenton at 44.63 percent.
Interestingly, Miami remains the least overvalued of Florida's metro areas and has been since researchers began their analysis in 2021. But Miami is still the nation's 14th most overvalued market at 39.38 percent after ranking among the nation's least overvalued areas when the study began in July 2021.
"It's clear that higher mortgage rates over the past year have helped moderate housing prices in many areas of the country," said Ken H. Johnson, Ph.D., an economist in FAU's College of Business. "But consumers, particularly in Florida, still need to be wary of the current climate because those who buy now could end up having to hold onto the properties for years before values rebound enough for owners to fetch an acceptable profit in a resale."
Atlanta is the nation's most overvalued market. Based on past pricing history, the average home in Atlanta should cost $242,692, but instead buyers are having to pay $363,322 – 49.71 percent more than they should. No. 2 Detroit is overvalued at 45.91 percent.
Boise, Idaho – which saw an influx of new residents working from home during the pandemic – ranked No. 1 in 2021 at nearly 80 percent overvalued. But Boise continues to drop in the rankings and now is No. 38 at 29.57 percent overvalued.
The full rankings can be found here.
The initiative ranks the 100 largest metro areas using publicly available data from online real estate portal Zillow or other providers. The data, which extends from January 1996 through the end of March, includes single-family homes, townhomes, condominiums and co-ops.
FAU's Real Estate Initiative, a collaboration of FAU, Florida International University, Florida Gulf Coast University and The University of Alabama, analyzes home prices and rents and their relationship to one another each month.
The latest rental data shows that Florida rents are among the nation's most overvalued as well. Prices and rents also are combined to estimate price-to-rent ratios for markets around the country.
"We're trying to provide meaningful, real-time research to help consumers make more informed real estate decisions," said Eli Beracha, Ph.D, of FIU's Hollo School of Real Estate.
-FAU-