Study: Rent Crisis Slowing, but Landlords Still in Control
By Lisa Metcalf | 05/08/2023
Tags:
Executive-Education | Finance | Press-Releases | Real-Estate
Categories:
Faculty/Staff | Initiatives | Research
---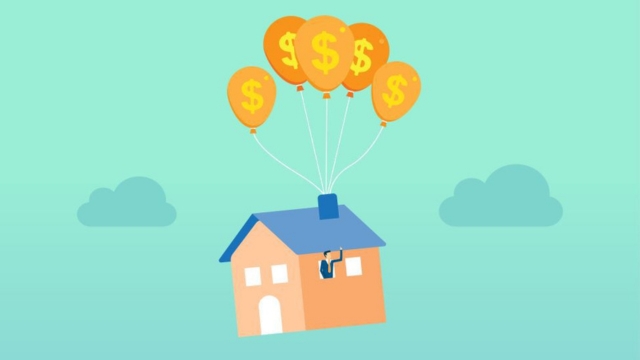 U.S. rents are leveling off after record highs last year, and the evidence of a slowdown is most apparent in four north-central and western markets, new research shows.
At the end of March, Stockton, California was the only metro area among the nation's 100 largest to offer a rental discount, albeit a slight one, according to the Real Estate Initiative at Florida Atlantic University. The average monthly rent in Stockton was about $2,397, just below the $2,400 that the average renter should be paying, based on historical trends.
In every other market surveyed, renters were paying premiums, or more than they should, based on historical data. But the premiums were less than 1 percent in Minneapolis (.20 percent), Las Vegas (0.67 percent) and San Francisco (0.85 percent). The complete rankings can be found here.
"Rents nationwide were surging a year ago because of a lack of new supply brought on by construction delays and supply-chain shortages during the pandemic," said Ken H. Johnson, Ph.D., an economist in FAU's College of Business. "It was absolutely necessary for rents to moderate because the annual increases were creating a housing crisis for many American consumers living paycheck to paycheck."
Johnson and fellow researchers Shelton Weeks, Ph.D., of Florida Gulf Coast University and Bennie Waller, Ph.D., of The University of Alabama use leasing data from Zillow's Observed Rental Index to determine existing rents and statistically model historical trends from 2014. The Waller, Weeks and Johnson Rental Index covers the entire rental stock of homes and apartments.
While many renters aren't dreading lease renewals as much as they did in 2022, landlords still have the upper hand in most areas. Annual rent premiums, for example, remain elevated in South and Southwest Florida.
"More supply in the months and years ahead will help ease the rent crunch in Florida, but the state's popularity as a destination means renters and buyers aren't likely to find many housing discounts," Weeks said.
FAU's Real Estate Initiative, a collaboration of FAU, FGCU, Alabama and Florida International University, analyzes rents and home prices and their relationship to one another in separate studies each month.
"When consumers buy or rent, we want to make sure they have the best information available for their particular markets so they can make knowledgeable real estate decisions," Waller said.
-FAU-