Seven Florida Cities Climb Up Overvalued Housing List
By Amber Bonefont | 09/28/2023
Tags:
Economics | Executive-Education | Finance | Press-Releases | Real-Estate
Categories:
Faculty/Staff | Initiatives | Research
---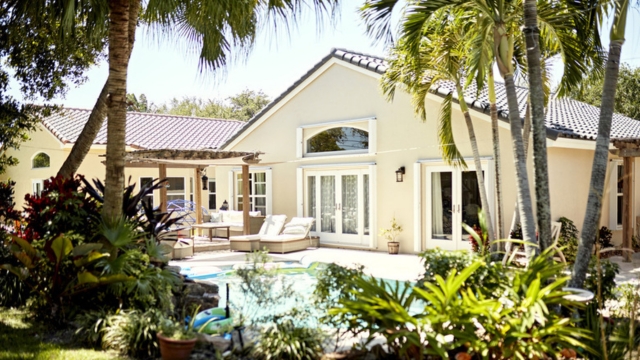 Seven Florida cities were among the top 10 most overvalued housing markets in the country, rising up the list as interest rates are squeezing many buyers out of the market, according to researchers at Florida Atlantic University and Florida International University.
Cape Coral emerged as the most overvalued housing market in the country, with buyers paying a 47.99 percent premium on the typical home, according to August data from the Top 100 U.S. Housing Markets.
Other measured metropolitan areas in Florida that also made the top 10: No.3 Tampa, where buyers paid a 42.81 percent premium for a home; No.4 Palm Bay (42.60 percent); No. 6 Lakeland (41.96 percent); No. 7 North Port (41.74 percent); No.8 Deltona (39.96 percent); and No. 9 Orlando (39.83 percent).
No. 2 Atlanta (45.74 percent), No. 5 Detroit (42.51 percent) and No. 10 Knoxville, Tennessee (39.38 percent) rounded out the list.
"Most cities around the country have seen prices come back in line with their local long-term pricing trends or have witnessed a slight cooling in prices over the last few months," said Ken H. Johnson, Ph.D., real estate economist at FAU's College of Business. "That hasn't been the case in Florida as prices in the state have remained robust, causing premiums to rise throughout the state."
The full rankings can be found here.
The Top 100 U.S. Housing Markets, produced monthly by Johnson and fellow researcher Eli Beracha, Ph.D., director of FIU's Hollo School of Real Estate, looks at the difference in the actual average home price in a city and compares it to the long-term pricing trend for the city to calculate how overvalued housing markets are in the 100 largest metropolitan areas in the country using publicly available data from Zillow. It is part of FAU's Real Estate Initiative, a series of three monthly indices designed to help the average consumer make informed choices about the housing market in the United States.
Though interest rates have put a damper on the housing market, demand and low supply remain the driving factors behind price growth in Florida, researchers said.
"Without these higher interest rates, we would see Florida's prices reaccelerate because there is so much demand relative to the supply of units," Beracha said. "As well, the influx of high-income movers to Florida is putting upward pressure on prices. We are witnessing a transition in Florida's economy and our housing markets around the state are experiencing growing pains from this transition."
Some pockets of the country, such as cities in Texas and the Carolinas, might be a little bit more favorable for potential buyers based on calculations from the BH&J National Price-to-Rent Ratios. Cities in these states have lower price-to-rent ratios, on average, suggesting that since rents are supporting housing prices, these areas should see more stable price performance in the future.
Still, for buyers looking to purchase in most parts of country, there is no need to try and wait out the housing market as it is doubtful that prices will change significantly in the near future.
"The risk comes with how long you hold the property," Johnson said. "The likelihood of a significant fall in prices or a dramatic increase is very small. There should be little risk if you purchase a property now and are planning to hold it for five to eight years. The strategy of trying to buy now and sell in 12 to 24 months to make a quick profit isn't likely to work, however."
-FAU-