Events
Services Panel Series
The Center for Services Marketing & Management has initiated a panel series that invites students, alumni, faculty, and the public to hear experts discuss services issues and solutions.
---
Fall 2020: "Cultural Sensitivity in Service Design & Delivery"
Wednesday, November 4, 2020, 12n - 1pm via Zoom
Panelists:
Raul Daza MD, Regional Medical Director, Sanitas
Nicole Cable, Chief Experience Officer, InovaCare Health
Alex George, Director of Training & Quality, Boca Raton Resort & Club
Event Flyer VIDEO OF PANEL EVENT
---
Spring 2020: "How Technology & Data Analytics are Informing Service Management"
Monday, February 24, 2020, 6:30 - 8:00 PM at the FAU College of Business, OD 101
Panelists:
Olga Peddie, Chief Digital Officer, Cendyn
Robert Levine, VP Customer Care & Hotel Revenue Optimization, Seminole Hard Rock Support Services
Lorenzo Davidoiu, AVP Service Excellence, Celebrity Cruises
FAU CSMM Panel Event Flyer VIDEO OF PANEL EVENT
Podcast: Pre-Event Announcement
---
Spring 2019: "Exploring the Intersections of Hospitality, Health Care, and Technology"
Wednesday, April 17, 2019, 6:30 - 8:00 PM at the FAU College of Business, BU120
Panelists:
John Carns, General Manager, Boca Raton Resort & Club, A Waldorf Astoria Resort
Todd Blum, Chief Executive Officer, Ear, Nose and Throat Associates of South Florida
Chantal Leconte, Chief Executive Officer, Joe DiMaggio Children's Hospital (Retired)
Jason Ethridge, Vice President of Technical Operations and Product Delivery, Modernizing Medicine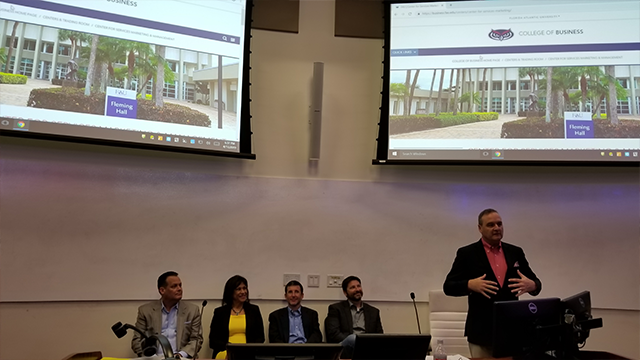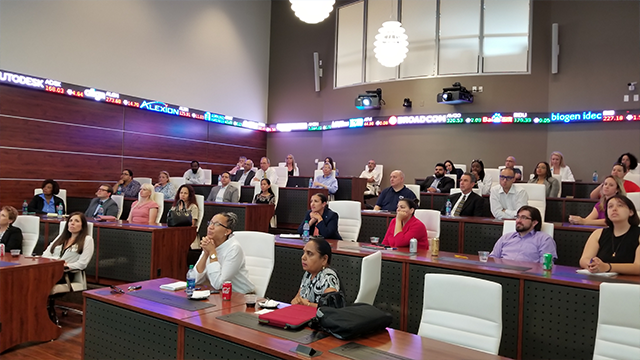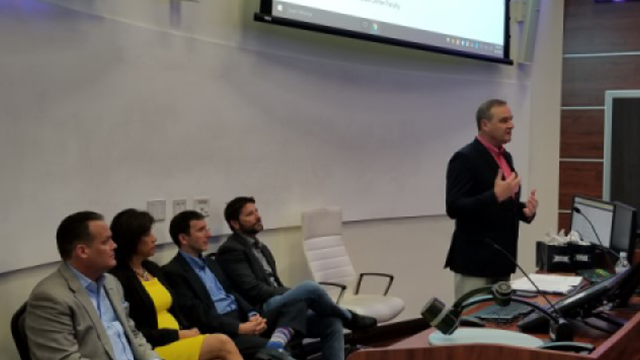 ---
Visiting Faculty Presentations
Campus Visit, Fall 2019: Rakesh Niraj PhD, Associate Professor, Case Western Reserve University
"Better Deal Closure Predictions – A Matter of "Survival" for Sales Operations," Thursday, October 24, 2019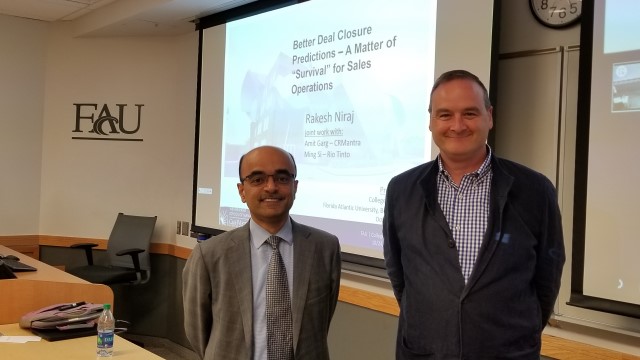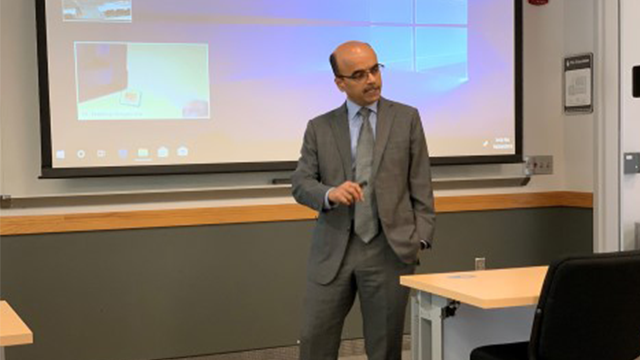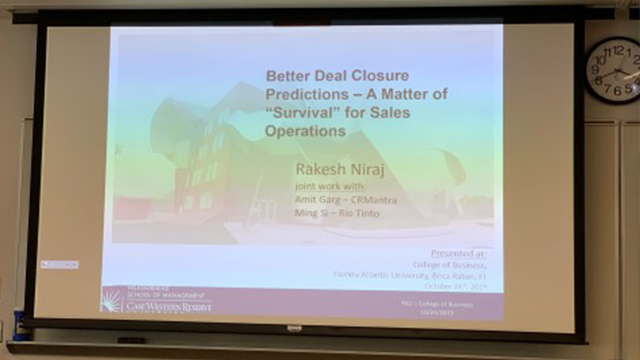 Zoom Meeting, Fall 2020: Mary Jo Bitner PhD, Emeritus Professor Former Executive Director, and Thomas Hollmann PhD, Executive Director, Center for Services Leadership, W.P. Carey Schoolf of Business, Arizona State University.
"Creating and Sustaining a Successful Services Center"