FAU College of Business Equity Crowdfunding Tracker Is First Free Resource in U.S.
By Denise Gravatt | 11/10/2021
Tags:
Bulletins | Finance
Categories:
Faculty/Staff | Initiative | Research | Students
---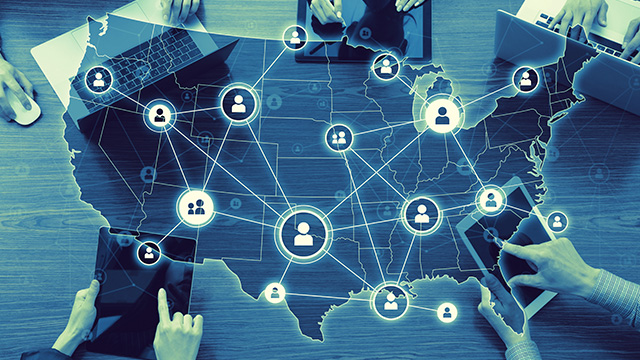 In just four years, the U.S. equity crowdfunding market has grown in total amount raised from $23 million in 2016 to $244 million in 2020. FAU's Equity Crowdfunding Tracker presents data that spans from May 16, 2016—when Title III of the 2012 JOBS Act (the "crowdfunding exemption") took effect—to today.
Equity crowdfunding is a fast, cost-efficient way for entrepreneurs to raise capital through an internet portal by pooling money from investors of all kinds. These investors give money to the business in exchange for an ownership share or a debt instrument and hope to earn significant returns if the business succeeds.
FAU's Equity Crowdfunding Tracker shows the evolution of this market activity and is the first free resource tracking and reporting on equity crowdfunding in the U.S. It offers important insights for individuals, platforms, entrepreneurs, and regulators seeking to understand the drivers behind where equity crowdfunding activity takes place and how successful it is. Users can interactively select different regions and platforms to compare crowdfunding levels and outcomes.
Developers, Douglas Cumming, Ph.D., Sofia Johan, Ph.D., and Robert Reardon, Ph.D. Candidate, envision the data tracker will appeal to a variety of users:
Entrepreneurs can use the data to better plan and structure their equity crowdfunding campaigns as well as explore how many campaigns have run in their region and how likely offerings will be successful.
Investors can use the data to make more informed investment decisions by seeing where investment opportunities are found as well as the likely outcomes with crowdfunding.
Policy makers can see whether policy changes have stimulated the market, and if so, how.
Platforms can see why some platforms have more success than others.
Students can see how the market mechanisms work in ways that are and are not expected, so that they gain a real-world understanding of FinTech and crowdfunding to help further their careers as entrepreneurs and investors in the digital age.
Researchers can analyze the data for more crowdfunding research at FAU.
Key Research Findings to Date
Three research papers using the data identify the following key findings:
Equity crowdfunding rose during the COVID-19 crisis in response to the CARES Act and has been more resilient than bank consumer lending during the COVID-19 crisis.
Equity crowdfunding amounts have shifted significantly across states in the post-COVID environment and in relation to housing prices with some states, like Florida, gaining significantly, and other states, like New York, relatively declining.
Successful equity crowdfunding campaigns are more likely those where the entrepreneur incorporated under the laws of Delaware, issue common equity (not issuances involving preferred equity or debt), while financial statement disclosures have little relation with campaign success.
About the Developers:
FAU Finance professor Douglas Cumming, recently ranked among the world's top 2% of most cited researchers in a new Stanford University database. Cummings was also part of a team recognized for distinguished research on crowdfunding, receiving the 2021 Helena Yli-Renko Research Impact Award, sponsored by the Lloyd Greif Center for Entrepreneurial Studies at the University of Southern California's Marshall School of Business.
FAU Finance professor Sofia Johan was recently appointed Co-Editor of Venture Capital: An International Journal of Entrepreneurial Finance. Johan is a coauthor of the leading crowdfunding textbook: Crowdfunding: Fundamental Cases, Facts, and Insights (Elsevier Academic Press, 2019).
FAU Ph.D. candidate Robert Reardon studies Business Administration with a concentration in Finance and research emphasis on Investor Behavior, Entrepreneurial Finance, and Microfinance.
- FAU -