Four College of Business Professors Rank Among World's Top 2 Percent of Most Cited Researchers
By Paul Owers | 11/05/2021
Tags:
Finance | Hospitality | ITOM | Management | Marketing
Categories:
Academics | Accolades | Faculty/Staff | Research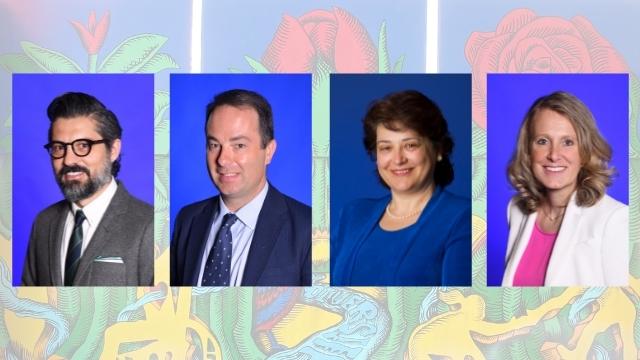 Florida Atlantic University College of Business faculty Anil Bilgihan, Douglas Cumming, Tamara Dinev, and Siri Terjesen are named in a new Stanford University database of the world's top 100,000 most cited researchers across 22 scientific fields of study.
The prestigious list, compiled by Stanford faculty Jeroen Baas, Kevin Boyack and John P.A. Ioannidis, is considered to be one of the best ways to measure faculty research productivity and impact.
Bilgihan, an associate professor of marketing at FAU, is listed in the database under the sports, leisure and tourism category, while Cumming, a finance professor, is listed under finance.
Dinev, professor and chair of FAU's Information Technology and Operations Management department, is listed under information systems, and Terjesen, an associate dean and professor of management programs, is listed under business and management.
The four College of Business professors are among 48 from FAU to make the list. The other 44 FAU researchers are mainly in the sciences.
-FAU-