Delray Beach Entrepreneur Becomes First Graduate of FAU's Executive Ph.D. Program
By Paul Owers | 08/11/2022
Tags:
Bulletins | Executive-Education
Categories:
Academics | Announcements | Research | Students
---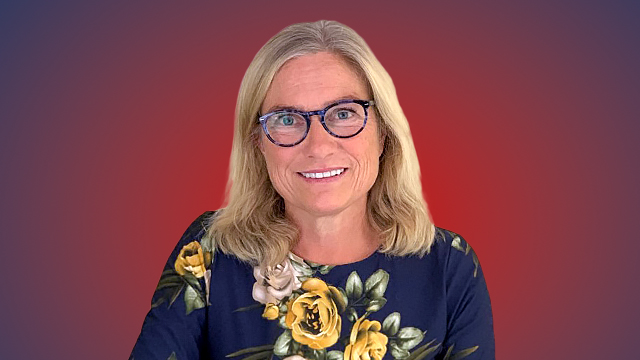 FAU's Executive Ph.D. program, a three-year course study designed for working professionals, achieved a milestone in summer 2022 with its first graduate.
Lotta Collard, the founder and CEO of Key Performance LLC in Delray Beach, earned a doctorate degree in business administration.
After two years, students must select a field for research, and Collard chose economics. Her dissertation topic was: "The Effects of Individual-level Knowledge on Firm Performance: An Evolutionary Perspective."
"It is a highly rewarding program, both academically and personally," said Collard, an entrepreneur who lives in Delray Beach and Sweden, where she has a sister company, Key Performance Solutions. "I learned a lot, and it changed the way I think about and approach research in particular and life in general."
Collard previously earned an undergraduate degree in marketing from the University of Alabama at Birmingham and a master of science in project management from Boston University.
The FAU Executive Ph.D. program, which launched in fall 2019, offers hybrid instruction, allowing students to attend in person or live online to accommodate the schedules of working adults. The program meets every third weekend from 8 a.m. to 6:15 p.m. both days. On-campus residencies are limited to two per semester.
"This schedule offers maximum flexibility to busy professionals while still providing networking opportunities with their peers and significant interaction with our world-class faculty," said Ken H. Johnson, Ph.D., associate dean in FAU's College of Business.
Collard said the hybrid approach is a good way to accommodate everybody's preferences and needs. The third year was her most challenging because she no longer had a course schedule to follow and had to move along with her dissertation work on her own. She said current and future students should be mentally and logistically prepared for that last year.
"It is easy to feel a relief to have completed the six straight semesters of course work, but in a sense, that is when the real work begins, and your abilities and your grasp of the concepts are put to the test," she said.
-FAU-