Study: Home Price Declines Hitting Western U.S. Markets
By Paul Owers | 11/02/2022
Tags:
Executive-Education | Finance | Housing-Ranking | Press-Releases | Real-Estate
Categories:
Faculty/Staff | Initiatives | Research
Buying Now is Risky as More Metros Hit Their Peaks
---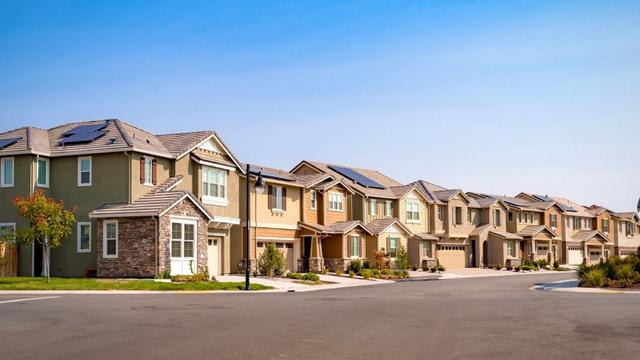 Average home prices are falling in 39 of the 100 largest U.S. housing markets and prices in an additional 18 metropolitan areas are expected to decline soon, according to researchers at Florida Atlantic University and Florida International University.
The September price drops from market peaks occurred mainly in the West, with the largest in San Jose, California, at 6.3 percent. Austin, Texas (5.5 percent); San Francisco (4.4 percent); Boise, Idaho (4.2 percent); and Salt Lake City, Utah (3.8 percent) round out the top five.
Meanwhile, premiums are falling in 18 metro areas, including Atlanta, Chicago, Houston, New York and Orlando. Premiums are the percentage above long-term pricing trends that buyers must pay to secure properties. A premium decline usually is a precursor to a drop in average price.
The researchers also rank the most overvalued housing markets by studying long-term pricing trends back to 1996, with data covering single-family homes, townhomes, condominiums and co-ops. Cape Coral-Fort Myers is the nation's most overvalued market, with buyers paying a premium of 68.69 percent. Four other Florida markets are in the top 10, with the top 17 markets all overvalued by more than 50 percent.
The full rankings with interactive graphics can be found here.
"Housing markets across the country are definitely slowing down and appear to be reaching the peaks of their current housing cycles," said Ken H. Johnson, Ph.D., an economist in FAU's College of Business. "Buying a home now in much of the country is risky because values likely will fall if they haven't already, but I doubt we'll see anything close to the downturns that occurred 15 years ago."
The rankings don't consider how expensive a market traditionally is. High-cost areas such as New York and San Francisco are among the least overvalued because homes in those metros are selling relatively close to where they should be, based on historical trends, according to the study.
While average prices continue rising in most of Florida, Cape Coral-Fort Myers (before the impact of Hurricane Ian) and North Port-Bradenton showed the state's first price declines from their market peaks.
"It is hard to say where prices will go from here in Florida," said Eli Beracha, Ph.D., of FIU's Hollo School of Real Estate. "But it seems most likely that Florida housing markets will fare better than most other markets across the country due to the persistent shortage of homes for sale and the pace at which people are relocating to the state."
In general, markets with increasing population and significant inventory issues will see fewer impacts on prices, while other areas with stagnant or declining populations and more homes on the market could see significant price declines, the researchers said.
-FAU-