Study: Renting Beats Buying in Vast Majority of U.S.
By Joshua Glanzer | 03/06/2023
Tags:
Executive-Education | Finance | Press-Releases | Real-Estate
Categories:
Faculty/Staff | Initiatives | Research
---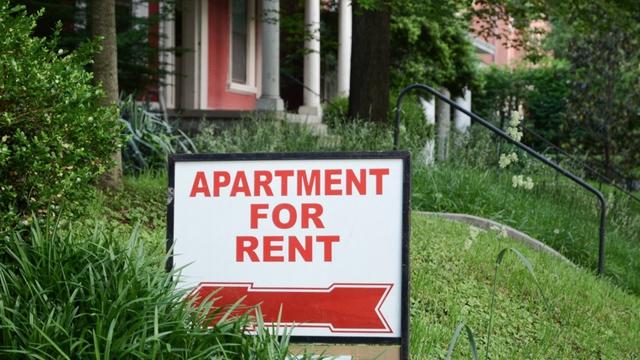 Despite widespread home price declines, renting still makes more sense than owning in the vast majority of U.S. housing markets, according to researchers at Florida Atlantic University and Florida International University.
The Beracha, Hardin & Johnson National Price-to-Rent Ratios Monthly Report for January shows that homes still are selling for more than they should in 97 of 99 markets, an indication that renting is more favorable than homeownership.
"Home prices are down, but they are still too high and near record levels so we expect further price corrections in the future," said Ken H. Johnson, Ph.D., a co-author of the report and an economist in FAU's College of Business. "While rents also are on the rise, consumers are better off financially in most areas if they hold off buying until home price declines level off."
Metro areas such as McAllen, Texas; San Jose, California; San Francisco; and Honolulu are among the most renter-friendly markets nationwide with price-to-rent ratios well above the local historic averages. Those areas could face sharp price reductions in the months ahead.
A market's price-to-rent ratio is measured by dividing the average home price by the average annual rent. The calculation is compared to the historic price-to-rent ratio for the market to determine if owning or renting is preferred. Price-to-rent ratios above the local historic average indicate renting is better, while scores below the historic average suggest buying is better.
"Traditionally homeowners have been able to build wealth faster than renters, but those who rent can still build a sizable nest egg if they are disciplined," said Eli Beracha, Ph.D., a co-author and director of FIU's Hollo School of Real Estate. "In order to replicate equity creation, renters should invest the money they otherwise would have spent on maintaining their homes."
Only two markets (Springfield, Massachusetts and Cape Coral-Fort Myers) have negative price-to-rent scores or discounts, implying owning is, on average, better than renting in financial terms.
Renters in Springfield paid an average of about $1,615 in January, a year-over-year increase of 14.73 percent, leading all 100 markets analyzed by the Waller Weeks & Johnson Rental Index.
Meanwhile, Cape Coral is still recovering from the effects of Hurricane Ian in September. The Category 4 storm destroyed or badly damaged homes and rentals that have since been taken out of the housing stock, worsening the supply problem that already existed in Southwest Florida.
"In these two markets, home prices are falling, if only slightly, while rents are rising at an astounding rate," Johnson said.
The BH&J monthly report is produced by Johnson, Beracha and FIU College of Business Dean William Hardin, Ph.D. It combines raw housing prices and rents from Zillow's Housing Value Index and Zillow's Observed Rental Index.
The shortage of both rental and for-sale units is driving high rents and home prices. The construction of needed units will help bring the housing crisis under control, the researchers said.
-FAU-