Florida Undergraduate Research Conference 2016
Students from the Business and Economics Polling Initiative (BEPI) attended the Florida Undergraduate Research Conference at University of Tampa on Feburary 26-27, 2016. This conference hosted nearly 700 participants from over 30 institutions in the state of Florida. FAU sent 14 students to the conference and six of the fourteen students were from BEPI. The most important thing of this experience is that in the process of getting their projects ready for the submission, students have acquired the skills and discipline needed to work independently, think critically, and write clearly.
They presented very interesting topics and received great feedback. The students that participated in the Conference are: Marina Giral Lores, Ryan Cluckey, Ryan Gondek, Monique Hall, Jonathan Chavez and Erik Rodriguez.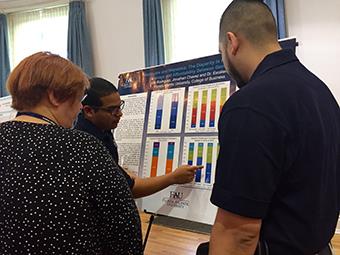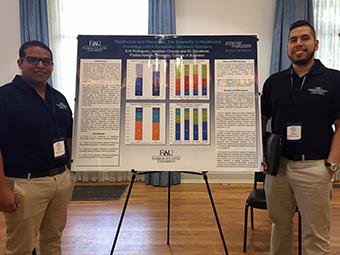 Jonathan Chavez and Erik Rodriguez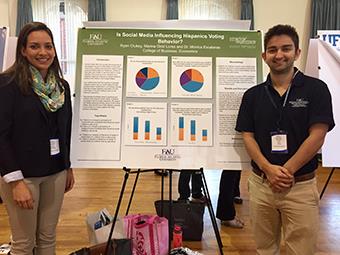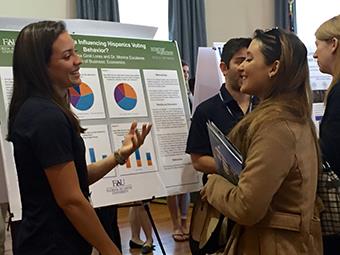 Marina Giral Lores and Ryan Cluckey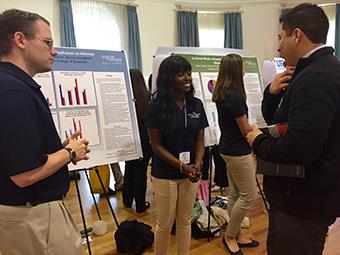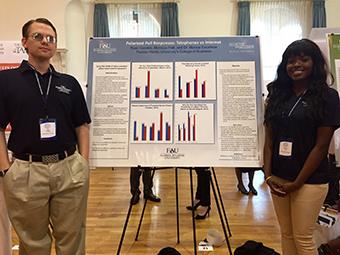 Ryan Gondek and Monique Hall