PMP® EXAM PREP (21 hr) Program Requirements
PMI® has set the following PMP® and CAPM® Certification requirements:
A four-year degree
36 months leading projects
35 hours of project management education/training or CAPM® Certification
OR
A high school diploma or an associate's degree (or global equivalent)
60 months leading projects
35 hours of project management education/training or CAPM® Certification
CAPM® Eligibility Requirements
To be eligible for the CAPM® certification, you need a high school diploma or global equivalent and must meet the educational requirement.

Educational Background

Secondary diploma (high school diploma/global equivalent)

AND

Project Management Education

23 contact hours of formal education
Program Details
Format: Fri./Sat./Sun. | Live Virtual or In-Class Boca Raton Campus
Dates: Dec. 10 – 12, 2021
Time: 9:00am – 4:00pm (Breakout in multiple sessions within the timeframe)
Hours: 21 Hours-PDUs/ 2.1 CEUs
Sessions: 3
Location: Live Virtual or In-Class Boca Raton Campusl
Fee: $1,395.00
Prerequisites
To ensure your success in the course, you should have experience with basic project management concepts and have some working experience with project management. FAU Executive Education offers a variety of Project Management related courses to assist you in your path to professional certification with such courses and programs as:
This information is provided by PMI® and can change without notice and is included herein as a courtesy. All applicants should refer directly to PMI® for the latest exam and eligibility requirements.
Course-specific Technical Requirements
Hardware
For this course, students will need complete systems to access the virtual classroom. You will need Microsoft Office applications to access the sample documents and templates. Each computer will need the following general hardware configurations:
1 gigahertz (GHz) 64-bit (x64) processor
2 gigabytes (GB) of Random Access Memory (RAM)
32 GB available storage space
Monitor capable of a screen resolution of at least 1,024 × 768 pixels, at least a 256-color display, and a video adapter with at least 4 MB of memory
Keyboard and mouse or a compatible pointing device
Internet access
Software (As recommended by PMI®)
Microsoft® Office 365™ license (which provides the Microsoft Office apps)
Microsoft® Windows® 10 Professional
The PMP® Exam Changed in January 2021...Be Prepared! To learn more about the changes, click here.
PMP®, CAPM®, PMI-SP®, PMI-RMP®, PMI-PBA®, and PMI-ACP® are registered marks of the Project Management Institute, Inc.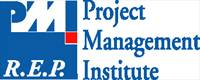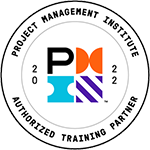 Florida Atlantic University is an Authorized Training Provider (ATP®) approved by the Project Management Institute (PMI)® in addition to being one of PMI®'s Registered Educational Providers (R.E.P.)®.
Contact Us
Todd Edge
Program Manager
phone: (561) 297-2544
email: tedge@fau.edu
map: Bldg. 103, SF 129