Executive Forum Speaker Series: Fall-2020
The Executive Forum is designed to provide the wealth of knowledge and experience of inspirational leaders and executives from a wide variety of businesses and industries. The speakers present a brief overview of their businesses, as well as specific professional experiences, followed by a discussion of key issues facing their industries in the current business and economic climate.
This series is sponsored by:

We are proud to welcome esteemed local business leaders to speak directly with FAU MBA students.
---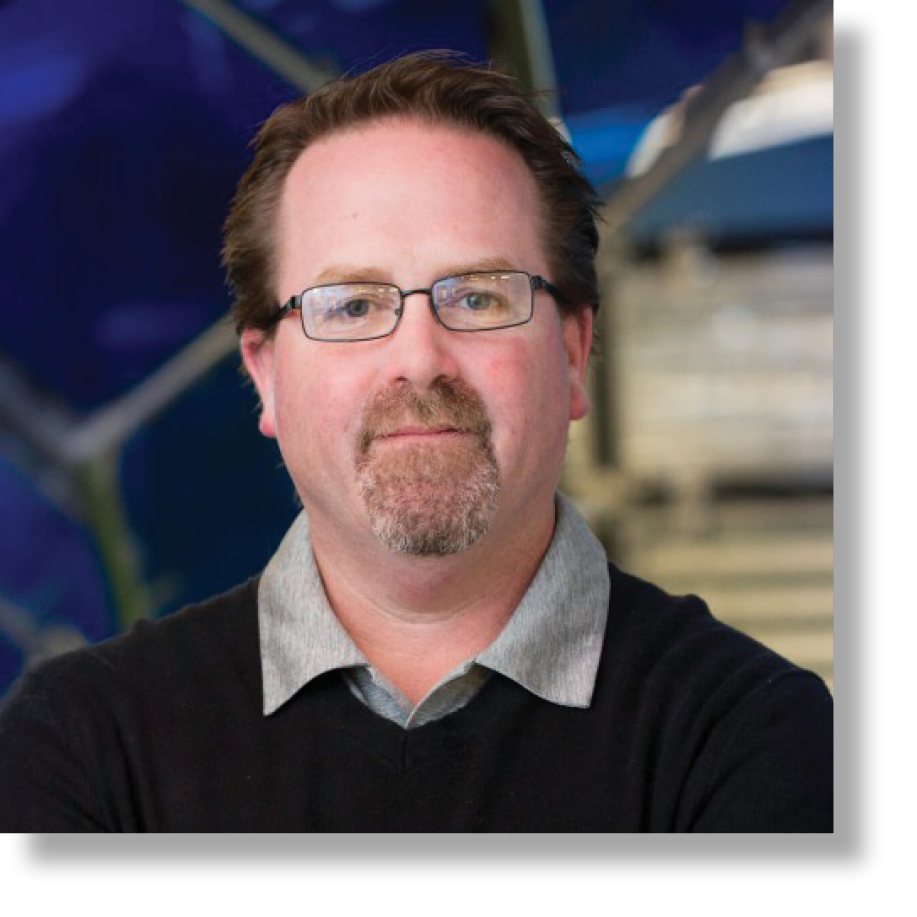 John Duffy
CEO
3cinteractive
August 25, 2020
John Duffy is a visionary who, over his 25 years as an entrepreneur, has maintained a steadfast belief that it should be easy for brands to use technology to connect with consumers in meaningful ways. Out of that simple belief, 3Cinteractive (3C) was born. In the early days of mobile, when competitors were focusing on selling wallpapers and ringtones, John proved himself an independent thinker. He focused 3C on finding ways to help brands use mobile to drive relevant engagement at the consumer's moment of need that delivered measurable business results.
Today, using a blend of expertise and technology, 3C empowers leading brands and retailers to develop deeper, more valuable relationships with their consumers through the implementation of highly effective mobile marketing solutions.
As an innovator and evangelist of mobile, John is a sought-after expert and speaker on topics including mobile marketing and entrepreneurship. He has been featured in publications including The New York Times and Forbes and appeared on CNBC's Squawk Box, MSNBC and various other programs.
In recognition for leading 3C to the forefront of its industry, John has been honored with numerous awards including Ernst & Young's "Entrepreneur of The Year" award, South Florida Business Journal's "Ultimate CEO," Sun Sentinel's "Excalibur Award," and has been named to Irish America magazine's "Business 100" list of the best leaders of Irish descent. He also serves on the board of the Dan Marino Foundation and supports various programs that facilitate the development of young entrepreneurs.
---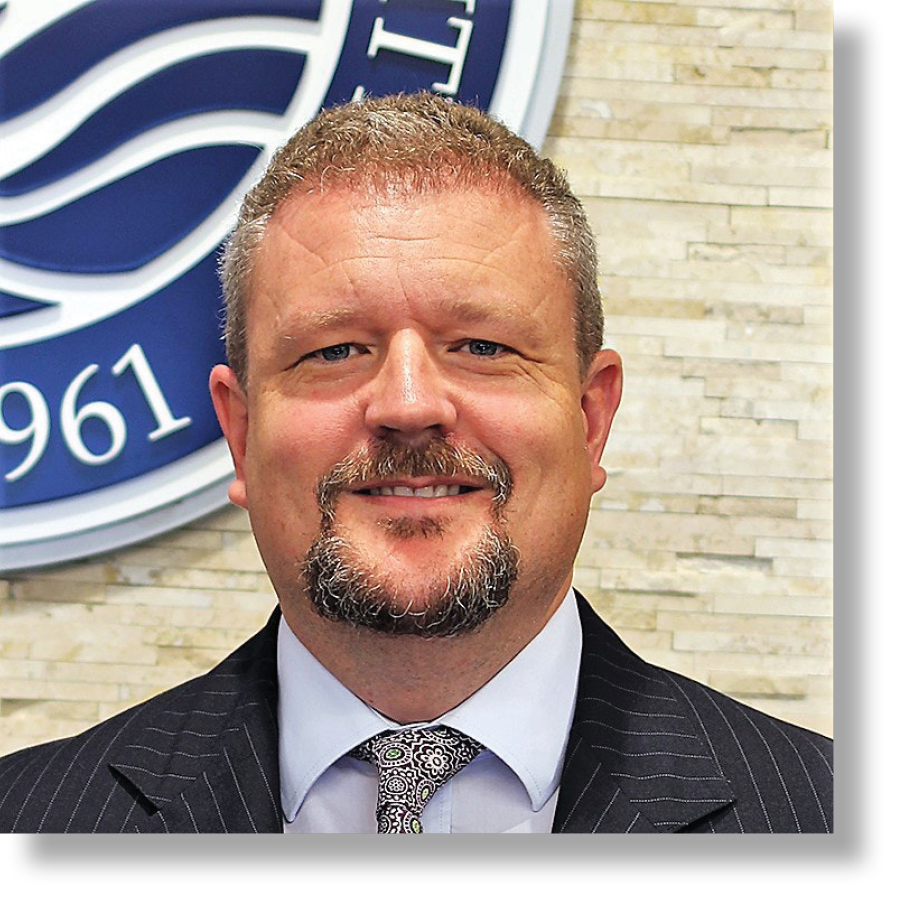 Andrew Duffell '15
President
Research Park at FAU
September 1, 2020
Duffell's international background and multiple economic development roles have shaped his forward-thinking and problem-solving approach regarding the development of South Florida's economy using technology as a catalyst. Since becoming president & CEO of the Research Park at FAU in 2011 the Research Park's contribution to the region's economy has surged, largely due to the repositioning efforts Duffell has implemented. The Research Park at Florida Atlantic University® is home to technology companies and research-based organizations working to support the research and development activities of Florida Atlantic University and to foster economic development and broaden the economic base of Broward and Palm Beach counties. Under Duffell's leadership it has become known as South Florida's laboratory for new entrepreneurial ideas and technologies and is a valuable asset in the region's economic development efforts. Duffell's personal achievements include being named the Greater Boca Raton Chamber of Commerce Business Leader of the Year and being honored as a South Florida Business Journal Ultimate CEO, both in 2017, as well as a 2015 Palm Beach Ultimate CEO by the South Florida Business Journal and being recognized in January 2015 as a "40 Under 40 Rising Star in Economic Development" by Development Counsellors International (DCI) at the International Economic Development Council (IEDC) Leadership Summit. Currently Duffell serves on the boards of directors for the Greater Boca Raton Chamber of Commerce, Florida Economic Development Council and the Children's Home Society of Florida, as well as other advisory boards related to economic development.In 2000 he was conferred the degree of Master of Arts (Hons) in European Studies by the University of Aberdeen and in 2015 earned a master of business administration (MBA) from Florida Atlantic University.
---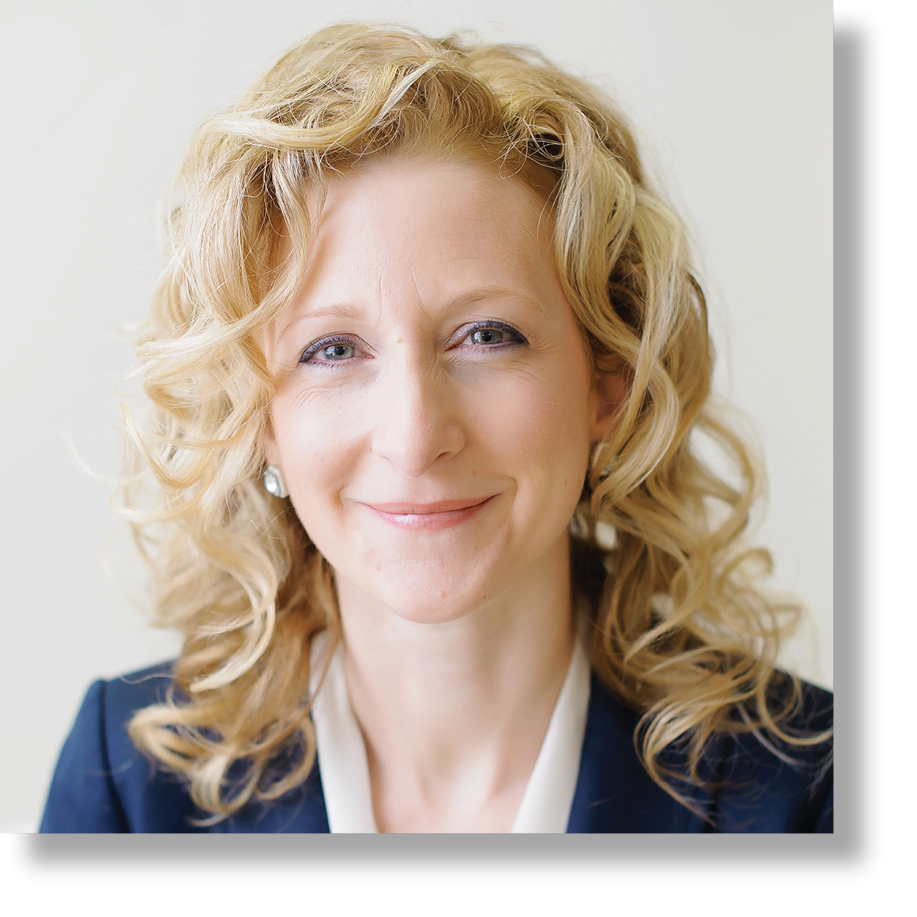 Susan Beal
Former CCO, Infor
CEO, Beal Budgeting
September 8, 2020
With over 20 years of enterprise software experience, ranging from programming to the C-suite, Susan is passionate is about the results customers can achieve when they choose the right solution. She served as Chief Customer Officer for Infor, where she created a global strategy to maximize customer acquisition, retention, and profitability. Prior to that she served as SVP, Global Solution Consulting for Infor, where she was chartered with the global consolidation and transformation of Infor's presales organization. Her career has taken her across a wide variety of roles spanning the full software development, implementation, and customer success lifecycle – she sees the big picture, breaks down silos, and maximizes results for customer success. Today she advises enterprise software companies and systems integrators (and even a Miss USA contestant!) how to understand and articulate their value story, deliver winning sales presentations, and execute for success.
---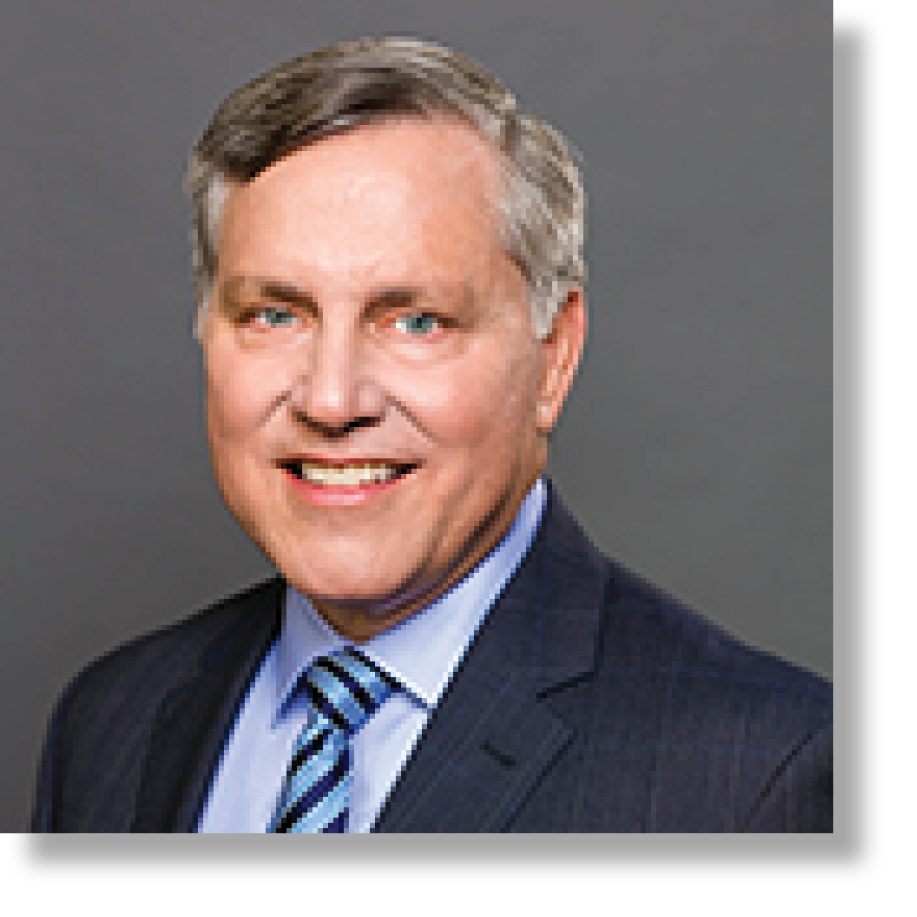 Brent Burns
President & CEO
JM Family Enterprises, Inc.

September 15, 2020
Brent Burns is president and chief executive officer of JM Family Enterprises, Inc., a $17.7 billion diversified automotive corporation ranked No. 20 on Forbes' list of America's Largest Private Companies. As CEO, Burns leads the entire organization, including JM Family's executive management team, which oversees the development and implementation of the company's objectives and strategies for future growth.
Burns oversees all of JM Family's businesses, including Southeast Toyota Distributors, the world's largest independent distributor of Toyota vehicles; JM&A Group, one of the leading independent providers of finance and insurance products in the automotive industry; Southeast Toyota Finance, a captive finance company for 177 Toyota dealers in the southeast; JM Lexus, South Florida's only Lexus Plus dealer; and Home Franchise Concepts, a franchise network of home improvement products and services consisting of Budget Blinds, Tailored Living, Concrete Craft and AdvantaClean.
Burns joined JM Family in 2000 and was promoted to president of World Omni in 2001. He was named JM Family's chief financial officer in 2008, where he was instrumental to the company's successful financial stability during the country's economic downturn. He was promoted to chief operating officer in 2014 and became president in 2017. With nearly 20 years of leadership experience in automotive operations and finance prior to JM Family, Burns held several senior level positions at various companies including Alamo Rent-A-Car, Inc.; AutoNation Financial Services, Inc.; KPMG Peat Marwick; and RMS Networks, Inc.
Burns graduated from Florida Atlantic University with a bachelor's degree in business administration. In 2017, he was appointed to the Florida Atlantic University Board of Trustees. Burns is a member of the Florida Institute of Certified Public Accountants and sits on the board of the Boys & Girls Clubs of Broward County. He and his wife live in Sea Ranch Lakes, Fla. and have two children.
JM Family Enterprises, Inc., founded by Jim Moran in 1968, is a $17.7 billion diversified automotive company ranked No. 20 on Forbes' list of America's Largest Private Companies. JM Family is also ranked No. 26 by FORTUNE® as one of the 100 Best Companies to Work For®, its 22nd consecutive year on the list. Primary subsidiaries include: Southeast Toyota Distributors, JM&A Group, Southeast Toyota Finance, JM Lexus and Home Franchise Concepts. Headquartered in Deerfield Beach, Fla., JM Family has major U.S. operations in Jacksonville and Margate, Fla.; Commerce and Alpharetta, Ga.; Mobile, Ala.; St. Louis, Mo.; and Irvine, Calif. Interact with JM Family on Facebook, Twitter, Instagram and LinkedIn.
---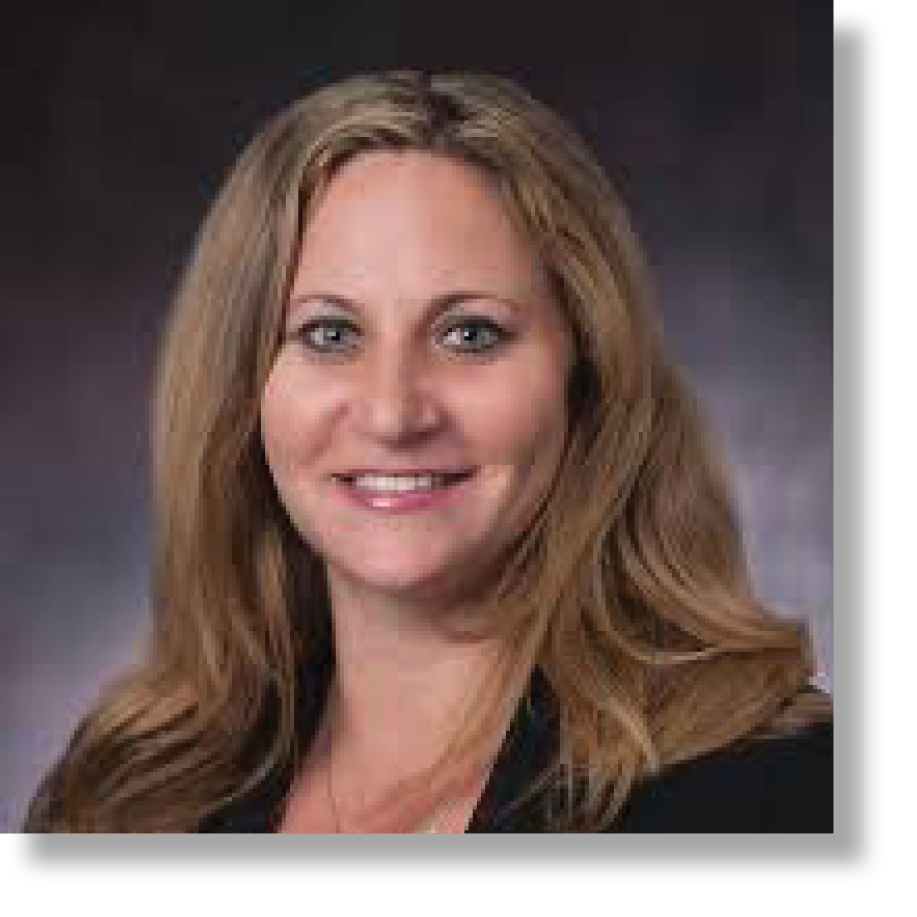 Lisa Rosenthal
CEO
Mayvin, Inc.
September 22, 2020
Ms. Lisa Rosenthal is the Chief Executive Officer and co-founder of Mayvin, Inc., a dynamic mid-sized business. Mayvin is a global technical and knowledge-based services company serving defense, intelligence, and federal civilian government customers. Under her leadership, Mayvin has set record revenue growth annually making the Inc 5000 list of fastest growing firms 6 years in a row. Ms. Rosenthal is recognized for strong leadership skills, facilitating organizational change, as well as developing strategies for significant business decisions across the Army, Department of Energy, and the Intelligence Community. Lisa proudly served on the American University (AU) Alumni Board of Directors and the National Board of Directors for Women in Defense HORIZONS Scholarship, STEM, and Academia Director. She is currently a Board Member on the American University Entrepreneurship Council and the Kogod Advisory Board. Further, Ms. Rosenthal is on the Board of Directors for My Sister's Place, D.C.'s first domestic violence shelter and a member of the BB&T DCA Advisory Council. She also proudly serves as a judge for the Kogod Case Competition and the George Washington Business Plan Competition. She has a Master's of Business Administration, International Finance as well as Management of Global Information Technology from The American University. She also has a Bachelor's of Arts in Political Science and a Bachelor's of Arts in Environmental Policy from The American University. She joined FAU COB's Advisory Board in August 2020.
---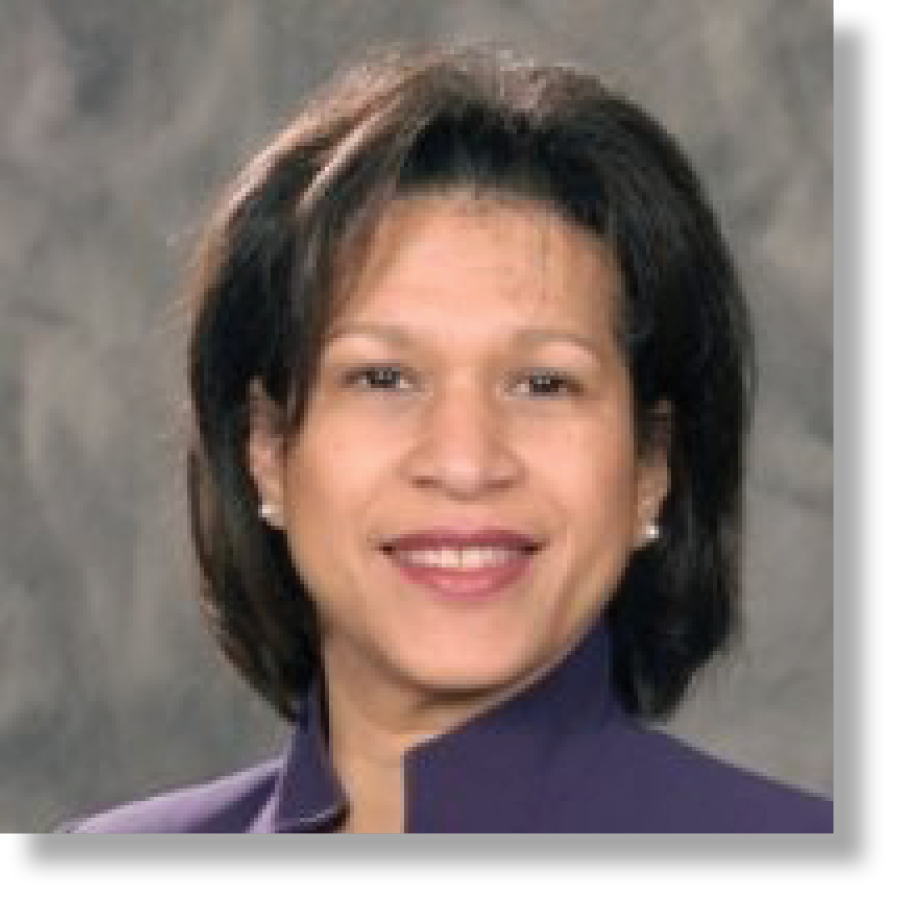 Chantal Leconte
Former CEO
Joe DiMaggio Hospital
September 29, 2020
Chantal Leconte is currently an Adjunct Professor for the College of Business Graduate program at Florida Atlantic University. Up until her recent retirement, she was the Chief Executive Officer at Joe DiMaggio Children's Hospital, a Memorial Healthcare System pediatric hospital in Hollywood, Florida. Professionally, she has more than 40 years of healthcare experience in various roles from several clinical positions including Nursing Manager to Hospital Chief Executive Officer.
Chantal brings a unique skill set to her leadership and academic role. Her experience offers a great balance of clinical knowledge as an RN and health care administration as a CEO. A balance you do not always find in healthcare executives.
Previously, Chantal has worked as Chief Executive Officer at Memorial Hospital Pembroke, Administrator of Wuesthoff Medical Center-Rockledge, in Central Florida, Chief Operating Officer of Coral Springs Medical Center, operated by Broward Health, in Coral Springs, Florida. In addition, she spent more than 17 years with Cleveland Clinic in various roles from Nursing Manager to Administrator of the Cleveland Clinic Hospital in Florida.
Throughout her career, she has worked to create environments that help people perform at their best. In that spirit, she has rewired her many skills and talent to teaching, enlightening graduate students on how and why to become successful leaders-sharing her expertise and helping others contribute to the future of healthcare.
She is a Fellow of the American College of Healthcare Executives (FACHE), is a graduate with honors from Nova Southeastern University in Fort Lauderdale, where she received her MBA. She also holds a bachelors degree in Healthcare Administration from Florida Atlantic University and a Nursing degree from Queensboro Community College in Bayside, New York.
She is a graduate of the Greater Fort Lauderdale Chamber of Commerce Leadership Class VI and the Leadership Broward Foundation Class XIX and has had prior involvement with the Women's Healthcare Executive Network-South Florida (WHEN), the American Heart Association, the Weston Business Chamber of Commerce-Women Council, the Rockledge Rotary Club, and the City of Rockledge Advisory Board in Central Florida. She served as the Chair of the South Florida Hospital and Healthcare Association Board of Directors. As an alumni, she routinely volunteers as a guest lecturer for the Nova Southeastern University MBA in Complex Health Systems and the Executive and Entrepreneur In Residence programs.
She is the proud mother of two daughters, a judge and a physician assistant; and also a grandmother of four phenomenal kids, one girl and three boys.
---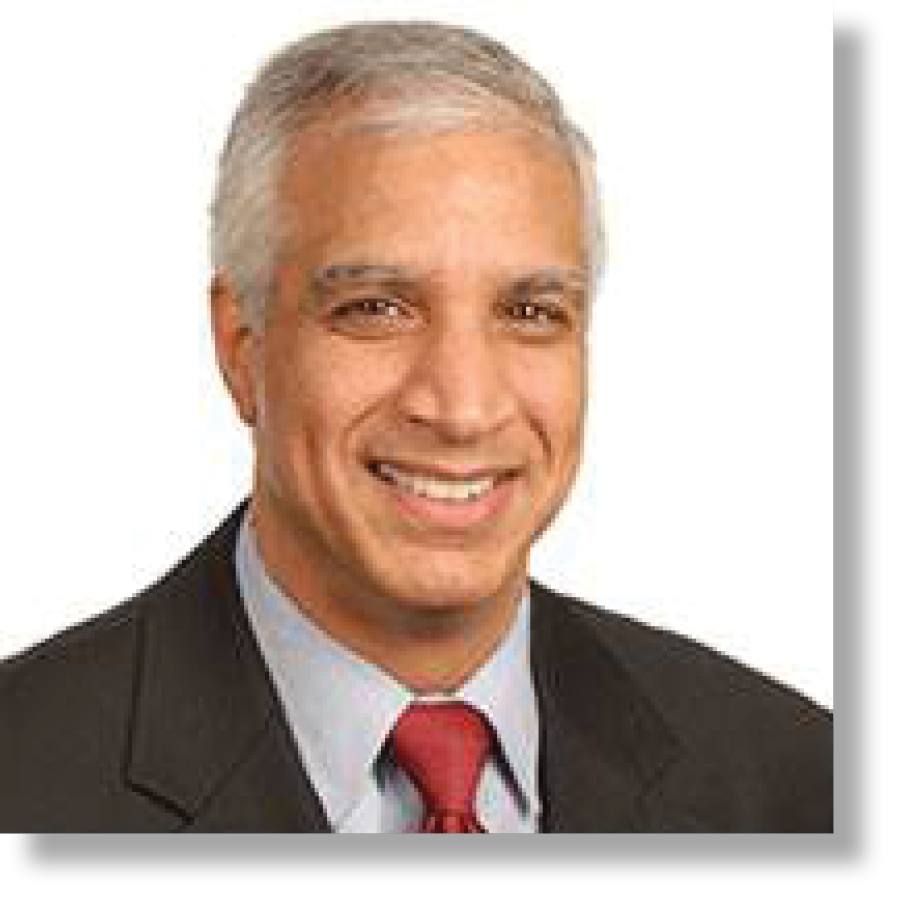 Naren Gursahaney
Interim CEO
Servicemaster
October 6, 2020
Naren Gursahaney retired in May of 2016 as the President, Chief Executive Officer and a Director of The ADT Corporation. ADT is the leading provider of home and small business electronic security, automation and alarm monitoring services in North America, with revenues of over $3.5 billion and servicing over 6 million customers in the US and Canada. Naren and his leadership team led the spin-off of ADT from Tyco International in 2012. This leadership team led the company to year over year improvements in revenues and operating performance until the sale of the company to Apollo Global Management in May of 2016.
Before this appointment, he was President of Tyco Security Solutions, the largest operating segment of Tyco International, which included ADT Security Services. Naren's extensive experience in enhancing the operational efficiency of multi-billion dollar organizations brought him to Tyco in 2003 to launch and lead a companywide operational excellence initiative. He then served as President of Tyco Engineered Products and Services, a $7 billion division, and its Flow Control business.
Prior to joining Tyco, Naren spent 10 years in leadership roles at General Electric, including general management, marketing, business development and information technology. His roles included President of GE Medical Systems-Asia, Chief Information Officer of GE Medical Systems and Vice President of Service for GE Medical Systems-Asia.
Before GE he served four years with Booz Allen & Hamilton, a leading global consulting firm. He began his career as an engineer with Westinghouse Electric in the U.S. and Israel, where he worked on the company's F-16 co-production program.
Naren is currently Chairman of the Board for ServiceMaster Global Holdings, a leading provider of essential residential and commercial services and, through its well-recognized brands, operates an extensive service network of more than 8,000 company-owned locations and franchise / license agreements. He is also a Director for NextEra Energy, a leading clean energy company with consolidated revenues of approximately $16.2 billion and approximately 15,000 employees in 30 states and Canada. Naren is a member of the Audit and Governance & Nominating Committees at NextEra. He is also a member of the Board of Advisors for the Berwind Corporation, a diversified family-owned global manufacturing company.
He holds a Bachelor of Science in Mechanical Engineering from Penn State University and an MBA in General Management from the University of Virginia's Darden School of Business Administration. An active Penn State alumnus, Naren serves on several advisory boards within the university. In 2009, Penn State honored Naren with the Outstanding Engineering Alumni Award from the College of Engineering, and in 2015 he was recognized as an Alumni Fellow.
---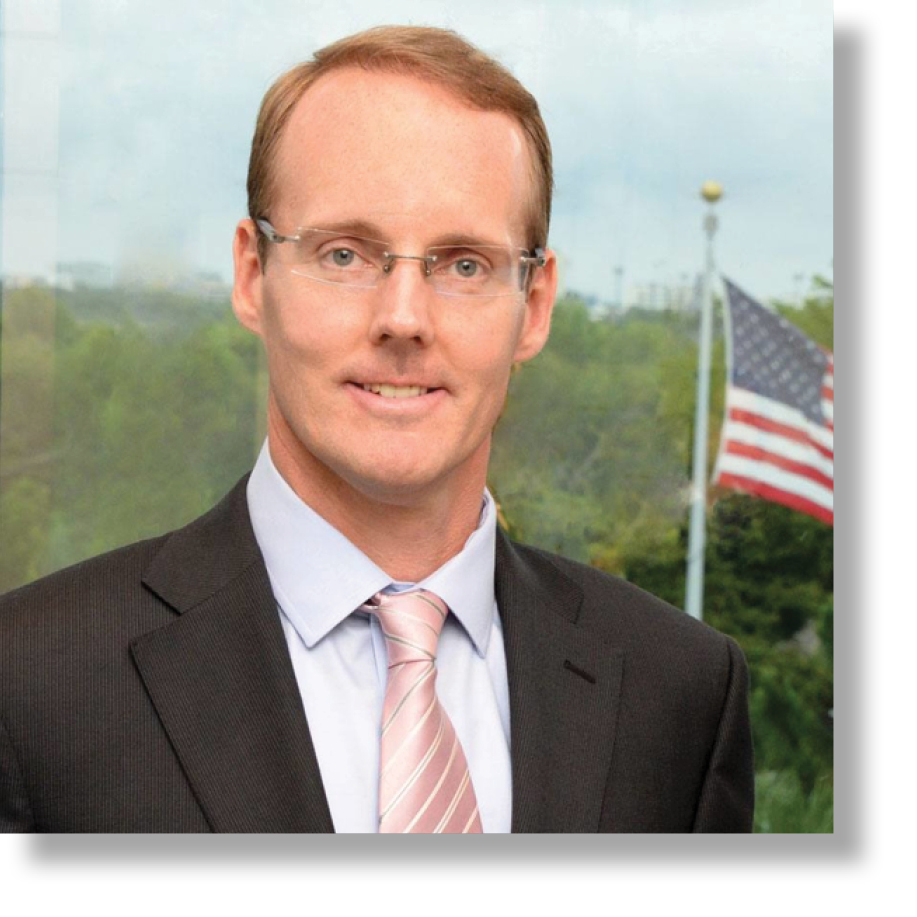 Stan Moss
CEO
Polen Capital
October 13, 2020
Mr. Moss joined Polen Capital in 2003. As CEO, Mr. Moss is responsible for the strategic direction of the firm and maintaining and nurturing a culture for talent to thrive in. Prior to joining Polen Capital, Mr. Moss served in CFO, strategic planning, operational and business development capacities for AmSouth Wealth and Asset Management. Prior to AmSouth, Mr. Moss was an Auditor for Coopers & Lybrand focused on financial services companies.
Mr. Moss received his B.S. in Accounting and earned his M.B.A. from the University of Alabama, where he was a student athlete. He received his M.S. in Global Finance from the NYU Stern School of Business and HKUST Business School. Mr. Moss is a CFA® charterholder and a Certified Public Accountant (inactive). He is a member of YPO (formerly the Young Presidents' Organization), the CFA Institute and the CFA Society of South Florida. Mr. Moss currently serves on the Florida Atlantic University College of Business Dean's Advisory Board and as chairman for the annual Polen Capital Make-A-Wish golf event..
---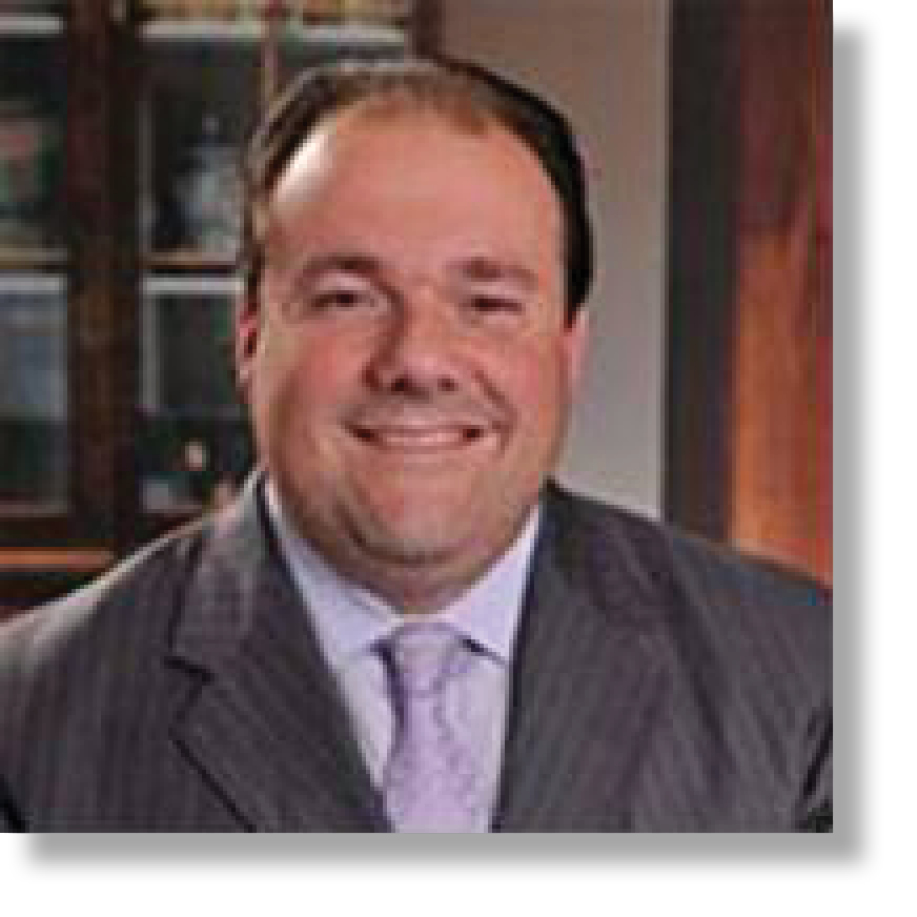 Pete Striano
Managing Partner
Northwestern Mutual - The Striano Group
October 20, 2020
Peter F. Striano lll, joined Northwestern Mutual in 1992 as the agency's first college agent. He signed his full-time contract after a successful college career in December of 1993. He has held the titles of College Agent, Special Agent, College Unit Director, Field Director, Managing Director and was appointed to Managing Partner in January of 2008.
The Striano Financial Group began with two District Offices and 51 Financial Representatives and a near negative under five year fact sheet. As of today, they have six District Offices in addition to the Network Office, 135 plus Financial Representatives with 30 Directors, and their under five FYC's have consistently been in the Top 10.
The Striano Financial Group has won numerous management awards for delivering quality service to their policy holders. They have won the growth award and achievement award every year they have been eligible- which has amounted to the last five years, each being in category 1. Pete and his team consistently beat their recruiting targets each year by achieving 50% in five and 100% in ten.
Pete is married to Aline and they have two beautiful children. Pete is very active in local community activities, as well as charities. Pete's philosophy is to find humor in everything in life and there is nothing funnier than a typical day as a Managing Partner.
In 2016, Pete received the FAU Distinguished Alumni award from the College of Business.
---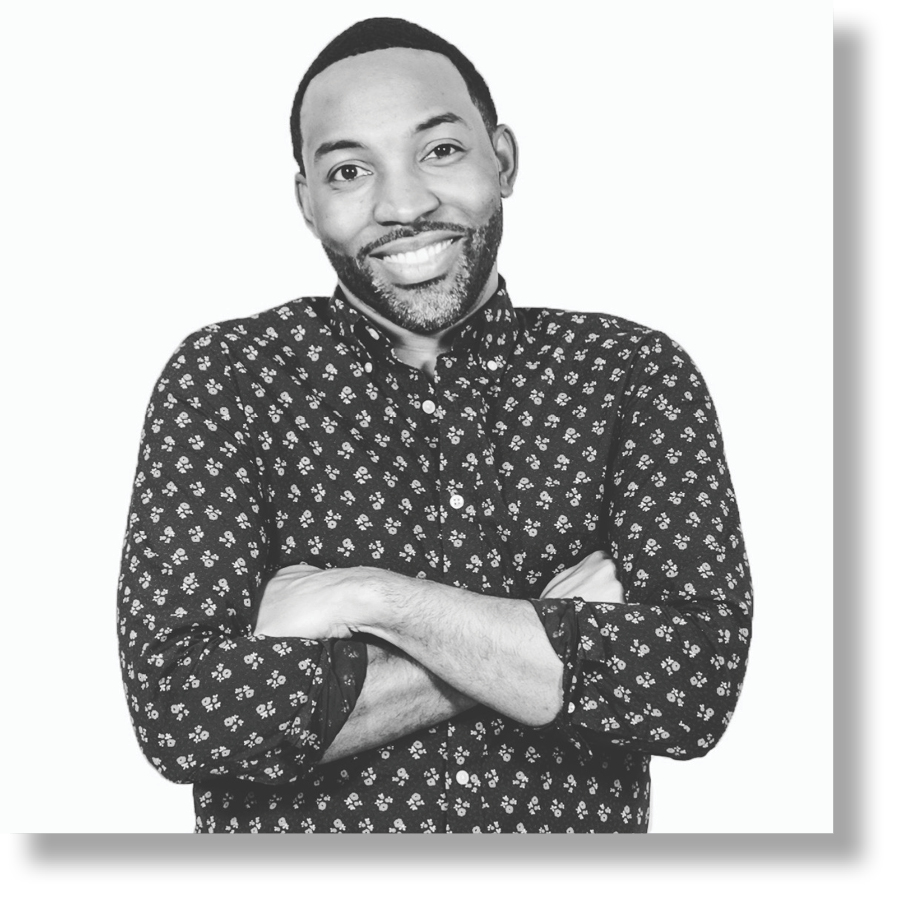 Michael Shaw
Vice President
Miami Marlins
October 27, 2020
Michael is currently the Vice President, Head of Experience & Innovation for the Miami Marlins, where he has organizational oversight of all venue operations. Additionally, Michael is responsible for bringing innovative ideas to life to benefit the broader organizational goals.
Michael was previously the Principal of Business Development at Amazon, where he developed go-to-market strategies for Amazon's ticketing business and led discussions with the NFL, NHL, and NASCAR. Prior to Amazon, Michael served as the Head of Sports Partnerships at Groupon, and was the leader to a portfolio of business partners across North America, including Major League Baseball Advanced Media, the National Basketball Association, Major League Soccer, and the NCAA.
Michael also secured partnerships with Fortune 50 & 100 brands and negotiated a first-of-its-kind partnership with one of the world's most valuable sports organizations, City Football Group, while serving as the Vice President of Global Revenue at Glide Slope, LLC. In addition to his business development experience, Michael also has an extensive sports media background and previously worked for ESPN and Silver Chalice New Media. Working in the Programming and Acquisitions group at ESPN, Michael was responsible for managing pro league relationships, developing scheduling strategies, and the creation of the NBA schedule on ESPN and ABC. Michael also played a key role in growing the networks at Silver Chalice where he developed programming strategies and managed partnerships with top companies, including YouTube, Apple, and Reebok.
Michael's approach in business is rooted in understanding his strengths, building meaningful relationships with people from all segments of life, and believing the most effective communication is in-person, honest, and fair. An entrepreneurial spirit, Michael built a five-person sales team during his sophomore year of college that sold food & sporting event coupons door-to-door to earn extra income for the upcoming semester.
Michael is a native of Nashville, Tennessee and a proud graduate of Middle Tennessee State University, where he received a Bachelor of Arts in Business Administration. Michael has made multiple appearances on ESPN's, True Hoop TV to do what he loves most, talk sports. Additionally, Michael has been a featured speaker and panelist throughout the country, including SXSW, Sports Business Journal Summits, and a guest on The Wharton Sports Business Radio Show on Sirius XM.
Michael is a member of Alpha Phi Alpha Fraternity, Inc. and has lived in many different cities around the country, spending the last six years in Manhattan before relocating to South Florida.