Executive Forum Speaker Series: Fall-2019
The Executive Forum is designed to provide the wealth of knowledge and experience of inspirational leaders and executives from a wide variety of businesses and industries. The speakers present a brief overview of their businesses, as well as specific professional experiences, followed by a discussion of key issues facing their industries in the current business and economic climate.
This series is sponsored by:

The College of Business offers this program to our MBA students every Thursday. This program is for currently enrolled FAU MBA students. If you would like to attend, you must RSVP in advance.
---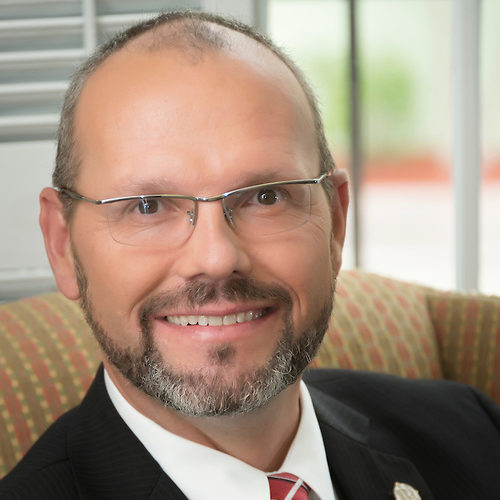 Heiko Dobrikow
EVP Las Olas Company and General Manager-Riverside Hotel
August 22, 2019
Heiko Dobrikow is a seasoned hotelier of over 30 years and a business professional with extensive experience in all areas of the property & asset management. He is an expert in providing advisory support and solutions, such as developing successful management teams, ensuring revenue optimization, implementing service excellence and employee satisfaction. Assets may range from a boutique hotel to a major convention resort, from commercial buildings to residential communities. Further Heiko is known for taking companies with vertical cultures and flatten them by implementing a Servant Leadership Ideology.
Currently Heiko is the Executive Vice President at the Las Olas Company and the General Manager of the Riverside Hotel, which both are owned and operated by the Wells Family of Fort Lauderdale. Heiko has led team for beautiful Hotels and Resorts to success. He believes in community involvement and is the Immediate Past Board Chair / current board director of the GFLCC (2016), Past President / current board director of the FRLA – Broward Chapter (2011 – 2012), current Board Member of the GFLA, current EC Member of the Winterfest Boat Parade and past EC Member of the Greater Miami & Beaches Hotel Association. He further is actively involved as a member at the Fort Lauderdale Rotary Club, the Rotacyclists Florida, an Ambassador for the Salvation Army, a member of the Patriot Guard Riders, Mission United of Broward County, Broward Partnership for the Homeless and further volunteers as a member of the FTL St. Patrick's Day Parade Committee. Heiko has received awards such as SoFlo General Manager of the Year (HSMAI), Chairman's Award (GFLCC), Broward's Best Leaders Award (SFEM), Gay & Lesbian Business Exchange Ally of the Year (GLBX), South Florida's Tourism Legend of the Year (HSMAI), SoFlo Power Leader (Sun-sentinel), Tourism Icon of the Year (TravelHost) and most recently Business Leader of the Year (FAU).
---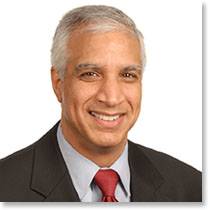 Naren Gursahaney
Retired President, CEO and Director of The ADT Corporation
Chairman, ServiceMaster Global Holdings
Director, NextEra Energy
Advisor, Berwind Corporation
August 29, 2019
Naren Gursahaney retired in May of 2016 as the President, Chief Executive Officer and a Director of The ADT Corporation. ADT is the leading provider of home and small business electronic security, automation and alarm monitoring services in North America, with revenues of over $3.5 billion and servicing over 6 million customers in the US and Canada. Naren and his leadership team led the spin-off of ADT from Tyco International in 2012. This leadership team led the company to year over year improvements in revenues and operating performance until the sale of the company to Apollo Global Management in May of 2016.
Before this appointment, he was President of Tyco Security Solutions, the largest operating segment of Tyco International, which included ADT Security Services. Naren's extensive experience in enhancing the operational efficiency of multi-billion dollar organizations brought him to Tyco in 2003 to launch and lead a companywide operational excellence initiative. He then served as President of Tyco Engineered Products and Services, a $7 billion division, and its Flow Control business.
Prior to joining Tyco, Naren spent 10 years in leadership roles at General Electric, including general management, marketing, business development and information technology. His roles included President of GE Medical Systems-Asia, Chief Information Officer of GE Medical Systems and Vice President of Service for GE Medical Systems-Asia.
Before GE he served four years with Booz Allen & Hamilton, a leading global consulting firm. He began his career as an engineer with Westinghouse Electric in the U.S. and Israel, where he worked on the company's F-16 co-production program.
Naren is currently Chairman of the Board for ServiceMaster Global Holdings, a leading provider of essential residential and commercial services and, through its well-recognized brands, operates an extensive service network of more than 8,000 company-owned locations and franchise / license agreements. He is also a Director for NextEra Energy, a leading clean energy company with consolidated revenues of approximately $16.2 billion and approximately 15,000 employees in 30 states and Canada. Naren is a member of the Audit and Governance & Nominating Committees at NextEra. He is also a member of the Board of Advisors for the Berwind Corporation, a diversified family-owned global manufacturing company.
He holds a Bachelor of Science in Mechanical Engineering from Penn State University and an MBA in General Management from the University of Virginia's Darden School of Business Administration. An active Penn State alumnus, Naren serves on several advisory boards within the university. In 2009, Penn State honored Naren with the Outstanding Engineering Alumni Award from the College of Engineering, and in 2015 he was recognized as an Alumni Fellow.
---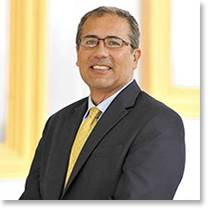 Sal Saldana
September 5, 2019
General Manager
Town Center Mall-Simon Malls
Sal Saldana serves as General Manager for Town Center at Boca Raton where he is responsible for the financial, marketing and operational performance for the renowned luxury shopping center. He leads a team in driving sales and traffic to the property while maximizing the customers shopping experience through a safe, friendly, clean and aesthetically pleasing environment. In addition to the day-to-day operations for the mall, he is also provides direction for permanent and short-term leasing as well as any potential development opportunities.
Saldana has made his career with Simon Property Group and has served in various roles at several of the most coveted shopping centers in the country in his 24 years with the company. He originally began as a Marketing Director in Texas where he quickly was promoted to General Manager, managing several shopping centers in Texas and Florida. He has assisted and/or led in the grand opening of seven new shopping center developments, transitioning others into the company as a result of merger/acquisitions and is an emergency response team member for the Florida region. He is the architect for Simon's Lifestyle Center Guide, a property management tool used in implementing best practices at open air centers and is a Simon corporate award recipient for many regional and national awards including Simon's prestigious recognition as being one of the best mall managers in the entire company, "Best of the Best" 5 years in a row. Sal also serves on the Boca Raton Chamber of Commerce Board of Directors and is actively involved in several local charities.
During his off time, Sal enjoys music, art and takes great pride in writing and composing his own folk music highlighting the Mexican cultural influence that he grew up in. He recently celebrated his 28th anniversary being married to Josephine Saldaña and together they have two beautiful daughters, Danielle 24 and Julia 20, and the proud grandparents to Isabella and Audrey. Both Sal and Josephine are originally from Texas but have made Florida their home.
---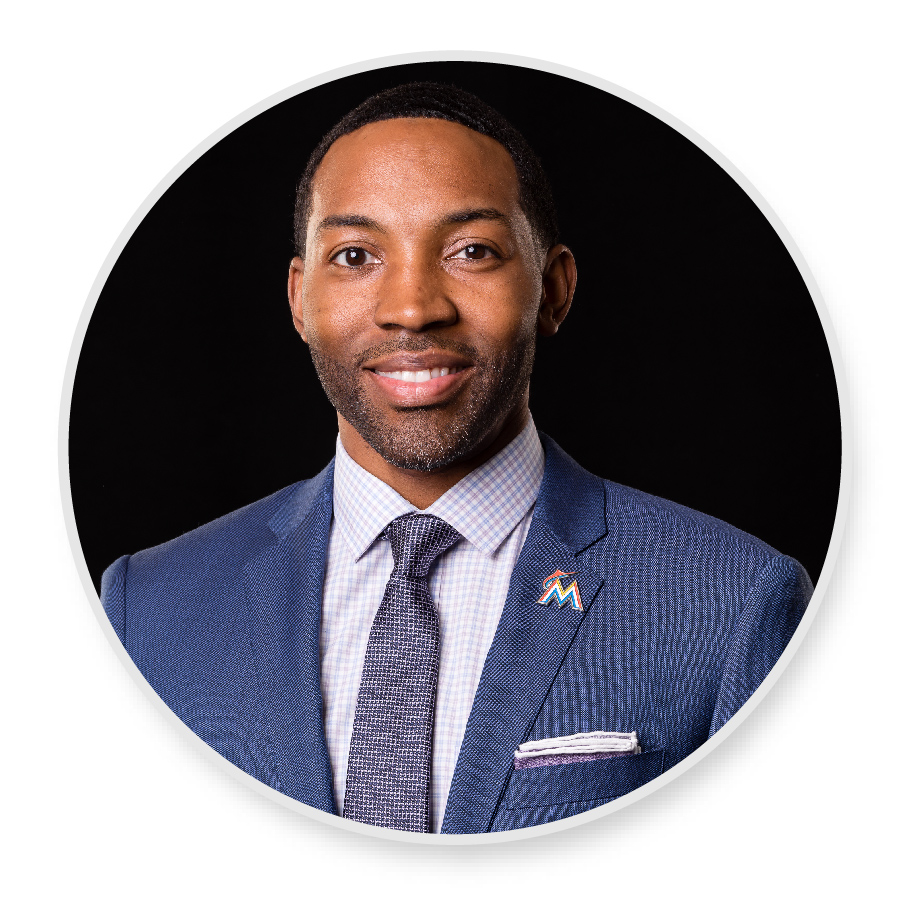 Michael Shaw
September 12, 2019
Vice President, Head of Customer Engagement Strategy
Miami Marlins
Michael is currently the Vice President, Head of Customer Engagement Strategy for the Miami Marlins, where he has organizational oversight of all guest experience functions, in addition to creative and managerial responsibility for the Club's retail business.
In the newly created role as the Head of Customer Engagement Strategy, Michael has developed an internal engagement council that includes representatives from customer-facing and supporting functions. The engagement council is tasked with developing strategies that will create a first-class experience for guests and fans at Marlins Park.
Over Michael's professional career, he has developed direct relationships with almost every sports franchise within the "Big 5" North American pro sports leagues. Previously, as the Principal of Business Development at Amazon, he developed go-to-market strategies for Amazon's ticketing business and led discussions with the NFL, NHL, and NASCAR. Prior to Amazon, Michael served as the Head of Sports Partnerships at Groupon, and was the leader of a portfolio of business partners across North America, including Major League Baseball Advanced Media, the National Basketball Association, Major League Soccer, and the NCAA.
Michael also secured partnerships with Fortune 50 & 100 brands and negotiated a first-of-its-kind partnership with one of the world's most valuable sports organizations, City Football Group, while serving as the Vice President of Global Revenue at Glide Slope, LLC. In addition to his business development experience, Michael also has an extensive sports media background and previously worked for ESPN and Silver Chalice New Media. Working in the Programming and Acquisitions group at ESPN, Michael was responsible for managing pro league relationships, developing scheduling strategies, and the creation of the NBA schedule on ESPN and ABC. Michael also played a key role in growing the networks at Silver Chalice where he developed programming strategies and managed partnerships with top companies, including YouTube, Apple, and Reebok.
Michael's approach in business is rooted in understanding his strengths, building meaningful relationships with people from all segments of life, and believing the most effective communication is in-person, honest, and fair. Michael began developing his approach at an early age, as he built a five-person sales team during his sophomore year of college that sold food & sporting event coupons door-to-door to earn extra income for the upcoming semester.
Michael is a native of Nashville, Tennessee and a proud graduate of Middle Tennessee State University, where he received a Bachelor of Arts in Business Administration. Michael has made multiple appearances on ESPN's, True Hoop TV to do what he loves most, talk sports. Additionally, Michael has been a featured speaker and panelist throughout the country, including SXSW, Sports Business Journal Summits, and a guest on The Wharton Sports Business Radio Show on Sirius XM.
Michael is a member of Alpha Phi Alpha Fraternity, Inc. and has lived in many different cities around the country, spending the last six years in Manhattan before relocating to South Florida in 2017.
---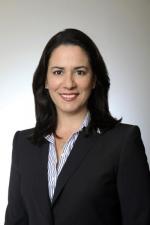 Clara Bennett
September 19, 2019
Executive Director
Boca Raton Airport Authority
Clara Bennett is the Executive Director of the Boca Raton Airport Authority, where she leads a team of dedicated aviation professionals in the business, operations, marketing and development of the Boca Raton Airport (BCT).
Bennett has more than 26 years of experience as an airport executive. Prior to joining the Boca Raton Airport in 2014, she served as Manager of Fort Lauderdale Executive Airport (FXE), directing the operation of the Executive Airport, the 200-acre Airport Industrial Airpark, the Downtown Helistop, and Foreign Trade-Zone #241.
As Executive Director of the Boca Raton Airport, Ms. Bennett has developed a $30 million 5-year Capital Improvement Plan to enhance facilities and services available to the flying public, including the much-anticipated US Customs and Border Protection Facility slated to open in fall 2017.
Ms. Bennett is a licensed pilot and holds a Bachelor of Science degree in Aviation Management from Florida Institute of Technology and a Master of Business Administration from Florida Atlantic University. She also maintains several professional affiliations including serving as past President of the Florida Airports Council and is a current member of the Board of Directors of the National Air Transportation Association (NATA), the US Contract Tower Policy Board, and the Board of Directors of the Boca Raton Chamber of Commerce.
---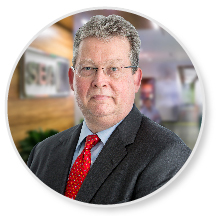 Jeff Stoops
September 26, 2019
Director, President and Chief Executive Officer
SBA Communications Corporation
Jeff has been Chief Executive Officer of SBA Communications Corporation since January 1,2002. He joined the company in March 1997, initially as General Counsel but with the primary focus of moving SBA into the business of tower ownership. Mr. Stoops served as Chief Financial Officer from December 1998 to April 2000, including during SBA's initial public offering in June 1999. He has been a member of SBA's Board of Directors since August 1999. Prior to joining SBA, Mr. Stoops was a partner with Gunster, a Florida-based law firm, where he practiced for thirteen years in the corporate, securities and mergers & acquisitions areas.
SBA owns and operates over 30,000 wireless communications sites in 14 countries across three continents. SBA employs approximately 1500 people and in 2019 is expected to produce approximately $2 billion of revenue. SBA is one of Florida's ten largest public companies by market capitalization and a member of the S&P 500. Since its initial public offering, SBA has produced compound annualized shareholder returns of 17% and enterprise value growth of over 25%. In recognition of SBA's success, Mr. Stoops has accepted a number of awards, including Florida Atlantic University's Business Leader of the Year, the Sun-Sentinel's Excalibur Award and the South Florida Business Journal's CEO of the Year Award.
Mr. Stoops is a current director and past Chairman of the Wireless Industry Association (WIA), the trade organization for the wireless communications infrastructure industry. He currently serves as Chairman of the Board of Directors of The Raymond F. Kravis Center for the Performing Arts, West Palm Beach, Florida; and on the Boards of Directors of the Children's Healthcare Charity, Inc. (the organization responsible for producing the annual Honda Classic golf tournament in Palm Beach Gardens, Florida), Seminole Boosters, Inc. and the Community Foundation for Palm Beach and Martin Counties, West Palm Beach, Florida. Jeff is also a past Chairman of the Board of Trustees of St. Andrew's School, Boca Raton, Florida, and a former member of the Board of Advisors of the College of Business at Florida Atlantic University.
Jeff received his Bachelor of Science and Juris Doctor degrees from Florida State University. At FSU, Jeff met Aggie, now his wife of over 30 years. They have four children – Lauren, Andrew and twins Tim and Dan, and one grandson.
In 2013, to better organize their charitable activities and get their four children involved, Jeff and Aggie formed the Stoops Family Foundation. Through the Foundation, Jeff, Aggie and now their four children support a variety of causes, including the Community Foundation of Palm Beach and Martin Counties, Palm Beach County Medical Society Project Access, Place of Hope, HomeSafe, Quantum House, the Kravis Center, Boca Helping Hands, Florida Atlantic University, several organizations focused on battling cancer and a number of endeavors at Florida State University, including the Agnes F. Stoops Professorship and the Center for the Study and Promotion of Communities, Families and Children at the College of Social Work, the Jeffrey A. Stoops Professorship and the Stoops Scholarships at the College of Law, and the Seminole Boosters.
In recognition of his business and philanthropic achievements, Mr. Stoops was named in 2018 and 2019 to the Florida 500, Florida Trend's annual list of Florida's 500 most influential businesspeople.
---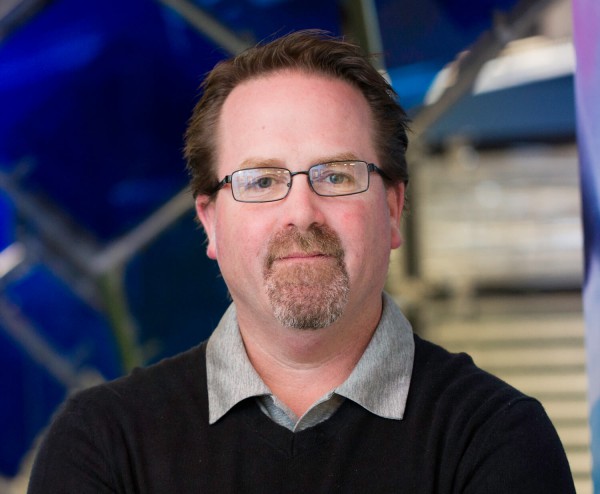 John Duffy
October 3, 2019
CEO
3Cinteractive
John Duffy is a visionary who, over his 25 years as an entrepreneur, has maintained a steadfast belief that it should be easy for brands to use technology to connect with consumers in meaningful ways. Out of that simple belief, 3Cinteractive (3C) was born. In the early days of mobile, when competitors were focusing on selling wallpapers and ringtones, John proved himself an independent thinker. He focused 3C on finding ways to help brands use mobile to drive relevant engagement at the consumer's moment of need that delivered measurable business results.
Today, using a blend of expertise and technology, 3C empowers leading brands and retailers to develop deeper, more valuable relationships with their consumers through the implementation of highly effective mobile marketing solutions.
As an innovator and evangelist of mobile, John is a sought-after expert and speaker on topics including mobile marketing and entrepreneurship. He has been featured in publications including The New York Times and Forbes and appeared on CNBC's Squawk Box, MSNBC and various other programs.
In recognition for leading 3C to the forefront of its industry, John has been honored with numerous awards including Ernst & Young's "Entrepreneur of The Year" award, South Florida Business Journal's "Ultimate CEO," Sun Sentinel's "Excalibur Award," and has been named to Irish America magazine's "Business 100" list of the best leaders of Irish descent. He also serves on the board of the Dan Marino Foundation and supports various programs that facilitate the development of young entrepreneurs.
---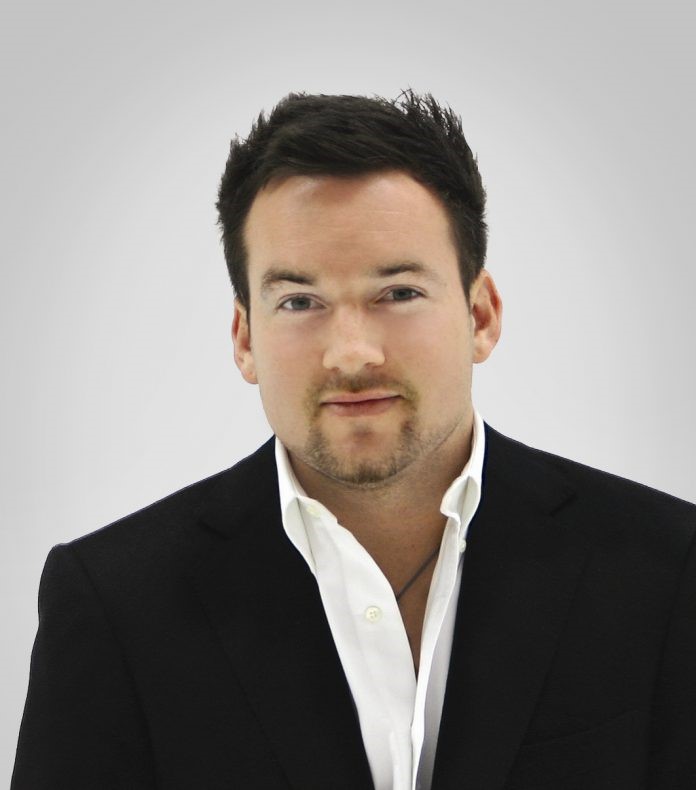 Andrew Koenig
October 10, 2019
President
City Furniture
Andrew Koenig graduated with degrees in Finance and Accounting from Elon University in 2005 and received his MBA in Entrepreneurship from Nova Southeastern University – Huizenga College of Business and Entrepreneurship. Andrew began his full-time career with City Furniture in January 2006 in the Receiving Department unloading furniture on containers, and has worked his way up through the company and in almost all divisions of the company. He spent a significant time streamlining the Operations Department in the first 8 years of his career to become one of the industry's best. Currently, Andrew is serving as President of City Furniture, overseeing all departments of the business.
Shortly before joining City Furniture, Andrew studied Lean Philosophy at Toyota's headquarters in Toyota City, Japan. After learning from Toyota and other Lean companies in the United States and abroad, Andrew introduced Lean Thinking to City Furniture in 2007. Ever since, City Furniture has been on a Lean Journey to create a culture of mutual trust and respect, teamwork and a deep sense of urgency to continuously improve. Since the implementation of Lean, the company has seen many major breakthroughs in turnover reduction, operational process improvement, customer experience, safety, associate satisfaction, strategic planning, financial success and much more. The journey is never over and Andrew & Sr. Team are working very hard to implement Lean Thinking throughout the company which is now been renamed as "The City Furniture Operating System (CFOS)."
Andrew is extremely lucky to have 1 amazing wife Deana (who he met during his MBA) and 3 beautiful kids (Aaron 3, Daya 2, & Christian 1). Andrew is the son of Keith Koenig & nephew to Kevin Koenig, the founders of Waterbed City in 1971 which ultimately converted to City Furniture in 1994.
---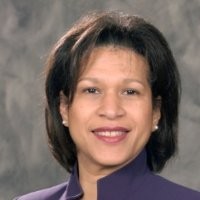 Chantal Leconte
October 17, 2019
Memorial Healthcare System
Chantal Leconte is currently an Adjunct Professor for the College of Business Graduate program at Florida Atlantic University. Up until her recent retirement, she was the Chief Executive Officer at Joe DiMaggio Children's Hospital, a Memorial Healthcare System pediatric hospital in Hollywood, Florida. Professionally, she has more than 40 years of healthcare experience in various roles from several clinical positions including Nursing Manager to Hospital Chief Executive Officer.
Chantal brings a unique skill set to her leadership and academic role. Her experience offers a great balance of clinical knowledge as an RN and health care administration as a CEO. A balance you do not always find in healthcare executives.

Previously, Chantal has worked as Chief Executive Officer at Memorial Hospital Pembroke, Administrator of Wuesthoff Medical Center-Rockledge, in Central Florida, Chief Operating Officer of Coral Springs Medical Center, operated by Broward Health, in Coral Springs, Florida. In addition, she spent more than 17 years with Cleveland Clinic in various roles from Nursing Manager to Administrator of the Cleveland Clinic Hospital in Florida.
Throughout her career, she has worked to create environments that help people perform at their best. In that spirit, she has rewired her many skills and talent to teaching, enlightening graduate students on how and why to become successful leaders-sharing her expertise and helping others contribute to the future of healthcare.

She is a Fellow of the American College of Healthcare Executives (FACHE), is a graduate with honors from Nova Southeastern University in Fort Lauderdale, where she received her MBA. She also holds a bachelors degree in Healthcare Administration from Florida Atlantic University and a Nursing degree from Queensboro Community College in Bayside, New York.
She is a graduate of the Greater Fort Lauderdale Chamber of Commerce Leadership Class VI and the Leadership Broward Foundation Class XIX and has had prior involvement with the Women's Healthcare Executive Network-South Florida (WHEN), the American Heart Association, the Weston Business Chamber of Commerce-Women Council, the Rockledge Rotary Club, and the City of Rockledge Advisory Board in Central Florida. She served as the Chair of the South Florida Hospital and Healthcare Association Board of Directors. As an alumni, she routinely volunteers as a guest lecturer for the Nova Southeastern University MBA in Complex Health Systems and the Executive and Entrepreneur In Residence programs.
She is the proud mother of two daughters, a judge and a physician assistant; and also a grandmother of four phenomenal kids, one girl and three boys.
---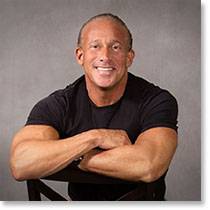 Jordan Zimmerman

October 24, 2019
Founder and Chairman
Zimmerman Advertising
Jordan Zimmerman is Founder, Chairman and architect of the Zimmerman Advertising Empire, one of the top 10 largest advertising agencies in the world with published billings in excess of $4 billion. Jordan founded his company in 1984 working tirelessly, personifying an insane commitment to be the best. Jordan trademarked his own term, "Brandtailing®"- a maverick combination of long-term brand building and short-term sales boosting that delivers measurable results. Jordan Zimmerman is known as "Advertising's Bad Boy" and his list of winning clients is a "who's who" of the retail world. His is the firm that is behind such great brands as AutoNation, Chuck E. Cheese, City Furniture, Dunkin' Donuts, Hair Cuttery, Five Below, Michaels Arts and Crafts, McDonald's, and Nissan. Highly respected within the advertising world, Jordan is often asked to address industry groups and participate in panel discussions across the country. April of 2015 brought perhaps the most prestigious honor that any American could ever dream of being awarded. Jordan was inducted into the Horatio Alger Association of Distinguished Americans. This tremendous honor is bestowed upon individuals who triumphed over adversity in their lives and achieved success despite obstacles placed in front of them. In 2017, Jordan was the commencement speaker for the Masters and graduate students at Nova Southeastern University where he was awarded his honorary doctorate degree in Business Administration. Jordan has been featured numerous times in South Florida CEO Magazine, where he continues to make the list of the "One Hundred Most Powerful People in South Florida." Through The Jordan Zimmerman Family Foundation, he generously supports the University of South Florida and its unrivaled Zimmerman Advertising Program (ZAP), a specialized program that he founded and continues to support. He also supports our very own FAU. Jordan believes strongly in philanthropy and giving back to the greater community. He supports the National MS Society, Cleveland Clinic Florida, Make-A-Wish Foundation, Junior Achievement of South Florida, American Heart Association, American Cancer Society, Ronald McDonald House, Boys & Girls Clubs of Broward County, Joe DiMaggio Children's Hospital, among many others.
---