Defender of Human Rights: Health Administration Alum, Thomas Lee
By Ryan Swanno | 02/10/2022
Tags:
Bulletins | Health-Administration | MHA | Management
Categories:
Accolades | Alumni
---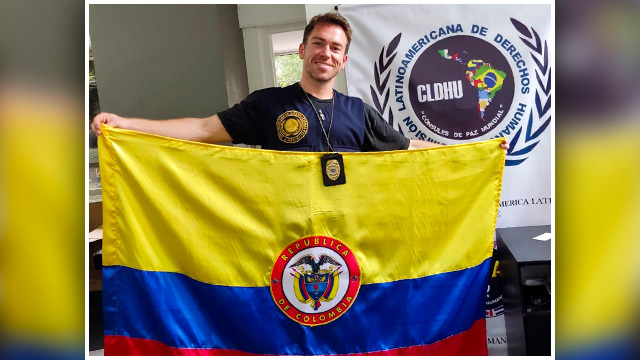 Promoting peace and ending domestic violence against women in developing nations inspires Thomas Lee '16, FAU Master of Health Administration, in his work at the Latin Counsel for World Peace, also known as the Comisión Latinoamericano de Derechos Humanos (CLDHU).
The CLDHU is a non-governmental organization (NGO) of the United Nations (U.N.) that partners with the Office of the United Nations High Commissioner for Human Rights; it's mission— "end human rights abuses and liberate survivors across Latin America, while encouraging all individuals to seek justice, resolution and a better tomorrow."
Lee, a human rights advocate, says "an astonishing majority of women in Bolivia admit to having experienced domestic abuse." His role supports the CLDHU's partnership with the Emilia Wojtyla Shelter Bolivia (EWS Bolivia) to provide education and curb the cycle of domestic violence throughout the country.
He is helping needy Bolivians by developing educational resources that assist abused and vulnerable populations and coordinating resources to expand shelters. For Lee, "education and critical thinking skills are fundamental components of human rights. Our focus is on serving vulnerable populations, creating new tools to hold governments accountable, and providing high-quality educational materials."
In his work with CLDHU, Lee accelerates progress for human rights in many ways:
- Helping refugees escape dangerous situations in their home countries while obtaining residency status in a new one.
- Advocating acceptance of educational initiatives on human rights.
- Assisting government bodies and agencies to improve operations by drawing attention to aspects of current policies impeding human rights of their citizens.
- Offering legal aid to victims of abuse.
Beyond his work with the U.N., Lee combines his sense of helping others with his business acumen as a senior financial consultant, since 2018, with Century Services - a medical and credit debt-relief firm in New York City. During his tenure, Lee has helped hundreds of clients with relief of more than $15 million in debt.
-FAU-