Douglas Cumming Honored With World Class Faculty Award
By Paul Owers | 05/20/2022
Tags:
Finance
Categories:
Accolades | Faculty/Staff
---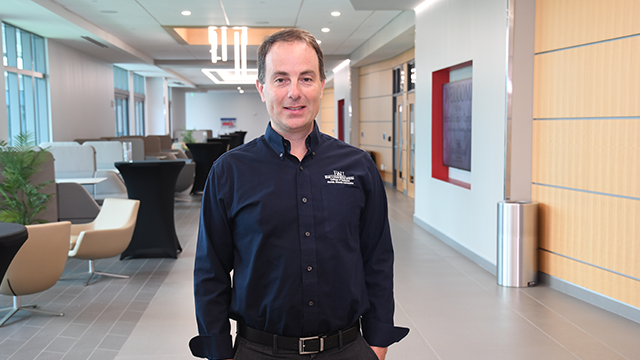 Finance professor Douglas Cumming, Ph.D., won the Greater Fort Lauderdale Alliance's 2022 World Class Faculty Award for "innovative contributions in the areas of finance, economics and technology."
Since arriving at FAU in 2018, Cumming has published five books and more than 60 academic papers and generated more than 11,000 citations – roughly doubling the number from earlier in his career.
"Your work has greatly influenced the educational landscape and has made a lasting footprint," Randall Deich, the Alliance's director of talent attract and education, wrote in an e-mail to Cumming.
The Alliance is Broward County's economic development arm that helps attract and retain high-wage jobs across the county.
Cumming, the DeSantis Distinguished Professor of Finance and Entrepreneurship, was nominated for the award by College of Business Dean Daniel Gropper, Ph.D.
"I feel very lucky to have a great job where I am genuinely interested in doing research and bringing the latest knowledge and discoveries to students at FAU," said Cumming, the husband of fellow FAU finance professor Sofia Johan, Ph.D.
Last fall, Cumming helped establish a new minor in Financial Technology (FinTech), the fastest-growing area in finance. In a new course on crowdfunding introduced last year, for example, the latest research on digital platforms shows students how they can optimally engage with platforms to finance entrepreneurial start-ups, Cumming said.
In addition, he works closely with the Florida SBDC at FAU to get students real-world experience in class. He also created an equity crowdfunding tracker using data from the Securities & Exchange Commission. The tracker helps students and the broader entrepreneurial community understand economic trends and opportunities in different regions of Florida and across the U.S.
"These developments are part of a larger growing industry trend toward the integration of new technology in finance, which is the focus of much of my research," Cumming said. "We bring this research into the classroom to give students the latest insights and tools for success."
He accepted the award at the Alliance's mid-year meeting on May 20 at the Seminole Hard Rock Hotel in Hollywood.
-FAU-