FAU's Ken Johnson, Ph.D., Honored for Housing Market Indices
By Joshua Glanzer | 04/25/2023
Tags:
Faculty-Research | Housing-Market | Press-Releases | Real-Estate
Categories:
Accolades | Announcements | Faculty/Staff | Research
---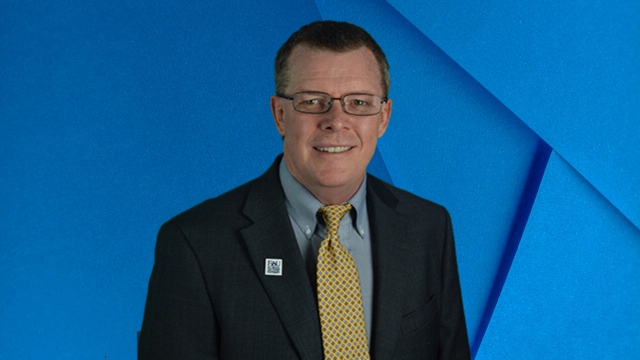 Ken. H. Johnson, Ph.D., associate dean in Florida Atlantic University's College of Business, has been selected as the 2023 winner of the Ratcliff Award by the American Real Estate Society (ARES).
The Ratcliff Award is given to someone who demonstrates innovative research that extends the real estate discipline. Johnson was selected for developing housing market indices and a model that calculates the probability of a home sale using data from the multiple listing service.
Johnson has worked with co-authors to create a variety of housing barometers, such as the Top 100 Housing Markets, the Waller, Weeks and Johnson Rental Index and the BH&J National Price-to-Rent Ratios. All three indices have been cited by local and national media outlets, including The Wall Street Journal, The New York Times and Fortune magazine.
In addition, Johnson coauthored a number of manuscripts investigating the relationship between property price, marketing time and the probability of a closed sale. Since then, many authors have used this methodology in their pricing models for residential property markets.
"Dr. Johnson used sound academic research principles to create these metrics and combined that knowledge with an outreach that has brought real estate research into the mainstream media and the everyday American household," said Kimberly Goodwin, Ph.D., president of ARES.
Johnson, a finance professor and economist, has taught at FAU since 2014. In addition to his administrative duties, he is a member and founder of The Real Estate Initiative at FAU, a collaboration of academic researchers. In developing his housing analyses, Johnson said he has a clear mission in mind.
"My goal has always been to help consumers, real estate professionals, policymakers and others make more informed real estate decisions," Johnson said. "I'm enormously grateful to ARES for this distinguished honor."
Johnson accepted the award at the group's April spring meeting in San Antonio, Texas. The organization, founded in 1985, is an association of international real estate thought leaders from academia and the industry at large. It strives to produce and disseminate real estate information and analysis.
-FAU-