Health Administration Internship
HSA 4817 Health Administration Practicum:
Manditory for all Health Administration undergraduate students prior to graduation.
To do list before regisering for this course (click on it to download PDF version):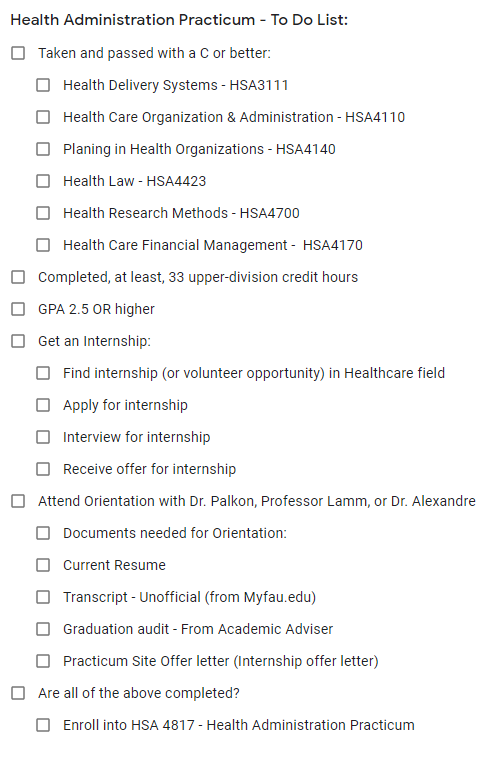 To be able to register for the Practicum, Health administration student have several step that need to be completed prior to registration.
<--- This list must be completed and all of the prerequisites must be completed before registering for the Practicum.
The Practicum is intensive, and requires that the student is able to manage thier time in both a Health Care setting and complete several assignments throughout the semester.