Program Information - Digital Marketing
Minor and Certificate Programs in Digital Marketing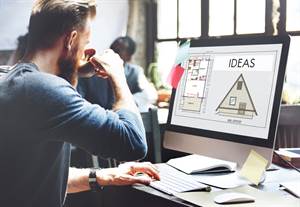 The Digital Marketing minor and certificate are jointly offered by the Department of Information Technology and Operations Management and the Department of Marketing at the FAU College of Business. Our Digital Marketing program enhances the qualifications of students pursuing careers in fields related to business, marketing and information technologies. Students acquire knowledge and skills in online and digital business and digital product delivery, as well as in developing, analyzing and enhancing a company's presence on the web and in social networking.
The Digital Marketing Minor is for degree-seeking students at FAU. For the minor, 9 of the 12 credits must be earned from FAU.
Students cannot obtain both a certificate and a minor. To complete the minor/certificate requirement, four courses are required. Both the minor and certificate program require 12 credits each, with minimum grades of "C" required in all courses. For non-Business majors, waiver of related prerequisites will be made on a case-by-case basis. To waive prerequisites for Management Information Systems (ISM) courses, please contact the ITOM Department. To waive prerequisites for Marketing (MAR) courses, please contact the Marketing Department Chair, Dr. Cheryl Burke Jarvis. For more information about the courses required to complete the minor or certificate, please refer to the brief course descriptions here.
The courses below comprise the Digital Marketing minor or certificate. You must choose two of four courses from Management Information Systems. These courses focus on the more technical aspects of the program. You must also take the two Marketing courses listed below, which focus on the marketing aspects of the program. If you are completing the certificate, it is important to have experience with Microsoft Excel and statistics. Please read the descriptions of each course below for more information.