Executive Master of Accounting (EMAC) Student Profile
When you join the Florida Atlantic University EMAC program, you will be surrounded by a class of highly motivated students who have achieved business success and are committed to further enhancing their network, business acumen, and accounting expertise.
EMAC program has a diverse student body representing over 35 states and multiple countries, including France, Guyana, Norway, Kenya, Germany, Ghana, India and China to name a few. This creates a diversity of thought and perspective in the learning environment, adding value to your program experience by addressing global accounting challenges.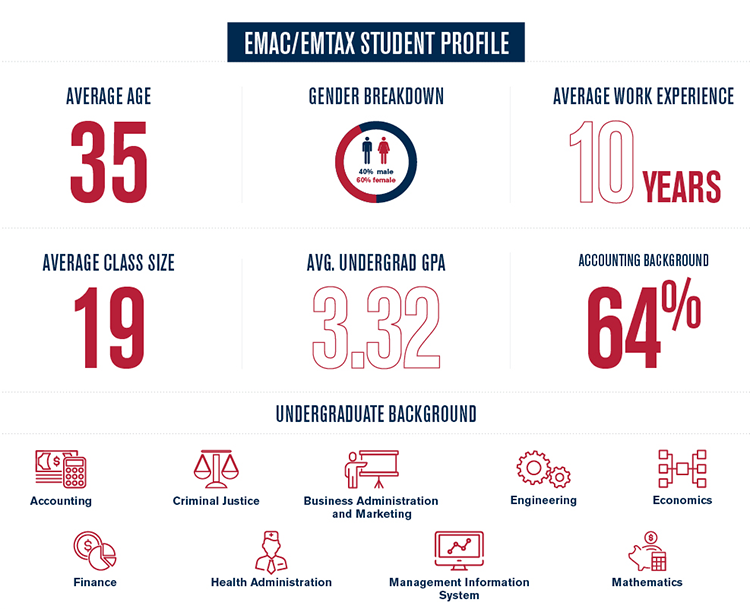 WHERE TO WORK

Bank and Credit Card Companies
Department of Treasury
Divorce and Family Law Offices
Federal Bureau of Investigation
Internal Revenue Service
Local, Regional, and National Accounting Firms
Self-owned Business Commission on Ethics and Public Trust
Law Enforcement
Local, State, and Federal Government Agencies

JOB TITLES

Accountant
Forensic Accountant
Auditor
Assurance
Tax Accountant
CFO
Controller
Vice President
Special Agent